Bethesda Softworks have recently launched an update for their hit game Fallout Shelter. It has been confirmed that the update will see that iOS devices will feature a new set of game-related stickers, for which can be used in iMessage .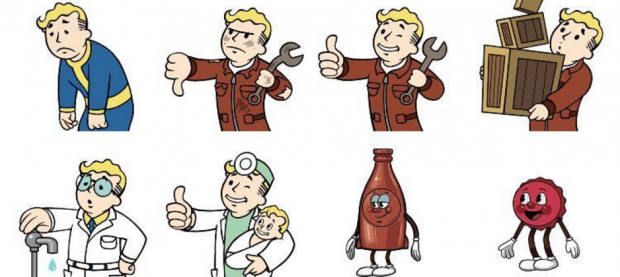 The 1.7.2 update will be free, but the installment of Fallout Shelter's free in-app base game is essential in order to obtain the exclusive sticker content. The latest update will feature characters such as 'Vault Boy' (seen in the image above) to be conveying various emotions through the display of different themed identities. Some possess a comedic and happy tone whilst others appear to be angry and even sad.
Depending on the topic of conversation at the time, these one-of-a-kind stickers can give an edge to iMessages, as the content is only available via the new download. Once installed, this updated feature can be used in any app that contains sticker support.