Cyberpunk 2077 might have flyable cars and vehicles
CD Projekt RED might let us fly around in cars and skybikes in Cyberpunk 2077.

Published Wed, Sep 7 2016 9:14 AM CDT
|
Updated Tue, Nov 3 2020 11:58 AM CST
Details on Cyberpunk 2077 are less than scarce, but a new job listing from CD Projekt RED hints that we'll be able to take control of our own aerial vehicles and fly around the game's futuristic open-world cyberpunk cities.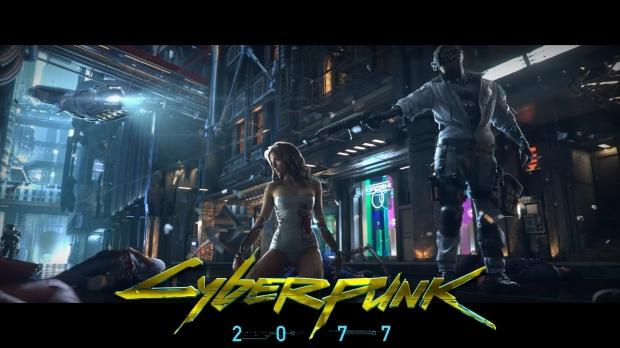 CD Projekt RED is currently hiring a Vehicle Gameplay Programmer that will design Cyberpunk 2077's futuristic flying ships and cars. "The person in this position will cooperate with Gameplay & Level Designers teams to create the whole architecture of vehicle related code, and the physics of driving / flying in those vehicles," reads the listing.
Based on the way the listing is worded, it sounds like players will be able to actually pilot said vehicles in the game. The developers aren't any strangers to vehicles: Geralt can use a number of locomotion in The Witcher 3: Wild Hunt, including riding on horseback or slicing through the waters in a sailboat. But horseback and sailing are very different than three-dimensional aerial flight, and it'll be interesting to see how the devs pull this off.
CD Projekt RED is diving deep into Cyberpunk 2077's development (they now have more people working on the cyberpunk shooter than Witcher 3), and it's a good thing too: the studio says the sci-fi game will be the biggest and most ambitious project they've ever tackled.
"Cyberpunk is far bigger than anything else that CD Projekt Red has done before. Far, far bigger. We're really stepping into the unknown in terms of complexity and size and problems we encounter," Visual Effects Artist Jose Teixeira said in an interview with MCV.
The Polish studio will also use everything they've learned from The Witcher 3 and apply it to Cyberpunk 2077, which is a massively positive sign that the game will be just as amazing as Geralt's fantasy masterpiece.
"The Witcher helped Cyberpunk quite a bit, because the game got so big and so complex that it really taught us. We really didn't know what was going to happen. If anything, working on The Witcher 3 was a really good and often brutal learning experience. Cyberpunk is going to benefit greatly from it. I can almost guarantee it. I have a lot of things that I want to change and do better the next time around, and I can guarantee that almost everyone in that studio has something that they go 'I did this this time, next time I can do it differently, I can do it better,'" Teixeira concluded.
Contrary to popular opinion, you won't have to wait until 2077 to play the game: Cyberpunk 2077 and another separate AAA RPG will be released by 2021.
Related Tags