PS4 Neo design allegedly leaked by Foxconn worker
A Foxconn worker allegedly reveals even more info on Sony's new 4K-ready PlayStation 4 console, correcting many mock-up mistakes.

Published Thu, Sep 1 2016 2:24 PM CDT
|
Updated Tue, Nov 3 2020 11:58 AM CST
The same Foxconn worker who sketched out Sony's new upgraded 4K-ready PlayStation 4 "Neo" is back with even more alleged designs of Sony's new console.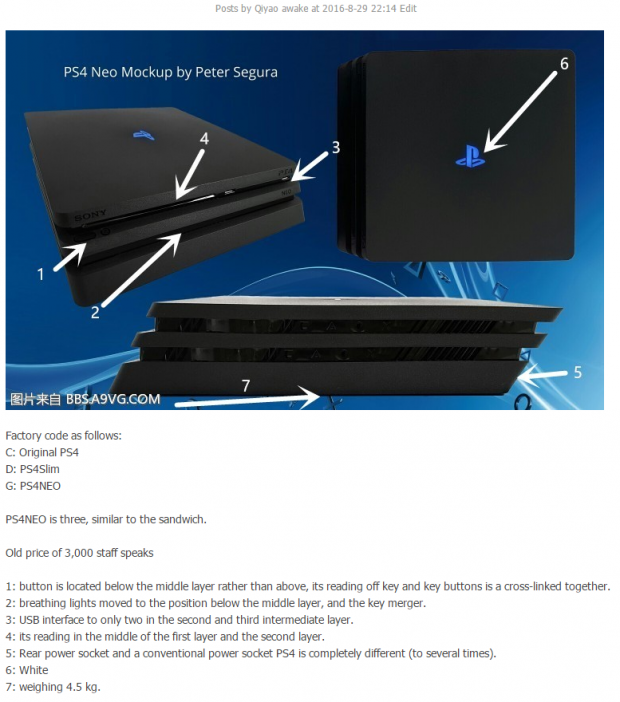 An anonymous Foxconn worker's PS4 "Neo" sketches have gone viral, with just about every media outlet under the sun reporting on the leaks. The sketches prompted a number of console mock-ups, and now the Foxconn employee has stepped in to correct the diagrams and give us even more info on the new PlayStation 4's design. For reference, Foxconn is a Taiwanese manufacturer that creates games consoles, handhelds and smartphones--it's made Sony's PlayStation consoles and is currently making the PS4 Neo and Nintendo's new NX, so it's highly likely these reports are correct.
According to the employee, the PlayStation 4 "Neo" is much heavier than the original PS4 (about 4.5kg or 10 pounds) and "stacked in three tiers" like a sandwich, likely to help with heat dissipation.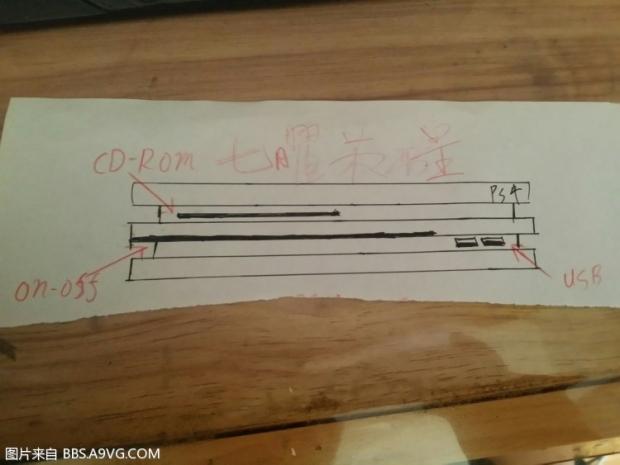 Remember that Sony's new higher-end PS4 "Neo" will have upgraded hardware to enable 4K games upscaling and native 1080p 60FPS, so that means a beefier GPU (likely based on AMD's new Polaris architecture) and more heat generated, regardless of the power efficiency of AMD's new 14nm Polaris GPUs. (And we all know how hot normal PS4's get!)
Sony is expected to unveil the higher-end upgraded PS4 during its special PlayStation Meeting event on September 7, which starts at 3pm EST. Check below for everything we know about Sony's PS4 "Neo" so far, but remember that most of this information is based on unofficial reports, rumors, and leaks: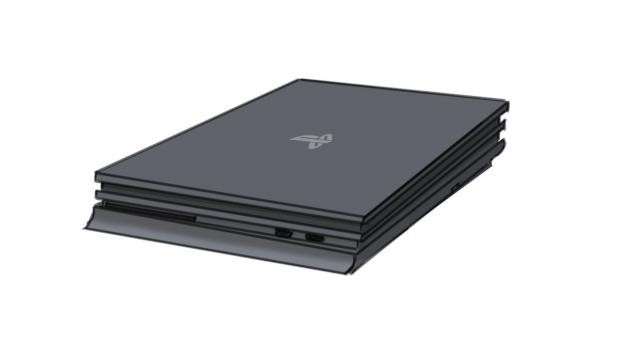 Everything we know so far about the PlayStation 4K:
Original PS4
CPU: 8 Jaguar Cores at 1.6GHz
GPU: AMD GCN, 18 CUs at 800MHz (equivalent to Radeon HD 7850)
Memory: 8 GB GDDR5, 176 GB/s
PS4 NEO / PS4K
CPU: 8 Jaguar Cores at 2.1GHz
GPU: Improved AMD GCN, 36 CUs at 911MHz (possibly built on heavily customized Polaris10 Ellesmere?)
Memory: 8 GB GDDR5, 218 GB/s
Related Tags