Sony's new slimmer, thinner and cheaper PlayStation 4 "Slim" model gets unboxed ahead of its release.
Now that we know Sony's new PS4 Slim has been confirmed as authentic, it's time to see what the new console looks like right out of the box. YouTuber ZRZ is one of the few gamers who acquired an early PS4 Slim console from an unknown source, and has shared an unboxing video of the new system. In case you're still skeptical, ZRZ hooks the PS4 Slim to a TV and boots it up, showing the same sequence as the Eurogamer confirmation.
The PS4 Slim isn't actually a separate system, but a same-specced PS4 in a smaller chassis with a few features shaved off. The new thinner, slimmer refresh will replace the current thicker PS4 model and will be sold simply as "PlayStation 4" rather than a "PS4 Slim" variant. Sony is expected to discontinue the launch PS4s in favor of the new cheaper--yet uglier--model. So the new model is an earnest console refresh and resembles how the slim PS2 replaced the fatter launch PS2's ages ago.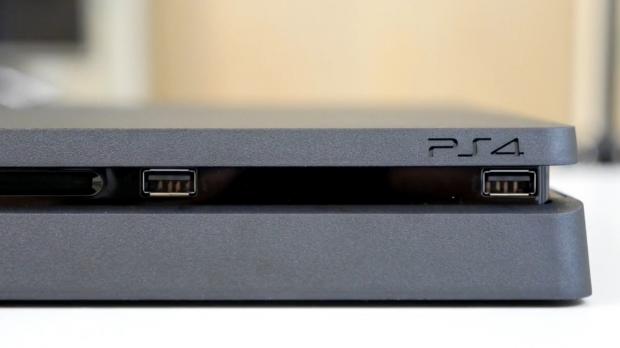 Sony's new PS4 model is almost half as thin as the 2013 launch consoles, and sports a full matte finish. There's a few features shaved off and moved around, however: the new PS4 Slim doesn't have a pulsing LED strip bisecting the top of the console, and it's missing an optical out port.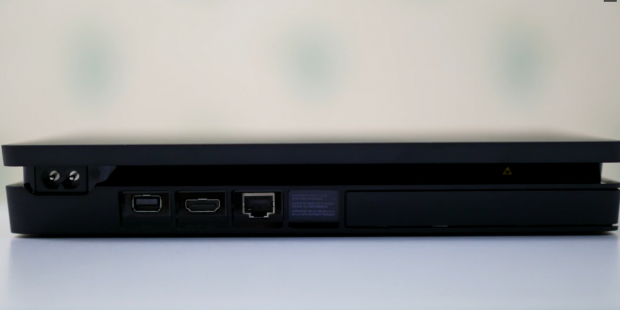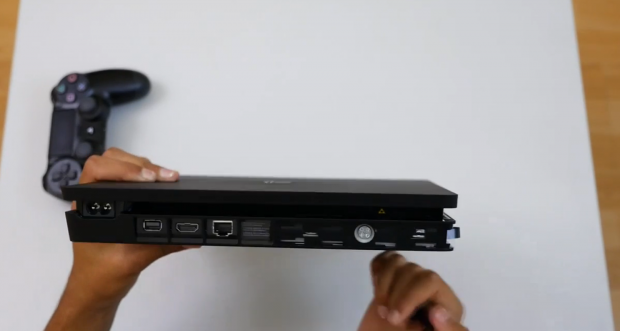 Contrary to rumors the PS4 Slim does have a HDD swap bay on the lower left side, confirming users can still replace hard drives for extra space.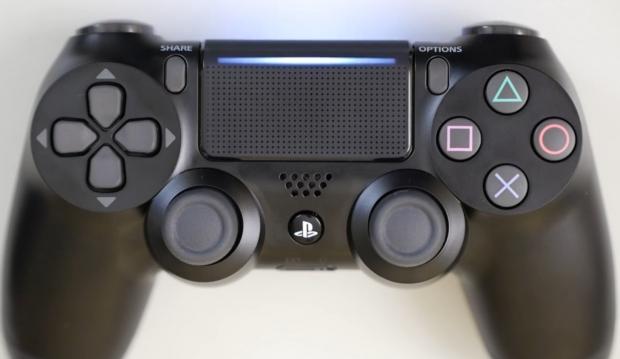 The thinner PS4 also comes with a new DualShock 4 controller--also known as model number CUH-ZCT2U--which features some cosmetic changes.
We erroneously reported that the new DualShock 4 features two lightbars, but the controller still only has one LED lightbar with a slit at the top of the touchpad. So the light you're seeing is just the main LED lightbar pulsing through the slit, not an extra LED. Your controller batteries are safe!
PS4 Slim PSA
PS4 Slim is a typical console refresh, won't have upgrades/hardware tweaks like Xbox One S

Sony to discontinue current PS4 consoles, new PS4 Slim will take the place as the default PS4 console

Not targeted at existing PS4 owners, provides cheaper more accessible console for new gamers

Almost half as wide as existing PS4 model

Will be cheaper

2x USB, 1x Accessory Port, 1x HDMI Out, 1x Ethernet Port

Features no Optical Out

Blu-ray disc drive

Actual buttons for disc eject and power

HDD swapping still supported

New DualShock 4 controller with minor cosmetic changes
With the PS4 Slim's price reduction, Sony hopes to convert more consumers as the system will now be more affordable and accessible. Sony isn't following Microsoft's new iterative Xbox One S refresh strategy--the slimmer PS4 won't have upgraded hardware--so the new "PS4 Slim" isn't catered to current PS4 gamersExisting PS4 owners are expected to adopt the new higher-end PlayStation 4 Neo console.
Unverified sources claim that the new slimmer PS4 model will launch worldwide on September 14, and The Wall Street Journal reports that many key Japanese retailers have sold all original PS4 stock and don't expect it to be refilled.
Sony will unveil the new PS4 model alongside the upgraded 4K-ready PlayStation 4 Neo console during the PlayStation Meeting event on September 7, sources say.