Deus Ex: Mankind Divided's $30 season pass has story DLC
Adam Jensen's latest adventure has a $30 season pass that includes two story mission DLCs and more.

Published Sat, Aug 20 2016 7:29 PM CDT
|
Updated Tue, Nov 3 2020 11:58 AM CST
Deus Ex: Mankind Divided will have a $30 season pass that includes two story-based DLC missions, extra weapons and gear, and more.
Deus Ex: Mankind Divided drops this Tuesday, continuing Adam Jensen's journey through the warring world of augs. Like pretty much every game released in this current generation, the sequel will have a $30 season pass that grants access to two new singleplayer missions called System Rift and A Criminal Past. You also get a bunch of extra filler items like Firaxis skill points, 5,000 credits (that's really not a lot), some item and weapon packs, and some boosters and chips for the new Breach mini-game.
For $30, this season pass looks extremely underwhelming. I'm hoping that those story missions are more than your typical linear quests, especially since you're basically paying $15 each for them. Honestly I think the whole "story mission" description is a misnomer because it implies that you're not getting very much, almost something like a little bonus quest that can be beaten in under an hour. And maybe it isn't a misnomer and the missions are pretty short, I'm not sure. But for $30 I'd hope that Square Enix would give us more bang for our buck.
"The Deus Ex: Mankind Divided • Season Pass, which is composed of Narrative DLCs and in•game items, is loaded with content that will help to further flesh out the lore of the Deus Ex Universe."
According to UK retailer GAME, the Deus Ex: Mankind Divided season pass includes the following:
Two new story missions: "System Rift" and "A Criminal Past"

The "Assault" and "Tactical" packs, which include various weapons and items

4 Praxis Kits

5000 Credits

5 "Booster Packs" and 20 "Chipsets" for Deus Ex: Mankind Divided - Breach
I know you've seen many reviews out from other publications, and we still plan on doing a review, but our review codes haven't arrived just yet. As such our review will be a little late, but we're still doing it so keep an eye out for our verdict in the coming days.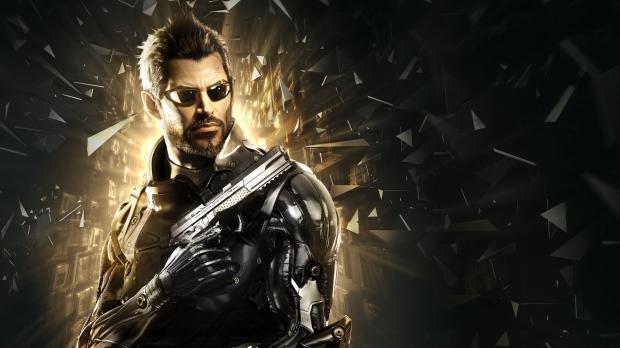 Related Tags