No Man's Sky on PC might release three days later than PS4 version
Has No Man's Sky been pushed back three days for PC players, or is it a simple mix up?

Published Mon, Jul 25 2016 3:33 PM CDT
|
Updated Tue, Nov 3 2020 11:59 AM CST
According to the official No Man's Sky website, the eagerly anticipated procedurally-generated space sim will release three days late on PC. Is it a simple mix up, or has No Man's Sky been pushed back a little bit farther for PC players?
No Man's Sky's about page clearly tells us that the PC version will launch "worldwide on August 12," which is a full three days after the PS4 flavor which launches on August 9. Interestingly enough Steam's marketplace still lists the PC version for August 9, and anyone who's pre-ordered the No Man's Sky Collector's Edition received confirmation of a August 9 PC launch.
"No Man's Sky Explorer's Edition Update on the Explorer's Edition Coming Soon! (PC codes will be sent at least 24 hours before launch of Aug 9)," reads an email blast sent to collector's edition orders. Honestly it looks like Hello Games might've mixed up the release date on the about page, especially when we have two clear instances telling us the PC version indeed releases on August 9.
Hello Games' Sean Murray has yet to comment on the potential mix-up, but we'll probably hear something shortly, and we'll be sure to update the page if he says anything. Also if the launch is indeed staggered I'm sure we have Sony to thank for that--after all it's believed that Sony helped the team out quite a bit when their UK offices were flooded.
Despite a giant flood, a lawsuit from SkyTV, and a separate accusation of patent infringement, No Man's Sky's launch is just weeks away.
For more on No Man's Sky, check out our massive list of everything you can do in the upcoming space exploration sim.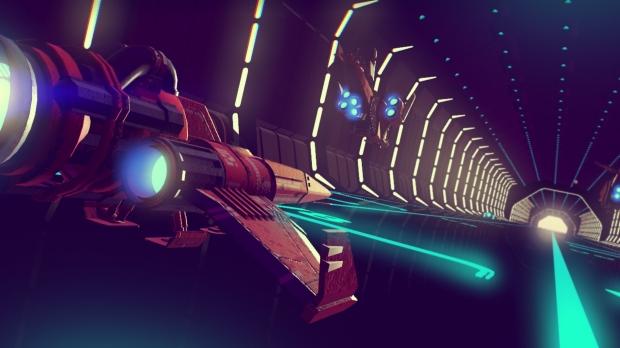 Related Tags