Developer DICE is in a unique position with Battlefield 1 as it will be the first serious portrayal of World War I in pop culture. While far from authentic, the studio is showing what is possible with the setting (particularly the single player), and DICE general manager Patrick Bach says in an interview with Metro that he hopes it will influence future portrayals.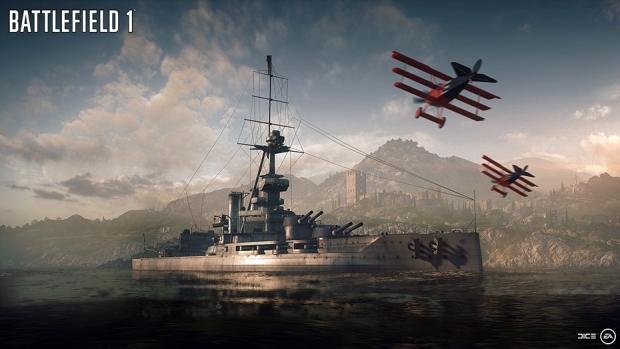 "I want us to be able to set the tone for World War I stories from here on," he says. "Because no one has really done it. And it kind of annoys me when you have all these facts on what it was. Because it was in many ways a more fascinating and more interesting war from almost any aspect."
"World War II was 'good' from the point of view that it was very clear. It was, like, two sides, this versus that, and it was clear who won. Everyone knows the iconography from the war even if post-war it has been tweaked to make it even more clear. I don't think it was as clear at the time. So to me, I see it as a huge opportunity to make, hopefully for the first time in gaming history, to set a target for all other media."
Battlefield 1 launches October 21. If you haven't yet, be sure to check out our early hands-on impressions.