There was one thing that I addressed in my review of AMD's Radeon RX 480, is that the company had enough wiggle room with Polaris to release a dual-GPU card, and stay under the 300W TDP. Well, it appears we might see this card before the end of the year.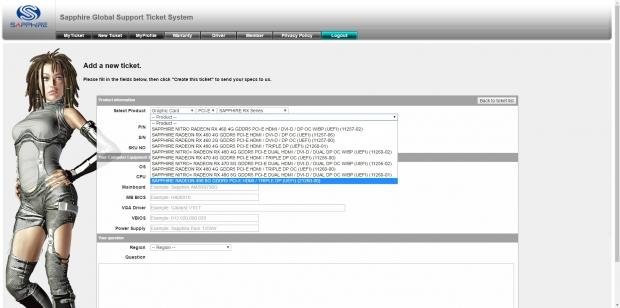 According to the latest reports, SAPPHIRE's website has teased the Radeon RX 490, which should arrive as a dual Polaris 10-based graphics card. We know from AMD's revised naming system for the Radeon series that that the RX 490 will feature a 256-bit memory bus and will be aimed at 4K and VR gaming.
Polaris 10 is the most powerful GPU in AMD's arsenal before it moves to Vega, so it won't be a faster Polaris GPU with more stream processors - but two P10 GPUs makes perfect sense. SAPPHIRE's website states it has 8GB of GDDR5, but that's the way dual-GPUs work - each GPU has the same framebuffer, with 16GB of GDDR5 in total - but 8GB per GPU.
DirectX 12 would make this card quite the monster, as it has the capabilities of combining the framebuffer, which will see the purported Radeon RX 490 have the full 16GB framebuffer in certain titles. With our article on Radeon RX 480s in CrossFire, we see that they beat NVIDIA's new GeForce GTX 1080 without a problem - so the success of AMD's purported Radeon RX 490 will come down to price.
In my Radeon RX 480 review, I said that AMD would need to price it at around $499 in order to compete - but even if it's priced at $599, NVIDIA would have a fierce competitor for its GeForce GTX 1080 - forcing them to react with price drops.
I suspect AMD will release its new Radeon RX 490 sometime in November or so, just as the holidays are here.