Nintendo's new smartphone game Pokemon GO is so popular that it's caused Nintendo's stock to rise by 10%.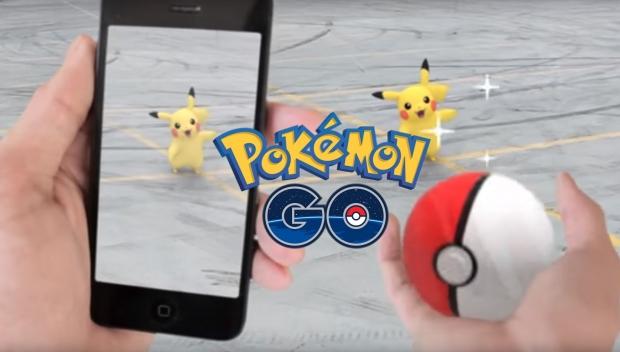 Pokemon GO, Nintendo's new mobile game that lets players capture Pokemon in the real-world, is a smash hit. Although the game only launched last Wednesday in the U.S., New Zealand, and Australia, it's had a tremendously positive affect on Nintendo's shares, which rose by 10.5% to a new two-month high of 20.77 JPY. Nintendo's stock has been climbing since Pokemon GO's release, and will likely skyrocket once Pokemon GO is released in Japan.
The free smartphone game is now the No. 1 top free iTunes app in the U.S. storefront. Although the game is free, Nintendo monetizes in-game items like Pokeballs, special powerups to lure Pokemon, eggs to hatch Pokemon, etc. Like other "freemium" mobile games, Pokemon GO has its own in-game currency that players can buy with real money and spend on powerups and items.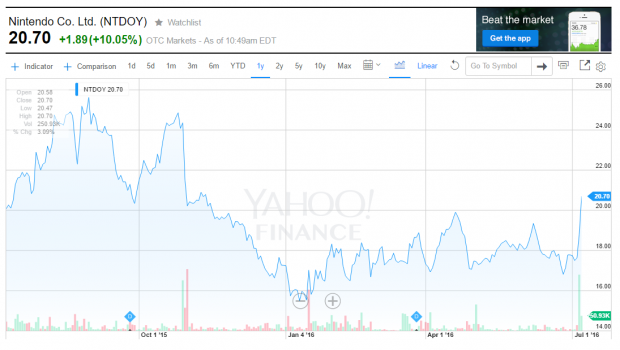 Nintendo's focus towards mobile gaming seems to be paying off in dividends. The company's first mobile game, Miitomo, had a strong surge in interest at launch, but it ultimately waned. I don't see this happening with Pokemon GO as the game is fully meshed with the real-world; users will be able to capture Pokemon while doing real-world errands, so the game neatly blends with every person's everyday life.
It looks like Nintendo has found the secret sauce when it comes to mobile games, and the Japanese games giant plans to release four more mobile titles from now until March 2017. According to Reuters, Nintendo forecasts its mobile gaming sector to pull in $450 million in earnings.
Nintendo also has a new console on the horizon for March 2017--the secretive Nintendo NX system, a "new idea" of console hardware that's believed to tether smartphones, tablets, laptops, PCs and existing Nintendo hardware like 3DS handheld and Wii U.
So far Nintendo has protected the NX in fear of the competition stealing the concept, but the company has promised to reveal it sometime this year. Nintendo will be attending this year's Gamescom in Cologne, Germany from August 18 - 21, and a NX reveal at the show is likely.