AMD has just launched its new Radeon.com website, with it being a new hub for all things Radeon.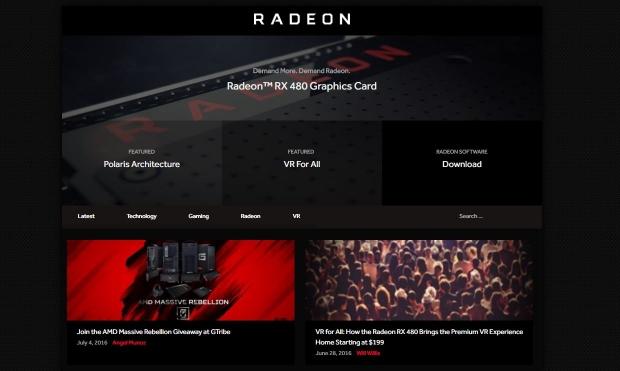 Radeon.com offers feature articles, details on RTG's new Radeon RX 480 video card, and entire section at the bottom dedicated to recent social media posts, and so much more.
AMD's new Polaris architecture is detailed, with the latest 'VR For All' featured article at the top, and an easier spot to grab the latest Radeon Software drivers for your video card in an easy-to-reach location at Radeon.com.
If you haven't checked out our recent article on the Radeon RX 480s in CrossFire, you might want to check it out - as they're pretty damn kick ass, beating out NVIDIA's new GeForce GTX 1080 in 1440p and 4K. Impressive for two mid-range cards, eh?