It's day 0 at E3 2016, and Alienware has unleashed a slew of announcements, including the fact that Aurora, their mid-sized enthusiast PC offering, is getting a Pascal upgrade and a smaller footprint.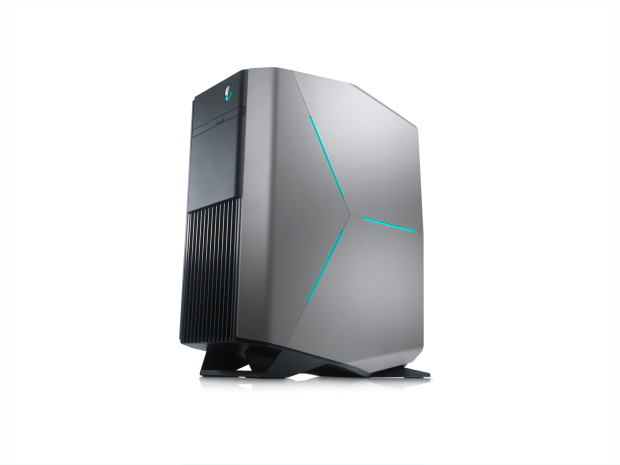 The Alienware Aurora is a dual-graphics capable PC with optional liquid CPU cooling, and has the distinction of being Alienware's first tool-less chassis, allowing easy access to your GPU and other peripherals.
Probably the most notable update to Aurora is the availability of NVIDIA's Pascal-based GTX 1080 and GTX 1070, available in single card or SLI configurations. AMD Radeon options are also available, and I have to imagine that once the RX 480 launches, it will be included in their configurations shortly thereafter.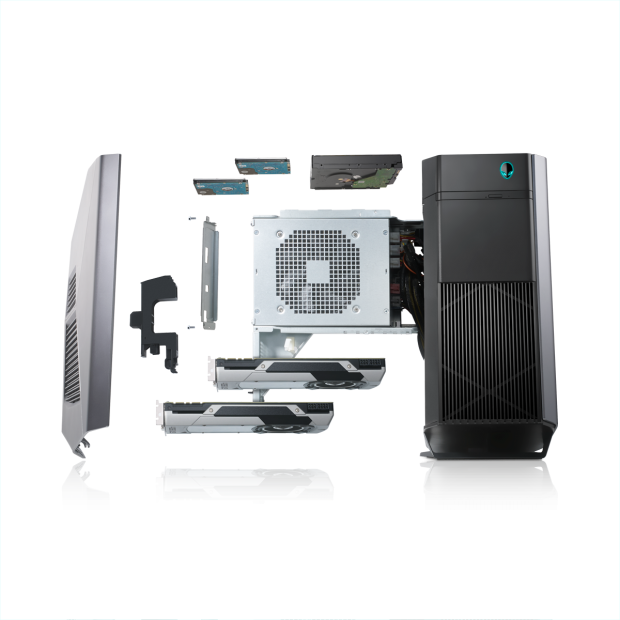 We're not completely clear on how much smaller the Aurora's footprint is, but I'm heading to an Alienware appointment at E3 so we'll update you once we know.
Alienware Aurora options include:
• Intel Core i3 CPU up to Core i7 Extreme Edition
• Graphics offerings in single or dual card configurations include NVIDIA GeForce GTX 950, AMD Radeon R9 370, or all the way up to the GeForce GTX 1080
• 8GB DDR4 2133 MHz memory up to 32 GB, including 16GB of overclocked Kingston Fury X running at 2400 MHz
• 1TB 7200RPM 6Gb/s storage up to multiple TBs for the 5 available storage bays
• Networking includes Killer e2400 Gigabit Ethernet and Intel wireless and Bluetooth
• Starting at $799 SAPP