Kojima's new PS4 game is 'big and extremely edgy'
Hideo Kojima teases a few details on his first game and says he feels 'extremely free' about the project.

Published Fri, Feb 19 2016 12:33 PM CST
|
Updated Tue, Nov 3 2020 12:01 PM CST
As you might have heard, Hideo Kojima has signed up with Sony to make a PS4 exclusive. Details on the game have been few and far between, but the Metal Gear alum offered some teases during a DICE 2016 panel with Guillermo Del Toro.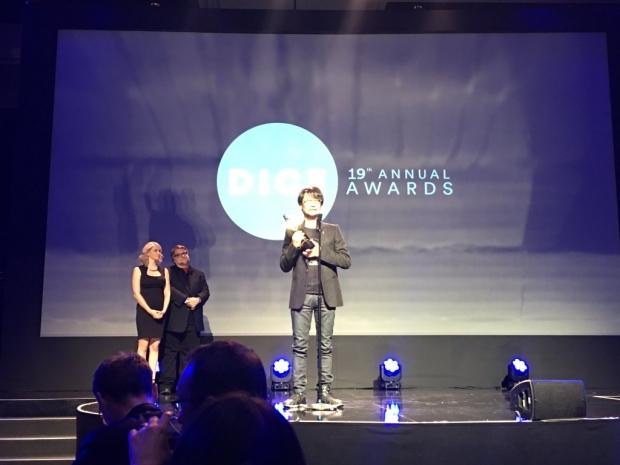 Kojima started the discussion by saying he feels "extremely free" about the project, and after the year he's had with Konami, I'm not surprised. The beloved Japanese mastermind went on to say that the PS4 exclusive will be "big and extremely edgy", and promises he won't let the project become constrained by corporate overlords, a la Konami.
"I have no intentions of ever changing anything I do in order for it to be a hit, to sell more. That's something that I would want never do and I'm not going do," Kojima said, likely jabbing at Konami. "So I have to create something that I want to play, something that people want to play and, within that, figure out ways that it will be appealing to market, that it will be a successful game. But I can make those adjustments, I chose them so I feel extremely free."
Games personality Geoff Keighley talked to Kojima about his new game, teasing that the game will be absolutely massive in scope and ambition. "Blown away by the scale and ambition of what Hideo is planning. He knows no limits. We has such a great talk last night. You're not ready."
Kojima Productions' new PlayStation 4 game has yet to be revealed in any capacity, but we'll probably get some teasers at E3 2016. "Big and edgy" totally seems like Kojima's style, and we can only imagine what kind of amazing content he's cooking up next.
In other news, PS4 architect Mark Cerny recently took Kojima on a 10-day technology tour of Sony's best technology. Kojima was introduced to awesome toys like secret PlayStation VR games, the latest motion capture hardware, and even met up with top industry talent.
Related Tags