Today isn't just about NVIDIA and their GTC event, AMD too has something new going on today as well. The 7th generation of the APU, based on the Excavator core and codenamed Bristol Ridge, are shipping far ahead of schedule. They're already shipping the new 28nm APU's in an updated HP Envy x360 2-in-1 laptop.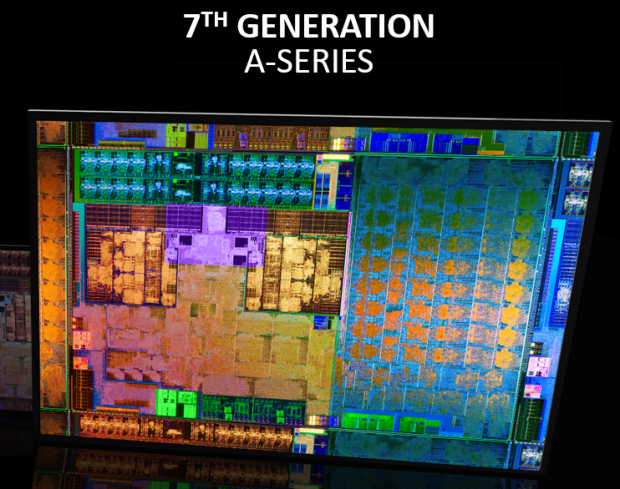 We were able to take a look at some Geekbench scores that inadvertently showed up yesterday in their online database and those seem to be just in time to announce the launch of their new processors that'll take the place of Kaveri based systems, and be along side of Carrizo based systems that also have the same Excavator cores.
Full specifications haven't quite been given yet, but we do know that the various 28nm processors will come in two and four core configurations with either Radeon R5 or R7 class GPU's with 8-10 compute units attached and support for DDR4. They're saying that compared to Kaveri, we should see a 50% increase in general performance. Gaming performance itself should definitely experience a nice boost. These processors are a stopgap until we see the Zen-based Summit Ridge APU's and CPU's later on. We're expecting more detailed information to come during Computex 2016, with the full break-down of clock speeds and all the other innovations that come along with it.