Remedy 'were pushing' for the PC version of Quantum Break
Remedy says it was 'pushing for the PC version' of Quantum Break.

Published Sat, Apr 2 2016 12:42 PM CDT
|
Updated Tue, Nov 3 2020 12:00 PM CST
Remedy Games have been in hot water over the release of Quantum Break, which was once an Xbox One exclusive - and then announced for the PC.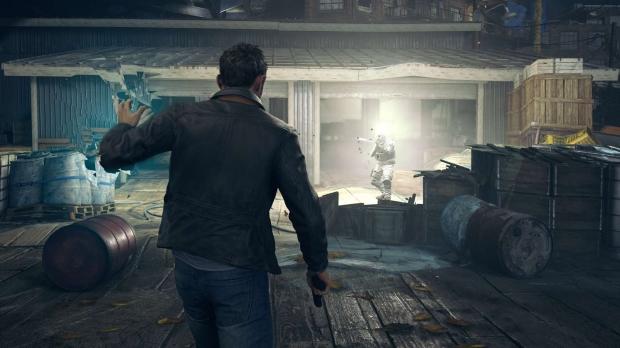 The Xbox One version was promised to be running at 1080p, but has been delivered at 720p - and now we're finding out some more information on game directly from Remedy's Creative Director (and the face of Max Payne), Sam Lake.
During an interview with MCVUK, Lake said: "We were pushing for the PC version. Remedy has a strong heritage on PC and have a lot of fans on the PC side. From a developer's perspective, it's always good news to make our creations available for a potentially wider audience. That to me was what it was. I'm really happy that there's a PC version and everyone at Remedy is really happy".
He continued, talking about the negative reaction from Xbox fans about this news: "It baffled me. But I do kind of understand the reaction, stepping back and thinking about it. People are very passionate have a feeling of ownership on their chosen platform. That passion is very important to us because when people are passionate they are willing to fight and spread the word. I understand and appreciate that. But sometimes it can turn into negativity".
Lake also talked about the delay of Quantum Break, as it was meant to be released in 2015 and was pushed back into 2016. Lake said: "Funnily enough the delay came from Microsoft's end. It was looking at its portfolio of upcoming games and were feeling that it would be foolish to have all of these bigger games come out at the same time, essentially fighting among themselves for the audience. So it wanted to stagger them out".
He finished up by saying: "Certainly we were happy to take the extra time and really happy to have that extra time as these are really challenging, complicated projects always. In a big game like this, the polish phase is absolutely essential. We were more than happy to take the extra time. That mainly resulted in much a higher level of polish and iteration and fine-tuning of the experience".
Related Tags