Remedy slips, promises 1080p for Quantum Break but fails, miserably
Quantum Break is a mess on the Xbox One, with sub-par performance which cause gameplay issues.

Published Sat, Mar 19 2016 8:43 PM CDT
|
Updated Tue, Nov 3 2020 12:00 PM CST
Remedy is one of my favorite developers, and as a gigantic Max Payne fan, Quantum Break is a complete mess. After letting the press see the game earlier this year, EuroGamer has published their story on the game - but with a much more watered down fashion.
The site says Quantum Break has a "native resolution of 720p" instead of the promised 1080p 30FPS from Remedy, with no word from the developer on the resolution being dropped to Xbox 360 levels, and below what Remedy has said was fact until now. The site adds that "we've yet to see evidence of full HD 1080p gameplay in close analysis - barring the title's HUD elements and menus. In every scene tested so far, a native resolution of 720p is the consistent result found in each pixel count test".
Not only but, but the report says: "the use of film grain, depth of field, and camera and object blur sets the tone for the game, creating a distinctly soft-focused look that squarely hits the cinematic target the developers are aiming for. Image quality stands out here, for both good and bad reasons". So the image quality is good, but there are bad reasons too.
The site continues: "On the one hand Remedy's anti-aliasing solution in Quantum Break is excellent, creating a smooth presentation, though some shimmering is present across edges in motion. However, the game also appears soft compared to titles running natively at 1080p, or even 900p for that matter".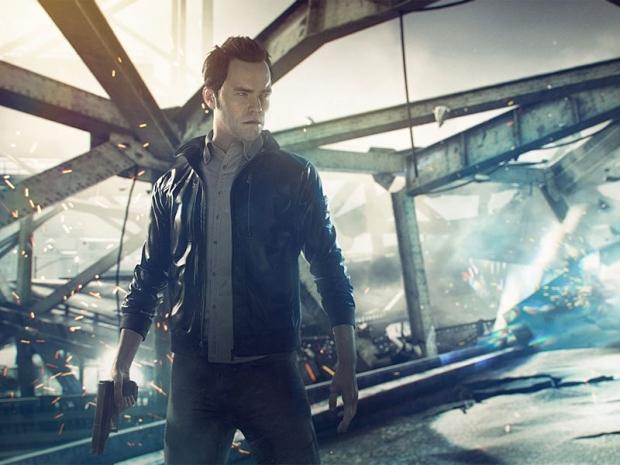 To wrap up, the site says "there's a lot of advanced technology powering Quantum Break, but ultimately some compromises had to be made in order to get the game running smoothly on Xbox One hardware". Compromises, Remedy? And Microsoft, you're here too - why are we launching games in 2016 on the best console Microsoft has ever made, and we're still stuck up 720p with bad performance impacting gameplay? What the hell, guys.
Microsoft has also been working closely with Remedy on Quantum Break, and this is a large game for Microsoft, because of its close collaboration with Remedy. It's a large Xbox One exclusive meant to combat Sony and its continued dominance with PS4 marketshare. Lots of money pumped into it, and marketing campaigns for it, so there would be back and forth with each other constantly over the years of development. And still, this is what we get? This needs to stop.
Related Tags