Sony: PlayStation VR is for the mass market, not enthusiasts
Sony says that the PlayStation VR won't match an Oculus Rift, affirming the headset is made for everyday consumers and not PC enthusiasts.

Published Thu, Mar 10 2016 12:25 PM CST
|
Updated Tue, Nov 3 2020 12:00 PM CST
Sony admits that its PlayStation VR won't be as robust as PC-powered VR headsets like the Oculus Rift, and affirms the PSVR isn't made for hardcore enthusiasts.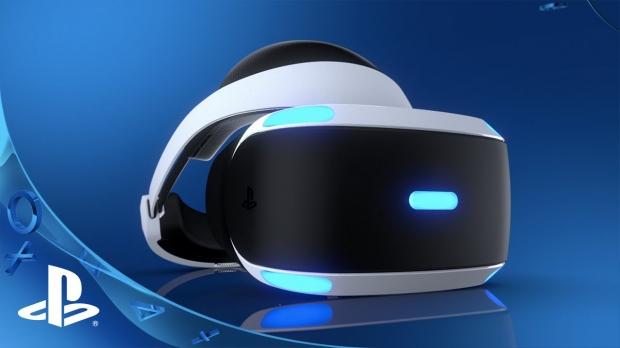 Sony isn't playing coy with the PlayStation VR. The Japanese console-maker outright says that the Oculus Rift (and HTC Vive by implication) is more powerful than its PS4-powered PSVR headset, but waves the age-old trade-off that consoles are much cheaper than high-end PCs.
"If you just talk about the high-end quality, yes, I would admit that Oculus may have better VR. However, it requires a very expensive and very fast PC," PlayStation executive vice president Masayasu Ito told Polygon. Ito goes on to say that the PlayStation VR is meant for everyday consumers and probably won't meet the high-spec needs of enthusiasts. "The biggest advantage for Sony is our headset works with PS4. It's more for everyday use, so it has to be easy to use, and it has to be affordable. This is not for the person who uses a high-end PC. It's for the mass market."
It's great to see Sony isn't beating around the bush when it comes to its VR headset. Everyone knows that the PSVR can't match the raw graphical performance of the required NVIDIA GeForce GTX 970 and AMD Radeon R9 290 GPUs, and Sony is betting on its established console ecosystem rather than high-end specs.
The PS4-powered PSVR is expected to be cheaper than the Oculus Rift with a possible $400 price tag, making it more accessible to consumers. The games, however, will cost anywhere from $10 to $60, and will be gimmicky "simple, passive experiences" rather than full-blown AAA games.
Sony is expected to reveal the PlayStation VR's price tag on March 15 during a special event, and we're betting on a $400-450 price tag. For a quick refresher on the PSVR check out the spec sheet below.
5.7-inch OLED display with true R, G and B sub pixels per pixel

1080p resolution

120Hz refresh rate

low latency under 18ms.

positional tracking with 9 LEDs

360 degree head-tracking

3D audio

100-degree field of view

accelerometer and gyroscope for motion sensing
Related Tags