Final Fantasy XIV 'The Gears of Change' now available for download
Final Fantasy XIV gets updated to 3.2 with a lot more story-based content added in. Also, you can enjoy a few new raids and other great in-game content.
Published Tue, Feb 23 2016 1:52 PM CST
|
Updated Tue, Nov 3 2020 12:01 PM CST
Final Fantasy XIV's newest update 3.2, The Gears of Change, is now officially ready to be consumed by those that're romping around Hydaelyn.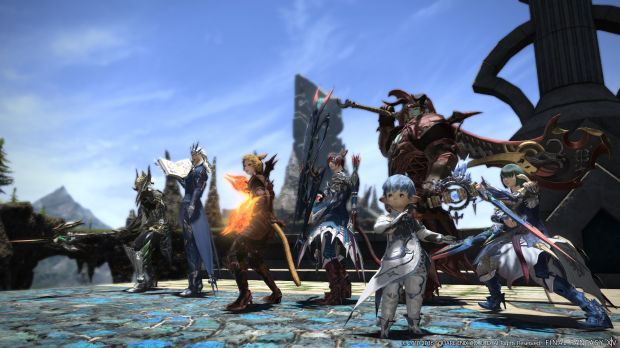 The Gears of Change is a content update as much as it still continues to root out latent bugs that might plague the game, after all these years. Crucially, it adds new story quests, beast tribe quests and plenty of class adjustments to help better balance the game. There are 11 new quests in total, with 9 of them complete mysteries until you successfully complete the main scenario first. And they're adding in a lot more content than just that, too. New high-level dungeons, continued side-story quests from the Hildibrand Adventures and a new "Primal Battle" to challenge the highest levels of players.
This update also introduces options for new players to quickly acquaint themselves with the game with the Hall of the Novice. There, the novice can embark on specialized tutorial quests that ultimately help them to understand the techniques of playing in online groups. It's a way to ease non-MMO players into the particulars of the genre.
The patch is out and ready to be downloaded, provided you already have Final Fantasy XIV: Heavensward installed. That's the only requirement.
Related Tags