News on Fallout 4 console mods coming 'soon', Bethesda affirms
Bethesda will share more info on Fallout 4 console mod support 'soon', but for now here's a refresher on how console mods will work.

Published Mon, Jan 25 2016 3:31 PM CST
|
Updated Tue, Nov 3 2020 12:01 PM CST
Fallout 4 is a huge game, but after more than two whole months of play, the Commonwealth is wearing thin. Console gamers are running out of things to do. So what about those console mods that Bethsoft promised us? Bethesda teased a response, saying that we'll hear official word sometime in the near future.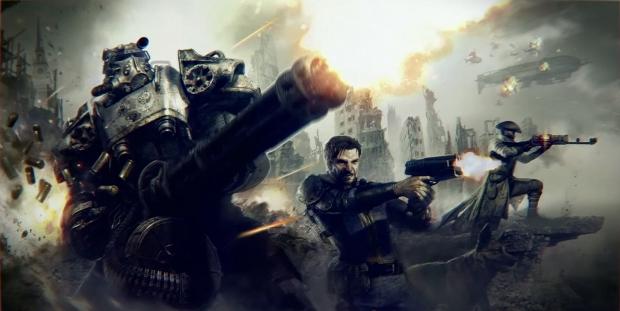 Bethesda confirms that it'll be sharing new info on Fallout 4's console mod support "soon". "We'll be sharing more details soon. Stay tuned," the developers replied to a Twitter question concerning mods. Before you get excited, remember that Bethesda has yet to release Fallout 4's official modding tools on PC, and that playable console mods can only be created on PC.
So that means that PlayStation 4 and Xbox One players will only be able to download mods created by PC gamers, and there's obviously going to be a delay between the release of the modding tools and console mod support, so the community has an array of content built up.
But how will mods work on Xbox One and PS4? A good portion of the high-fidelity ENB presets simply won't work because of consoles' limited hardware, and other mods will be incompatible and possibly break the game. So mods will naturally have to be approved and filtered through Bethesda.net, meaning console mods will be small choice bits and not as open as the PC platform.
"We don't want to [be heavy handed about approval]," Bethesda's Todd Howard told IGN last year. "We'll see how we have to go through that. The plan is that it goes through Bethesda.net, but... outside of things that we would normally take down-we take down things on Steam Workshop if it's got things that are illegal, or things like that-we'll do the same thing."
When it comes to Fallout 4 mods, there's a pecking order. Consoles won't get mod support until PC is decked out with the modding creation kit, plus Bethesda has to be ready with their easy-to-use DLC-like downloading infrastructure to filter said mods.
Another roadblock comes to mind: what if Bethesda, for some reason, has a problem lining up a deal with Nexus Mods? The Fallout 4 Nexus is where you go to get Fallout 4 mods, and if Bethsoft tries to hijack the modding community with its own interface, there will likely be a huge conflict.
In any case, console gamers just have to tough it out and make new characters in the interim. PC gamers, on the other hand, have a variety of awesome things to experience, from mods to the amazingly amusing console commands.
Related Tags