Mighty No. 9 delayed once again, this time matchmaking doesn't work
Mighty no. 9 has been delayed again until sometime later in February while small issues with matchmaking are dealt with properly.
Published Mon, Jan 25 2016 7:56 AM CST
|
Updated Tue, Nov 3 2020 12:01 PM CST
The side-scrolling action adventure MIghty No. 9 has been delayed, again, from its original February 9th release until sometime later in the Spring while some trifling issues are dealt with.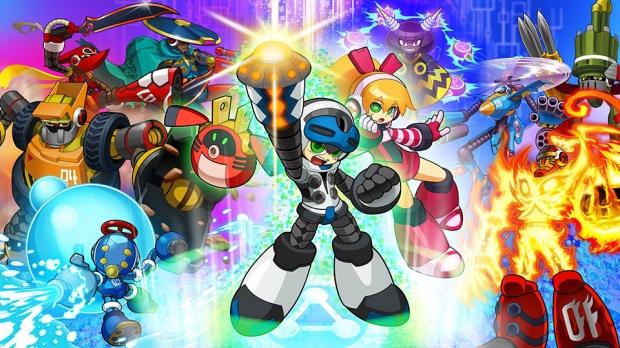 The developer posted on the games blog as well as on their Kickstarter explaining that they've been having critical network mode issues that prevented the experience from being what they intend it to. So in order to try to maintain a February release date, and not push it back any further, they'll be dedicating themselves to resolving those issues, even up to the last minute before release.
"There are two large reasons for this problem, one of them being the large number of platforms supported (the solution for each platform is slightly different) and the other stems from the fact that the engine we are using is no longer being updated which means adjustments for matchmaking and online code are being made manually (actually reprogramming parts of the engine by the dev team themselves). Unfortunately, this is all a result of miscalculations on the part of us, the development staff."
This marks the third such delay since the project was announced on Kickstarter in August of 2013. The original release date was April of 2014, which was pushed back to September, and then finally to February of 2016. These networking features are critical to capture the vision of the game, so it's nice that they're wanting to perfect it instead of releasing a broken game.
Better delayed and late than horrible when released.
Related Tags