CES 2016 - Sony plans to launch its own 4K video streaming service this year in the United States, filling out the noted lack of UHD video content.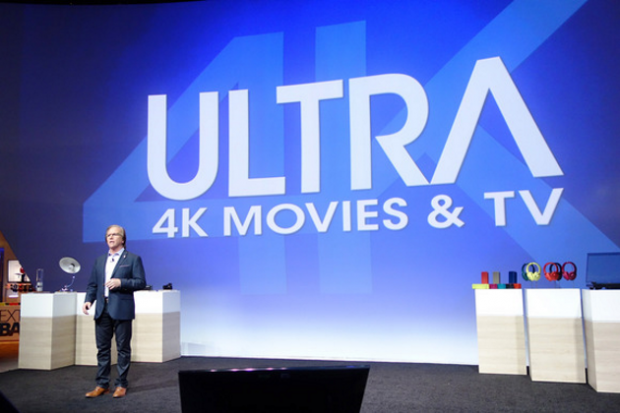 As of right now, 4K content is pretty limited, but Sony aims to help usher in the new Ultra Definition range with its very own streaming service. The service, called Ultra, will roll out on Sony's premium Bravia UHDTV's, and feature a range of 4K TV shows and movies from Sony Pictures Entertainment's expansive catalog.
Sony's production company has been shooting in 4K for quite some time, which will provide an expansive collection of UHD video. The Japanese tech titan also notes that all UltraHD video streams from the Ultra service will feature HDR (high-dynamic resolution), allowing for more crisp lights and darks.
The Ultra streaming service doesn't have an official launch date or pricing just yet, but Sony affirms it'll be coming sometime this year.
In other UHD news, Sony has just announced the world's first consumer-ready 4K Blu-ray player, the UHP-H1. The UltraHD Blu-ray player will not only be able to play Full HD and 4K Blu-rays, but it can also transform into a games console by connecting to Sony's PlayStation Now streaming service along with up to two DualShock 4 controllers. The UHP-H1 will also upscale 1080p Blu-rays to 4K, and supports CD, DVD-Audio and SCD-Audio playback to boot.