J.J. Abrams regrets not directing Star Wars: Episode VIII
J.J. Abrams says that Star Wars: Episode VIII's script is 'so good' that he regrets not directing it himself.

Published Wed, Dec 23 2015 8:34 PM CST
|
Updated Tue, Nov 3 2020 12:02 PM CST
Although The Force Awakens has conquered the world of cinema, Episode VII director J.J. Abrams has even more faith in Episode VII. According to Abrams, Episode VII's script is "so good" that he regrets not directing it.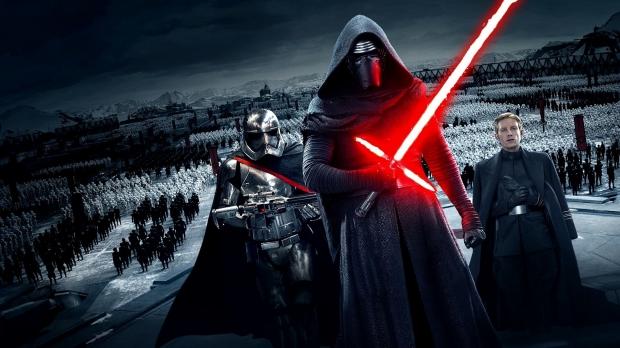 The Force is strong with J.J. Abrams. Star Wars: The Force Awakens has smashed through box office records and propelled the franchise to a new galaxy of wonder. Abrams has helped reinvigorate the franchise after George Lucas led us astray with the Prequels, and is very much responsible for making Star Wars feel like Star Wars again. Despite his efforts, Abrams made the decision to hand off Episode VIII's directing off to Rian Johnson--a move that he now regrets.
"He read [the script for Episode VIII] and said something he never, ever says. He said: 'It's so good, I wish I were making it.'" said Greg Grunberg, an actor who plays a Rebel pilot in The Force Awakens, in a recent interview with The Washington Post . "He may have said something one time on Lost with Damon (the co-creator) but I've never heard him express regret like that."
Daisy Ridley, who plays Rey in The Force Awakens, has also read the script for Episode VIII: "I've read it. It's very, very good," she told Variety.
Apparently Abrams never shows any form of regret, and this kind of strong reaction from the famed director really says something about the film. It looks like Episode VIII will be even better than The Force Awakens, but we'll have to wait until May 26, 2017 to find out.
Related Tags