Introducing Li-Fi, the Wi-Fi killer that boasts 224Gbps
A new efficient tech called Li-Fi uses the visible light spectrum to hit data speeds that smash Wi-Fi.

Published Fri, Nov 27 2015 3:22 AM CST
|
Updated Tue, Nov 3 2020 12:03 PM CST
A new technology medium called Li-Fi is ready to shake up the world of wireless connectivity, offering real-world speeds of 1Gbps--100 times the speeds of traditional Wi-Fi.
With 4K resolution just around the corner, the world's appetite data consumption is about to become much more voracious. Communications titans will need to find a new wireless solution to transmit ever-growing data-streams at an efficient rate, and eventually Wi-Fi will have to be left behind. In comes Li-Fi, the light-based technology that was able to hit insane 224 Gbps speeds in a lab environment.
Li-Fi uses the visible light spectrum to transmit data, meaning that everyday LED bulbs can be turned into portable hotspots. In order to transmit data, Li-Fi bulbs use modular pulses of light that flicker in nanoseconds to transmit data streams. Imagine having an intensely powerful and efficient Wi-Fi hotspot in every room of your house--that's the kind of potential that Li-Fi has.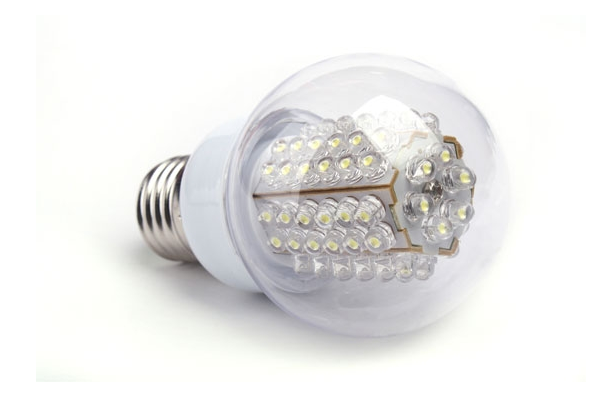 The technology was invented by mobile communications guru Harald Haas, who runs pureLiFi, a company built around the new platform. Although Li-Fi is quite revolutionary and could one day change the world, it has its caveats, mainly that it can't penetrate walls like Wi-Fi. This inconvenience is a strength, however, as Li-Fi is much more secure than today's Wi-Fi standard.
"We have the infrastructure all around us," Haas said in a TED Talk demonstration (see above). "We can use them for communications. All we need to do is fit a small microchip to every potential illumination device and this would then combine two basic functionalities: illumination and wireless data transmission. In the future we will not only have 14 billion light bulbs, we may have 14 billion Li-Fi's deployed worldwide for a cleaner, greener and even a brighter future."
Related Tags