Fallout 4 might have been the most anticipated game in recent memory, and the newly released success reports pretty much prove this to be true. Despite the frame-rate controversy that fractured the gaming community, Bethesda's open-world magnum opus went on to become a smash hit across all platforms.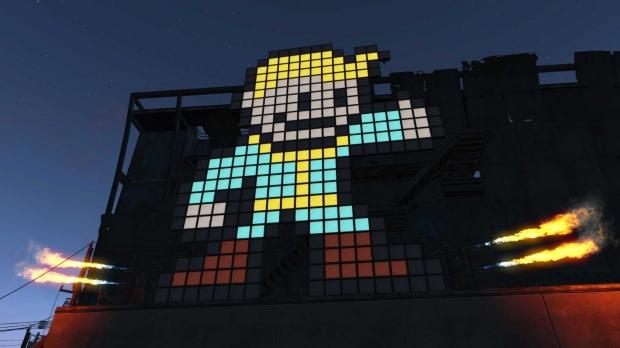 Bethsoft today announced concrete Fallout 4 sales metrics, revealing that the game amassed $750 million on its first day of availability. The open-world post-apocalyptic adventure also managed to completely smash the video game pre-order record, with the super rare Pip-Boy Edition being the "fastest-selling collector's edition in gaming history in retail stores."
While gamers argue that the PC version of Fallout 4 is the best (myself included), the game has made serious strides on Steam, with Bethesda touting that Fallout 4 was the number-one game played with over 470,000 concurrent Steam users. With the launch of such a high-profile game, a ton of gamers were curious to see it in action--and as a result more Twitch users tuned into Fallout 4 streams than any other game launch of 2015, including Halo 5.
"We're extremely proud of Todd Howard, Game Director at Bethesda Game Studios, and his experienced team of developers for their talent and dedication in creating this extraordinary game," Bethsoft president Vlatko Andonov said. "Fallout 4 is a masterpiece in game development and storytelling, providing fans hundreds of hours of fun as they explore and are challenged by this fascinating, beautifully crafted world."
All things considered, $750 million is a pretty good launch for a Fallout game. Microsoft and 343i raked in just $400 million for Halo 5's launch, and even then it's the highest-grossing launch in the franchise's history. At this rate Fallout 4 might have come close to Rockstar generating $1 billion in just three days with GTA V.
For more on Fallout 4, be sure to check out our official review for a nice run-down of content, screenshots and video the game offers. Once you pick the game up, drop on over to our growing Fallout 4 guide: the first section takes you through the general basics with tips and hints, and the second section runs you through the insane fun that only PC console commands can bring.