Activision buys Candy Crush devs for $5.9 billion
Activision has just acquired the freemium titans that created Candy Crush Saga.

Published Mon, Nov 2 2015 10:00 PM CST
|
Updated Tue, Nov 3 2020 12:03 PM CST
It looks like Activision is ramping up its titanic control over the games industry by setting its sights on the mobile market. Reports indicate that the console gaming juggernaut has bought out the infamous Candy Crush developers King for no less than $5.9 billion.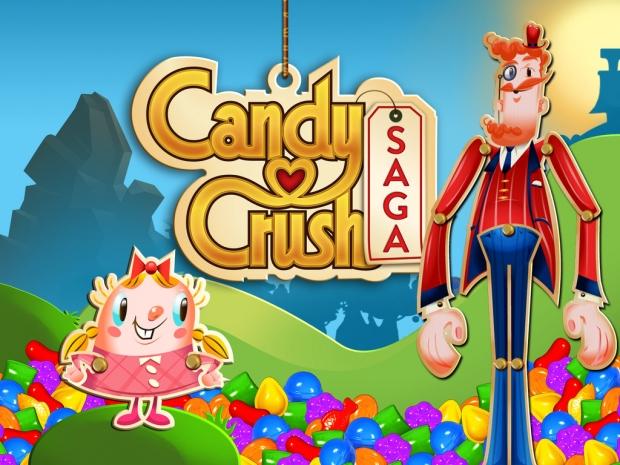 This merger further solidifies Activision's stance as a leading games publisher, now flexing their long arm over the realm of mobile games. The union could mean some different things for the gaming sector, as we might see a more unified approach to cross-platform integration--think in-app purchases via freemium smartphone mini-games and the like.
"The combined revenues and profits solidify our position as the largest, most profitable standalone company in interactive entertainment," Activision CEO Bobby Kotick said in a press release. "With a combined global network of more than half a billion monthly active users, our potential to reach audiences around the world on the device of their choosing enables us to deliver great games to even bigger audiences than ever before."
Back in 2007 Activision and Blizzard merged to form the mighty Activision-Blizzard banner, and incorporated Halo devs Bungie as a major partner. Now we're seeing the publisher continue its trend of gaming dominance in the mobile sphere, and it'll be interesting to see how the company leverages King in the future.
Hopefully, freemium games stay on mobiles and don't cross over to consoles or PC, but we're already starting to see microtransactions pushed in AAA games like Halo 5. The announcement could be a big red flag to gamers everywhere as the community understand the kind of animal that Activision is--the kind that's still hungry after emptying your wallet.
Related Tags