Halo 5 doesn't include split screen, features very short campaign
Halo 5's campaign can be completed in less than five hours, doesn't feature split screen multiplayer.

Published Mon, Nov 2 2015 8:20 PM CST
|
Updated Tue, Nov 3 2020 12:03 PM CST
Last night I watched Angry Joe's great review on Halo 5: Guardians, where he talked about some of the large issues on the Xbox One exclusive. Angry Joe said that there is no split screen gameplay, which is something that is a huge miss compared to the previous titles in the franchise. Before you watch the video, there's a NSFW warning for language.
Angry Joe called over 'Other Joe' where they were "immediately met with the first sign that this isn't the Halo I would fall back in love with" when he found out there was no split screen goodness on the Xbox One. Joe had to buy an entire second Xbox One and a second copy of Halo 5 just so he could play with Other Joe.
The reason for the removal of split screen in Halo 5? According to Xbox boss Phil Spencer, "the teams make decisions based on the bar that they want to hit for complexity of what they're going to run on a single box". Spencer added: "we see the robustness of what Xbox Live is today and where people are playing across Xbox Live--you at your house, me at our house. We know that's the vast majority of the co-op play. With Halo 5, the team really wanted to focus on making that experience great, both visually on the screen that you're looking at, and all the systems in place".
As for the singleplayer campaign, AngryJoe played through Halo 5 on the 'Normal' difficulty, where he reports that he finished the game in just over four hours. Yes, 4 hours. Joe does note that the Heroic and Legendary modes will take much longer, he says it's "never been this short" to finish a Halo game. The in-game cinematics take up one hour or so, while there are three entire missions of mostly talking to people in the game.
Something that should shock, is that you only have three missions as the Master Chief... the rest, you play as Locke.
What's going on, 343i?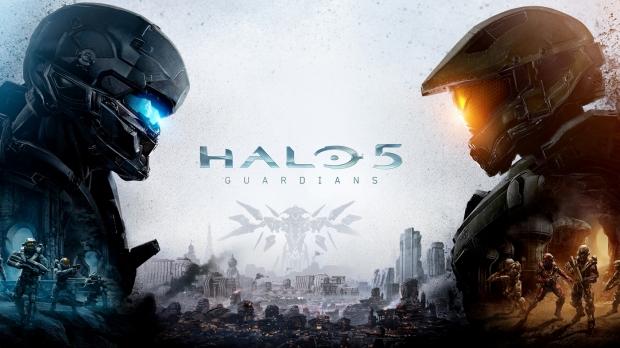 Related Tags