Amazon could be making AR glasses to rival HoloLens
Amazon steps into the AR game with a curious pair of goggles that are powered by an external tablet.

Published Mon, Oct 26 2015 3:27 PM CDT
|
Updated Tue, Nov 3 2020 12:03 PM CST
While VR tech is in full swing for its release in 2016, the next avenue of dimensional computing has kicked off thanks to Microsoft's HoloLens, and it looks like major players are getting involved in augmented reality. Not long ago we reported that ASUS is thinking about making its own AR headset, and now the online retailer giant Amazon is jumping into AR as well.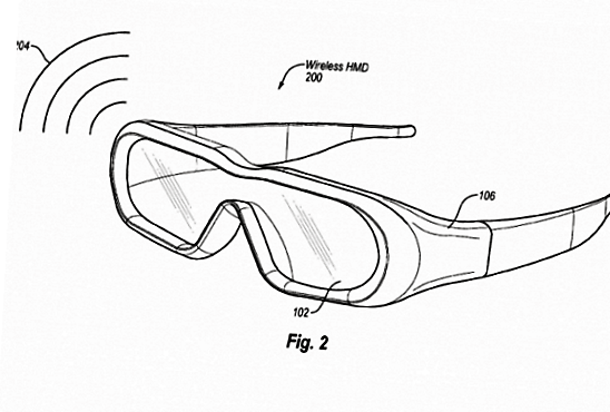 A recently published patent filing shows what appears to be the Amazon AR headset and reveals key details on the device. The filing notes that the Amazon AR glasses are technically a "tablet goggles accessory" with a "single-touch immersion control" that's tethered to a tablet. The tablet will control and trigger various functionalities such as switching between AR and real-life views.
The patent shows a huge number of variants of the Amazon AR, using different technologies like polymer dispersed liquid crystals, suspended particular devices, and electrochromic solutions that could all be used in the device's variable-transparency layers. The patent notes that the Amazon AR goggles will need a tablet in order to function (probably a new-gen Kindle Fire) meaning the HMD will leverage a tablet's power.
"For example, the processing logic can be implemented in a tablet device. The following methods may be performed by processing logic that may comprise hardware (circuitry, dedicated logic, etc.), software (such as is run on a general purpose computing system or a dedicated machine), firmware (embedded software), or any combination thereof."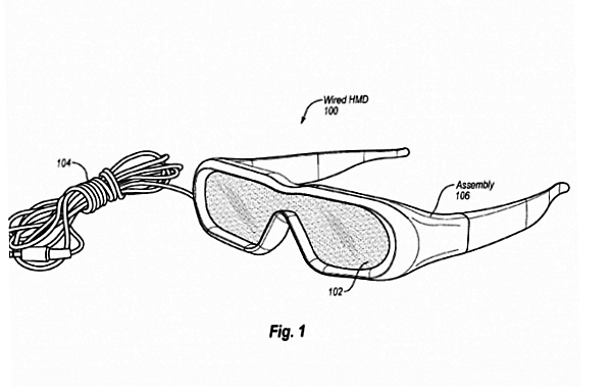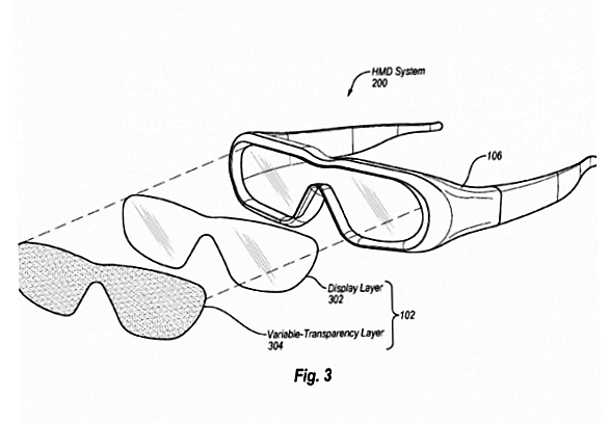 The Amazon AR HMD can be used to consume and display a slew of digital mediums including electronic texts, eBooks, digital newspapers, images and photographs, audio content such as music and audio books, as well as television shows and movies.
"The user devices 1105 may include any type of content rendering devices such as electronic book readers, portable digital assistants, mobile phones, laptop computers, portable media players, tablet computers, cameras, video cameras, netbooks, notebooks, desktop computers, gaming consoles, DVD players, media centers, and the like."
Official details on the device are slim, and we shouldn't expect Amazon to announce anything anytime soon. If anything the patent is just showing us that Amazon is indeed keeping up with today's tech quite well, and plans to expand ever-further into tomorrow's new generation of AR hardware.
Related Tags