PlayStation VR has 'overwhelming' conversion rate, says Sony
According to Sony, almost everyone who has tried the PlayStation VR plans to buy it.

Published Thu, Oct 8 2015 10:10 AM CDT
|
Updated Tue, Nov 3 2020 12:03 PM CST
Although VR tech like HTC's Vive and the Oculus Rift might take some time before it's fully embraced by the mainstream consumer market, Sony says that its PS4-powered PlayStation VR head-mounted display actually has an "overwhelming" conversion ratio.

Virtual reality is really something that you have to try for yourself. This ethos has pretty much built the foundations of hype and excitement across a huge webwork of industries, from gaming to science and health technology. Experiencing VR and talking about VR are two different things, and in many ways it's hard to put in words. This concept is responsible for converting everyday people to the possibilities of VR, and Sony says that almost everyone who's tried the PlayStation VR says they will buy it.
"So for the first time at TGS we were able to make [PlayStation VR] happen, and reaction was amazing," Sony Computer Entertainment Worldwide Studios President Shuhei Yoshida said in a podcast with Kinda Funny Games. "I cannot mention the specific number but the number of people that tried, we asked the question there, so many, overwhelming people said they would buy PlayStation VR."
One of the main roadblocks that VR is expected to face is the price tag. Sony has said that the PlayStation VR would cost as much as a new games system, and Oculus founder Palmer Luckey says that the final Oculus Rift could cost about $400-500.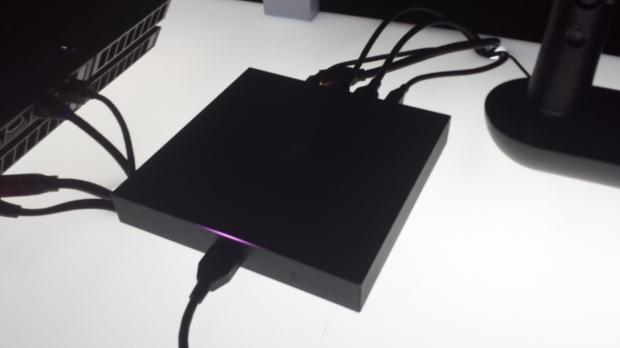 Furthermore, the PlayStation 4's outdated hardware isn't powerful enough to run the high-performance, low-latency 120fps required to simulate VR. The PlayStation VR headset will come with its own Processing Box, which is a dock with a CPU that tethers an HDTV, PlayStation 4 and PSVR headset together with a mass of cords.
Plus the PlayStation VR's games library might serve as another roadblock. Although Yoshida said that the PlayStation VR is the "ultimate weapon for developers", the games are supposedly "simple, passive experiences" rather than the huge open-world, narrative-driven experiences gamers are used to. In a sense, VR games don't have to be massive to be good, but it might pose a flavor of the week issue where the games get stale regardless of immersion.
It'll be interesting to see if Sony can indeed push PlayStation VR sales when the kit ships in 2016, but saying you'll buy one without knowing the cost and actually doing so are completely different things. Also if VR has to be tried before it's bought, Sony will likely have to offer free demos across retailers like Best Buy and maybe even GameStop so users can sample the new tech.
Related Tags