Skyrim revisited - a world of modifications awaits you
Skyrim Mods are still in production, they're still awesome and they're damn massive!
Published Wed, Jan 14 2015 3:36 AM CST
|
Updated Tue, Nov 3 2020 12:10 PM CST
We've recently talked about some crazy modifications in the pipeline for "the game that never stops evolving", including the 4K resolution texture pack mod alongside this crazy fan-made addition that basically adds a game within the game, named Enderal.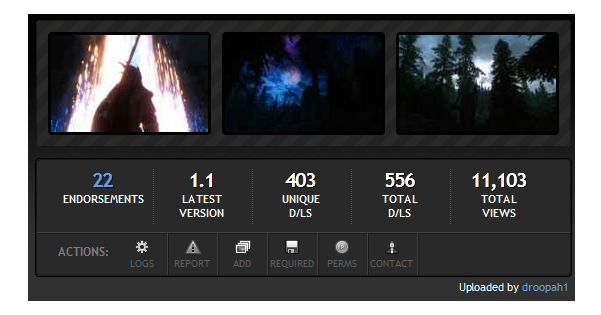 Taking a quick look at Nexus Mods, it gives you somewhat of an idea as to how extensive and vast Skyrim mods really are. You can see hundreds of mods here with thousands of downloads in total, seeing many of these fan-made game modifications hitting 1,000 plus downloads of their own.
This massive online community goes to show that if a developer can open up their game for modding, a whole new world of repeat-customers can emerge. How many people do you know that were heavily into playing things like Battlefield 2's Point of Existence mod or similar? Unfortunately these days, many games are released without a console, let alone being open to mods - meaning many games suffer majorly as eSport titles and also require constant developer interaction and support to grow and evolve.
Call me old fashioned, but there's nothing quite as fun as setting up a local LAN with your mates and smashing out some modded gaming fun.
Related Tags