CES 2015 - Back in 2011, I had recently moved to the state of Victoria, Australia. As I only had found a temporary share house and it was a blazing hot summer, I got completely roasted. As any good nerd would do, I spent the hottest of the days in my bedroom, sweating whilst on my computer - playing Counter-Strike:Source and wishing I was somewhere else. My PC got so hot that it blue screened and obviously I tried to figure out what was going on. Opening up the side of the case, I went to re-seat my RAM only to have my hands burnt by the inferno that was now my memory. RAM gets hot, people!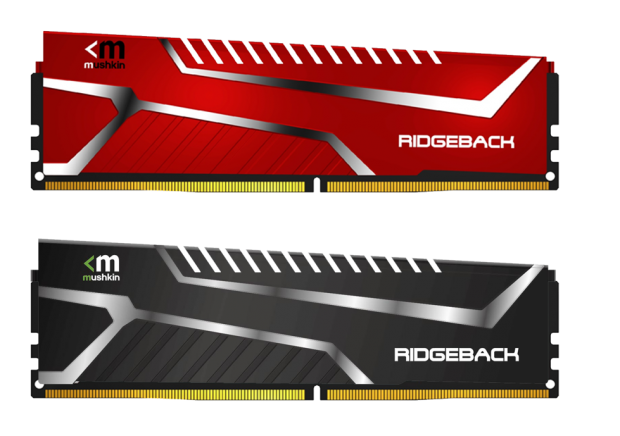 Mushkin are trying to combat spicy RAM stories like these, releasing information on their new Ridgeback heat sink for their Blackline and Redline memory products. Claimed to be produced from aircraft-grade aluminum, this is the second generation of Ridgeback to hit the market - scheduled to launch in Q1 2015 with Mushkin's DDR4 memory kit line.
These DDR4 modules feature XMP 2.0 profiles, delivering easy and reliable overclocking performance when paired with Intel X99 and the latest generation of Intel Core i7 CPUs. Mushkin further claim in their press release that the "Redline and Blackline Ridgeback memory kits are built with hand-screened DRAM, undergo rigorous stress testing, and incorporate state-of-the-art cooling for reliable performance in demanding environments."
We're interested to see these modules put to the test - there is however no quoted retail pricing with their press release.