Electronic Arts has announced that it has delayed the release of the Visceral Games-developed Battlefield: Hardline until next year, citing that the development teams want more time to polish the game before it gets released to gamers across the world.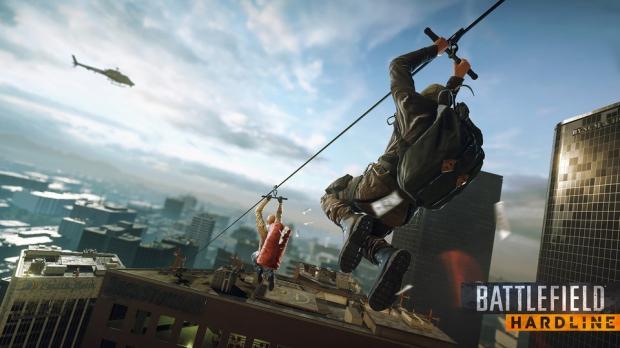 DICE's Vice President and Group GM, Karl Magnus Troedsson, explains: "Back at E3, we launched a beta for Hardline - we wanted to not only show you the game, but to let you play it for yourselves. Millions of you jumped in and had a great time. As a result, the Visceral Games team learned a lot from players about what they wanted in the game. We've been pouring over the data and feedback, and have already been putting a lot of it right into the game and sharing it directly with you".
He continued: "This feedback also spurred us to start thinking about other possibilities and ways we could push Hardline innovation further and make the game even better. The more we thought about these ideas, the more we knew we had to get them into the game you will all be playing. However, there was only one problem. We would need more time. Time that we didn't have if we decided to move forward with launching in just a couple of months". Troedsson said that the teams at DICE and Visceral Games wanted to spend more time on developing better innovation on the multiplayer side of things, as well as bake in "ideas direct from the community that will evolve the cops and criminals fantasy into a truly unique Battlefield Multiplayer experience".
The single-player side of things is also getting some more development time spent on it, as is the overall technical stability of the game, especially after the problematic launch of Battlefield 4 last year. Troedsson finished by saying: "This has been a focus for our team since day one and we're going to be using the extra time to continue to optimize the game for a stable launch. We have learned a lot from Battlefield 4, are continuing to learn from our Community Test Environment and will learn more from another Hardline beta. More time allows us to surface issues that the team can attempt to fix prior to launch".