SteelSeries is known for their high-quality professional grade gaming peripherals, and their latest product fails to disappoint in any way possible. The new SteelSeries Apex Gaming Keyboard is comprised of what I can only describe as sheer beauty. It's no secret that I love backlit keys as well as RGB LEDs, and the new Apex combines both to bring a keyboard landscape unlike any other.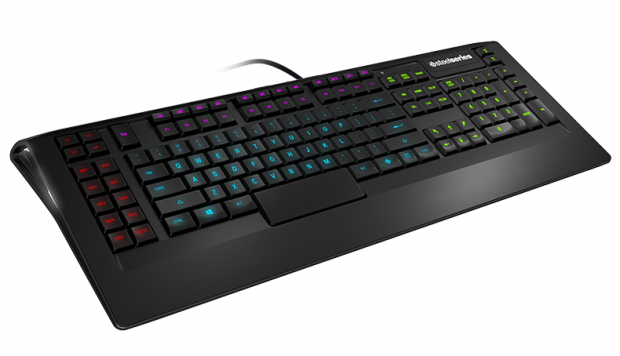 The SteelSeries Apex Gaming Keyboard goes beyond just choosing from 16.8 million color options, it features SteelSeries Active-Zone illumination, a visual support tool that allows the user to independently customize colors - up to 8 levels of illumination intensity in each of its 5 zones - with up to 4 different customizable layers per zone.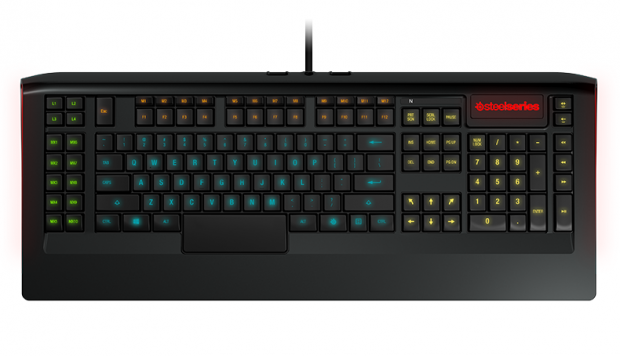 Additionally, the keyboard features unique enhancements to its layout which include low-profile keys, macro keys that are configured in rows for quick access, as well as multiple layers of customization in color and intensity. The keyboard is powered by the SteelSeries Engine which allows the keyboard to completely remap all of its 22 macro keys and offers users the ability to program up to four separate layers of the keyboard. This means that consumers now have up to 500 keys for instant control across multiple layouts, profiles, and commands that they choose for any game.
Priced at just $99.99, the Apex is available now at local retailers, online e-tailer's and gaming enthusiast centers near you. Below I have listed out the features list for the Apex Gaming Keyboard.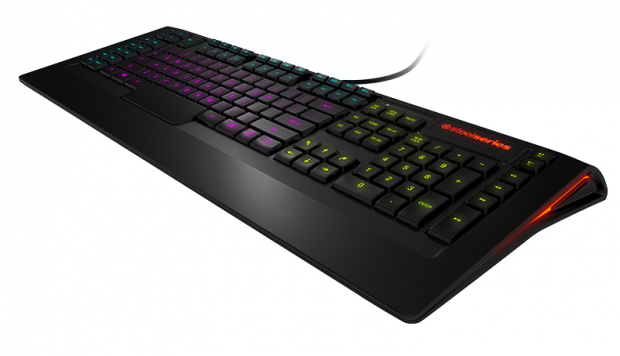 Raised macro-keys along the top and left side, which provide faster and more precise macro-combinations.

The addition of two small tactile bumps on the W-key to provide a faster return to WASD.

Superior anti-ghosting that supports simultaneous key presses in 20 of the most used gaming keys on the Apex and Apex [RAW}.

An enlarged space bar and added directional keys that support features that improve comfort and reaction time.

A SteelSeries key that allows the user to easily adjust brightness and disable the Windows key with no software required.

Two swappable feet that allow the user to adjust the keyboard's angle to what is most comfortable.