nVidia Kills HybridPower on the Desktop
Says new GPUs don't need it.
Published Thu, Mar 19 2009 1:07 PM CDT
|
Updated Tue, Nov 3 2020 12:37 PM CST
nVidia is planning to kill off HybridPower in future desktops according to the TechReport.
In an article TechReport says that HybridPower (which was released with the 780a SLI) is not supported on the GTX 285 and 295. TR Asked Sean Cleveland about this and he replied saying that it will indeeded be pulled but due to the latest cards ability to use much less power at idle.
I am not sure if I buy the claim that nVidia's current crop of GPUs idle so low that HybridPower is not a help anymore.
Read more
here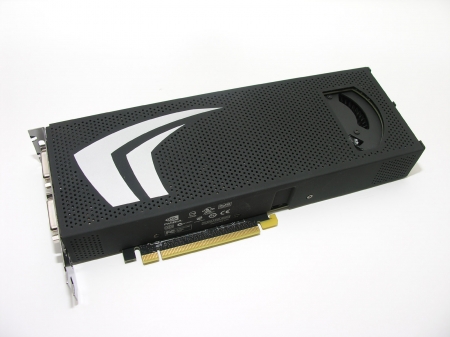 Unfortunately, it seems that HybridPower has no future on the desktop. The new GeForce GTX 285 and 295 don't support it, for example, and neither will the new desktop GPUs that Nvidia has in the pipeline. According to Senior Technical Marketing Manager Sean Cleveland, HybridPower has been dropped from desktop parts because, thanks to the improved idle power consumption of Nvidia's latest graphics parts, it no longer "substantially improves the user's experience." HybridPower will live on in Nvidia's mobile platforms, where the company still sees merit in the technology's ability to reduce heat output and prolong battery life.

While it's certainly true that Nvidia's latest graphics cards have very low idle power consumption, it's disappointing to see HybridPower leave the desktop entirely. Desktop users care about power consumption, too, and HybridPower continues to be one feature that AMD hasn't been able to counter with its own core logic and graphics chip combos.
Related Tags