Will Sony Ditch nVidia for Intel
No one knows but Sony.
Published Fri, Feb 6 2009 8:03 AM CST
|
Updated Tue, Nov 3 2020 12:37 PM CST
What GPU will be in the next PS4? That is apparently the big question. If you listen to Charlie Demerjian it will be Larrabee from Intel. However Techradar says otherwise.
The simple fact is that only Sony really knows. However there are compelling arguments on both sides of the fence.
On the Larrabee side Intel would be willing to pay to get into the console market and Sony might be looking to drop nVidia for the pricing issues that prevented them from making the PS3 a viable offering. Using Larrabee in the PS4(if Larrabee works) could open up a new level of console gaming and give Sony a much needed technology lead in the console market.
Now I am not saying that the PS3 was garbage, quite the opposite it was a great piece of hardware. It was unfortunately overpriced and hard to get initially. It also suffered from games (due to being BluRay) that were considerably more expensive than the competition at launch.
On the other side, Sony might be able to get a much better deal from nVidia after the PS3 pricing fiasco and nVidia needing the good PR. At a time when people are worried about GPU and MCP failures a console win for nVidia would go a long way. You also have the possibility that we will see PhysX in the PS4 if they stay with nVidia.
But in the end there is no real way to know plus the simple fact that decisions made today about a product that won't see daylight until 2012 might change several times before launch.
Read Charlie's comments
here
.
Read TechRadar's comments
here
.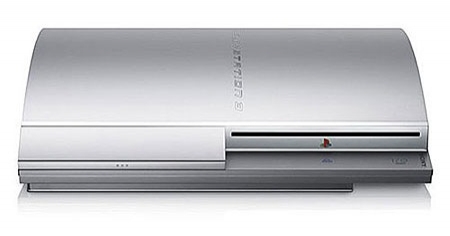 Yeah, Intel won the PS4 GPU, no shock considering how much they needed a console win to get people coding for Larrabee. They can either convince companies to put in a code path for the chip in Big Budget Mediocre Sequel 7: Vengeance of the Farmland Creatures by sending people with wads of money and begging, or get a console win. They got a console win, and it was the right way to go.

Some people hanging around the Sony booth at CES were nice enough to let us in on the scoop. It seems Nvidia has proverbially bent Sony over like they did MS on the XBox, and are not really welcome there any more. Couldn't happen to a nicer bunch of guys, either way, but hardly an unexpected outcome.
Related Tags