Ready or not, Chip-and-PIN is coming to the United States
The adoption of Chip-and-PIN technology in the United States will present a significant learning curve for financial institutions, consumers and retailers.
Published Feb 25, 2015 11:50 PM CST
|
Updated Tue, Nov 3 2020 6:59 PM CST
Smart credit cards, sometimes referred to as EMV (Europay, MasterCard and Visa) cards, rely on a built-in chip that makes it harder to counterfeit the cards. The current standard is the magnetic strip, which is reliant on technology that has barely changed in the past 35 years - allowing it to be easily duplicated by criminals, so personal details can be stolen.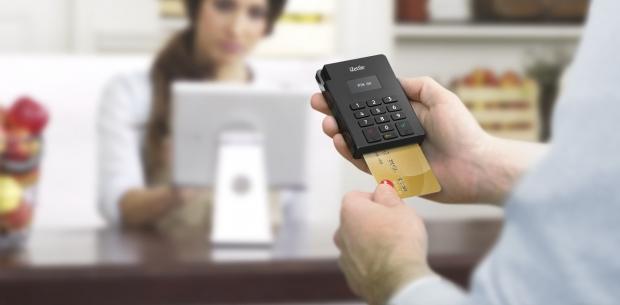 Ideally, these new cards will make traditional magnetic strip swipe cards obsolete, while in some cases eliminating the need for customers to sign a physical receipt. It will also help US consumers become more familiar with contactless purchases, which could help make the transition to Apple Pay and other mobile payment systems even easier later down the road.
Chip-and-PIN is applicable to debit, prepaid debit, credit and ATM cards, requiring the cardholder to enter his or her PIN number.
If retailers don't begin accepting chip-and-pin transactions by October 2015, credit card companies will be able to shift liability for all fraud related to signature-based transactions directly to the retailers. Stores have a financial incentive to begin upgrading sooner rather than later, with customers more interested in patronizing businesses that provide increased security.
"The security concerns are that point of sale transactions (POS) are covered by a PCI 3.0 (Payment Card Industry) compliance standard that businesses must reach," said George Anderson, product marketing director at Webroot, in a statement to TweakTown. "This standard safeguards both the customer's information and imposes minimum standards."
Businesses have a growing list of EMV POS systems to choose from, or third-party add-ons such as the Bingo EMV Card Reader designed for the Apple iPad. The Bingo system has end-to-end encryption and provides small mom-and-pop shops the opportunity to fall in compliance with new EMV chips.
The transition towards Chip-and-PIN will cost billions of dollars and should take a few years to finalize nationwide. Almost 70 percent of credit cards and less than half of debit cards should abandon magnetic strips before the end of 2015, but retailers will be slower at rolling out upgraded POS machines at checkout.
There will be as many as 350 million new cards being issued to bank members and credit card holders across the country, so a lot of hardware must be purchased.
Companies will be able to meet compliance standards "by knowing the obligations, reviewing system security, training their customer-facing staff and using this as an opportunity to assess how they take and handle payments more broadly," Anderson said. It could cost up to $6.75 billion to bring 15 million POS terminals into compliance, so this will be a tedious and time-consuming activity.
Up to 30 percent of credit card terminals in use across the United States have hardware to accept EMV cards, but will need software updates to facilitate the change. American Express is helping ease the financial burden on smaller businesses, offering a $100 reimbursement for stores shifting to chip card readers.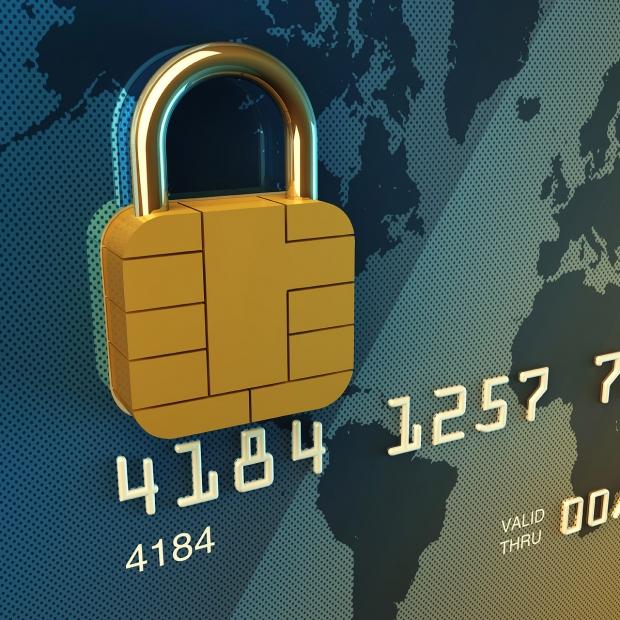 Meanwhile, for consumers, this should be something to look forward to: "Overall, as a consumer you win. If fraud is less, than credit card APRs will eventually go down because - guess what - we've all been paying for these massive losses in higher APRs and fees, or retailers are charging us more to cover their losses."
In addition, small businesses should see a slight drop in credit card fees, currently ranging from 0.5 percent up to 3 percent per transaction.
American travelers will likely not have to worry about acceptance of this more secure technology while traveling abroad. Chip technology is used in more than 130 countries across the world, including in the United Kingdom, Australia, Western Europe, and nations throughout Asia.
In countries that adopted EMV technology, fraud levels significantly dropped as the cards became standardized. Hopefully, the same trend will be replicated in the United States, which has seen a number of high-profile security incidents related to debit and credit card payment data.
Living in California, we're used to showing a form of government-issued identification when using a credit card in retail stores. The idea of skipping that step and entering a PIN number instead isn't so bad - but it will be curious to see what customers in other parts of the country think about the change. You may still find yourself being required to sign a receipt, but EMV adoption could help lessen time spent at checkout.
Increased scrutiny of cybercrime and fraud finally has more consumers paying attention, so it's worth noting that Chip-and-PIN isn't a cure-all. In-store fraud will be reduced at checkout, but it's important to remember that cybercriminals are interested in finding as many methods as possible to compromise victims. This is an awaited change that some cybersecurity experts have longed for, with the United States finally joining other major nations.
PRICING: You can find products similar to this one for sale below.

United States: Find other tech and computer products like this over at Amazon.com

United Kingdom: Find other tech and computer products like this over at Amazon.co.uk

Australia: Find other tech and computer products like this over at Amazon.com.au

Canada: Find other tech and computer products like this over at Amazon.ca

Deutschland: Finde andere Technik- und Computerprodukte wie dieses auf Amazon.de