Qsan XN3004T 4+1 Bay NAS Review
For pure storage performance, QSAN has you covered with the XN3004T 4+1 Bay NAS. Check out our overall thoughts on it here.

Published Wed, Jul 31 2019 10:00 PM CDT
|
Updated Tue, Nov 3 2020 6:57 PM CST
Rating:

86%
Manufacturer: Qsan
Introduction
Nearly a year ago, I was able to get my hands-on my first Qsan appliance. Since then they have been hard at work becoming a household name filling out their XCubeNAS portfolio with the 7 and 8000 series of appliances.
Like the XN3002T reviewed last September, the new XN3004T is part of the same XCubeNAS lineup. This solution features a similar N+1 design offering Four 3.5" bays for storage capacity and a 2.5" tray tucked away for SSD cache. Hardware for the XN3004T is nearly identical to last years 3002T with an Intel Celeron Quad-Core at its base operating at 2.2GHz paired with 4GB of DDR3L, upgradable to 8GB via SO-DIMM.
Peak internal capacity is rated at 58TB using 14TB drives in the 3.5" bays and 2TB drive in the 2.5" bay. With the recent addition of 16TB drives to Seagate's IronWolf portfolio, capacity has now increased to 64TB across the 4 3.5" bays.
Qsan Storage Management 3.0 or QSM 3.0 is the operating system for the XCube platform and our XN3004T. This firmware platform is based on the Linux Kernel with fine-tuning and ZFS file system support. This offers powerful storage capabilities along with reliability and protection against data corruption.
MSRP of the four-bay XN3004T comes in at $799.99 with a two-year warranty.
Qsan XN3002T NAS Appliance
Packaging and a Closer Look
The packaging is quite simple for the Qsan with subtle branding ques. We have a sticker to the right with model information.
A closer look at the label offers hardware specifications, and the model number bottom right.
Scope of delivery includes two Ethernet cables, the power brick and drive bay keys.
The design of the XN3004T follows the rest of the XCubeNAS portfolio. We have distinct lines separating the drive bays from each other and the side of the unit. The power button is tucked away at the top with a one-touch copy button next to the USB 3.0 port. Down from the power button, we have a series of LEDs that are hidden behind the smoked exterior of the NAS and to the right four 3.5" drive bays each lockable with the included green key.
The top of the NAS offers a drive layout diagram.
The backside of the NAS offers dual gigabit ports at the top followed by USB 3.0 and USB 2.0. We then have HDMI, reset, and power input. To the left, we have a large cooling fan.
Using the included green key, we push a retaining clip into the chassis on the side of the unit allowing the removal of a door. This door tucks away the 2.5" SFF storage bay and SO-DIMM slot used for memory upgrades.
Removing the drive trays, they are tool-less for 3.5" inch drives but have screws included for use with 2.5" SSDs.
Test System Setup and Web Management
Tyler's Test System Specifications
Before we get into the NAS operating system, I would like to thank Seagate for supporting this article with IronWolf Pro 16TB and Ironwolf 110 SSD for testing.
After connecting power and Ethernet, firing up the unit and going to the WebGUI setup address, we are greeted with the image above. This allows you to choose between quick or customized setup
Moving through setup, we are greeted with the storage menu, allowing setup of our storage pool and RAID mode.
Seen above, the desktop offers icons for File Management, Backup, Monitoring, and Cloud Sync. Down below, we have the dock where you can move shortcut or access the control panel.
Diving in we start with File Manager which offers navigation to the right for both local and network systems.
Moving into backup, we have access to local snapshots along with remote backup, cloud backup, and Xmirror if you have a second Qsan system.
Mentioning Xmirror, this diagram shows how you can create a sync zone to allow multiple Qsan platforms to sync data.
The onboard monitor offers a look at resource usage along with hardware temps, seen above.
Network services include CIFS, AFP, and NFS along with FTP and Rsync.
The apps menu is quite sparse but does offer AV, SQL Server, and Web Server along with VPN and Media Library.
Control panel is populated with system, storage, and file-sharing settings you can edit network setting at the very bottom.
The disk menu shows each slot populated and to the right drive model, temps, and health status.
Benchmarks - Sequential Performance & Workloads
Single Client Throughput
HD Video Play - 720p HD stream from Windows Media Player, 256kB reads

HD Video Record - 720p HD stream, 256kB writes

File Copy from NAS - 4GB file copy, 64kB reads

File Copy to NAS - 64kB writes
In testing the Qsan, I decided to test with SSD cache as well. I ran each test three times to give the NAS a chance to cache data and recorded the results. I started with NASPT or single client testing, this gave us a blue bar for standard testing and green for SSD.
Starting off with RAID 0 testing, we show our baseline numbers at 112 MB/s for playback and 116 MB/s for record. File copy to and from reach 104MB/s and 90 MB/s respectively. Adding the SSD cache, we see a 3MB/s improvement on playback, 6MB/s on File Copy to and 25MB/s with File Copy from.
RAID 5 was rather interesting showing much higher performance without the cache, though it should be noted OSM was showing a low hit rate for this data set.
RAID 6 showed a much better result with cache; 16MB/s in Video Record, 15 MB/s in File Copy to and 12 MB/s with Directory Copy.
Benchmarks - Sequential Read and Write
Our Sequential read/write workload is centered on 128K transfer sizes at QD32.
RAID 0 sequential read showed no real benefit from the SSD cache; both reaching 115 - 120 MB/s across the board.
Once again, sequential performance goes down with cache and RAID 5; a 20 MB/s difference between the two.
RAID 6 showed similar results to RAID 5; likely, three passes isn't enough to warm the cache.
Moving into write performance, our 16TB Ironwolf Pro and SSD cache was held back by the Gigabit network connection.
Back over to RAID 5, we see more consistency out of write operations both the standard and SSD cache testing peaking at 118 MB/s
RAID 6 shows a slight performance advantage for the standard drive setup, no-cache.
Benchmarks - Workloads
Workloads
Workload testing is where SSD cache really shines. As seen above RAID 0 Database operations, we get a 500 IOP increase at QD16 with QD32 and QD64 showing a larger 1200 IOPs increase.
File Server is even larger with SSD cache having the ability to triple your IOPs from QD16 to 128.
Email Server peaks around 900 IOPs standard at QD16. With cache, we see a peak just over 1800 IOPs at QD32.
Continuing our testing, we have Web Server peaking at 1200 IOPs standard and with cache; 3750 IOPs.
Workstation reaches top performance at QD64 just below 1000 IOPs. Adding in our SSD cache, we see top marks at QD32; 2700 IOPs.
Moving into RAID 5, performance for the HDD setup reaches its peak at QD8 just under 800 IOPs. Further down the line we see the peak for the SSD cache at QD128 and 1000 IOPs.
Moving out of Database and into File Server, we see a much larger performance gap between cache and HDD. Peak results hover around 500 IOPs all the way down the line and with cache almost four time higher at 2000 IOPs.
Email Server tops at 400 IOPs standard, Cached all the way up to 1200 IOPs at QD8.
Web Server acts very much like File Server with 500 IOPs peak on the hard drives alone and with cache nearly 7 times the throughput at 3700 IOPs.
RAID 5 Workstation we see peak performance around QD16 for the cached setup and QD32 for the HDDs.
Into our final set of testing, we reconfigure the array for RAID 6. Database keeps things tight with 600 IOPs for the hard drive setup and 900 IOPs adding in cache.
File Server with RAID 6 seemed to stay quite tight as well with the cache only getting away around QD8.
Email Server once again shows cache and standard both hovering around 450 IOPs.
Into Web Server, we have seen cache gain the most here. With RAID 6 that stays true with a 5-6x increase using SSD cache.
Workstation is a bit erratic with cache peaking at QD16 at 1600 IOPs for the SSD cache setup.
Final Thoughts
With testing complete on the QSAN XN3004T, I am once again thrilled with the overall storage performance, and I'd guess anyone that prioritizes storage and features over the traditional "app" based system would truly enjoy what XCubeNAS is all about too. The N+1 design means you don't lose a drive of capacity to take advantage of storage tiering or SSD cache and the easy access panel gives access to memory upgrades through a SO-DIMM slot. The overall design of the NAS shadows the XN3002T we reviewed a year ago and the XN8008T from last December, offering a metal frame under a layered plastic exterior, drive trays full-on tool-less design and plastic to reduce vibration.
QSM 3.0 doesn't appear to have changed much since our initial review of the XN3002T, but as it was then, we have a very stable platform with virtually no bugs in navigation or setup. One big integration coming to the XCubeNAS platform is IronWolf Health Management, and as it does on many other platforms will offer a more refined look at the NAS environment, including temperatures, shock, and vibration.
Performance above all metrics was consistently able to reach the limits of Gigabit ethernet; there is a possibility of even higher performance than seen in my results by taking advantage of link aggregation and multiple client systems. With my result based on slinging data across a single cable, I will say that the XN3004T is perfectly capable of setting in a small office and delivering consistent performance for hours or days without a stumble. In my testing, we peaked at 118 MB/s sequential across all RAID modes without cache being needed. For workloads such as Servers whether its Web, File or Email, we see a large increase using SSD cache over standard HDDs and in some cases up to 7x the performance.
As far as pricing is concerned, the QSAN XN3004T comes in at $799.99 with a two-year warranty. Somewhat comparable solutions by hardware would be the Synology DS918+, Qnap TVS-471, and Asustor AS6404T.
| | |
| --- | --- |
| Performance | 88% |
| Quality | 90% |
| Features | 81% |
| Value | 84% |
| Overall | 86% |
The Bottom Line
QSAN has it together for users that want storage features and performance.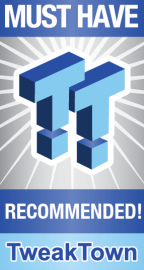 Sans Digital XN3004T XCubeNAS, Tower 4 +1 Bay, 4GB DDR3L RAM
Today
Yesterday
7 days ago
30 days ago

-

-

-

* Prices last scanned on 5/16/2022 at 8:44 pm CDT - prices may not be accurate, click links above for the latest price. We may earn an affiliate commission.
We openly invite the companies who provide us with review samples / who are mentioned or discussed to express their opinion. If any company representative wishes to respond, we will publish the response here. Please contact us if you wish to respond.