ASRock Z390 Phantom Gaming 9 (Intel Z390) Motherboard Review
ASRock's Z390 Phantom Gaming 9 is a motherboard that almost doesn't have any downside at all, it also comes in a reasonable price.
Published Fri, Mar 1 2019 10:00 AM CST
|
Updated Tue, Nov 3 2020 6:57 PM CST
Rating:

93%
Manufacturer: ASRock
Introduction, Specifications, and Pricing
Today we look at the Z390 Phantom Gaming 9, which is a new type of motherboard for ASRock.
ASRock recently changed their Professional Gaming series to Phantom Gaming, and put more emphasis on making the motherboard more affordable. The new motherboard has a 2.5G Gaming NIC from Realtek as one of its more attractive features, so let's take a look!
Specifications
The Z390 Phantom Gaming 9 features three M.2 slots, WIFI, Intel LAN, 2.5G LAN, USB 3.1, and SATA6Gb/s.
Pricing
The Z390 Phantom Gaming 9 costs $268.99
Packaging and Z390 Phantom Gaming 9 Overview
Packaging and Overview
The box is using the new Phantom Gaming decor.
The accessory package includes four SATA6Gb/s cables, WIFI antenna, SLI HB bridge, rear IO shield, M.2 screws, Post Card, Driver DVD, manual, and a case badge.
ASRock has increased the number of fan headers to a total of eight, while older boards only had five. All the headers circled in blue are hybrid PWM/DC mode headers rated up to 2A, the one header circled in red is a PWM header and is rated 1A.
The motherboard's black and gray aesthetics have been changed up a bit so that there is some red in it, which is iconic of ASRock's gaming line.
The rear IO panel features WIFI antenna, three USB 3.1 type-A ports (two are normal blue under the non-red NIC port), USB 3.1 type-C port, four USB 3.0 ports, PS/2 keyboard/mouse, Clear CMOS, DisplayPort, HDMI, 2.5G LAN, two 1G LAN, and gold plated 7.1 audio outputs with S/PDIF.
The PCI-E layout is as follows, x16/x0/x0, x8/x8/x0, or x8/x4/x4. The bottommost M.2 slot has a heat sink.
All the M.2 slots are rated up to x4 PCI-E 3.0 and offer SATA mode, and they all share lanes with the SATA ports from the PCH. There are eight SATA6Gb/s ports.
There is also a USB 3.1 type-C header on the motherboard and two internal headers for USB 3.0. There is a power button, reset button, and POST code display on the motherboard.
At the bottom of the motherboard, we find a USB 2.0 internal header, a half USB 2.0 internal header, a Thunderbolt GPIO header, and an RGB LED header. Further to the left, we find an addressable RGB LED header, and another RGB LED header.
At the top of the motherboard, we find an 8-pin CPU power port and an optional 4-pin port. The heat sinks make good contact with the motherboard.
ASRock Z390 Phantom Gaming 9 Circuit Analysis
Circuit Analysis
The Z390 Phantom Gaming 9 shows us the goods with the heat sinks removed!
The VRM is in a 10+2 phase configuration, and uses six IR3598 doubler/dual drivers on the back of the PCB. Five of these IR3598 are in doubler mode, while one is in dual driver mode for the two iGPU phases. The IR35201 digital PWM controller is used in 5+2 phase mode.
ASRock is using the high-end Texas Instruments 40A NexFETs, the CSD87350 dual N-channel MOSFETs, along with high current inductors for both the CPU and iGPU phases.
The VCCSA and VCCIO are controlled by Richtek RT8120 single phase PWMs with integrated drivers and use Sinopower dual N-Channel SM7341EH power blocks. Memory is controlled by a UPI uP1674 PWM controller, which then controls two Sinopower SM7341EH power blocks. The VRMs are very similar to those on the normal Taichi.
ASRock Z390 Phantom Gaming 9 Circuit Analysis Continued
Z390 Phantom Gaming 9 Circuit Analysis Continued
The audio solution consists of a Realtek ALC1220 rated up to 120dB with integrated amplifier going to the rear IO panel, an added NE5532 for front audio amplification, and Gold series audio capacitors.
We find Realtek's 2.5Gbit Gaming LAN controller on the back of the motherboard, RTL8125. The two other Gbit NICs are from Intel; an i219v and an i211AT.
The front USB 3.0 internal headers are from an ASMedia ASM1074 hub. The ASMedia ASM1562 is a re-driver for the USB 3.1 internal header, and we find an ASM1543 type-C switch on the back for that internal header.
For the rear IO type-C port, we find another ASM1543, and the two dual-port PI3EQX are re-drivers for the USB 3.1 from the PCH.
An ASM1061 is used to provide two extra SATA6Gb/s ports on the motherboard. We have a Hyper BCLK chip on the motherboard as well, which is used for BCLK overclocking.
To get extra PCI-E for the WIFI, SATA, and PCI-E x1 slots, ASRock added in an ASMedia ASM1184e hub. An NCT6791D SuperIO is used for IO, and a nuvoton NCT5567D is used to expand fan control.
We find two BIOS ROMs on this motherboard, they are 128Mbit/16MB. We also find the Intel Wireless AC 9260NGW WIFI card on this motherboard.
A nuvoton N76E885 is used for RGB LEDs. ASRock is using ASMedia ASM1480 quick switches to move around PCI-E bandwidth.
BIOS and Software
BIOS
ASRock's UEFI for this motherboard is very similar to that of their other motherboards, with both an Advanced mode and an EZ Mode. Overall, all overclocking settings are present and accounted for. Fan control is present in both GUI and manual menu input mode.
Software
Software applications include Phantom Gaming Tuning, Gaming LAN software, Polychrome RGB, and Key Master.
Test System Setup
Steven's Motherboard Test System Specifications
The Z390 Phantom Gaming 9 has red RGB LEDs under the PCH, and in the IO panels, you can control them pretty easily.
Overclocking
Overclocking Results
CPU Overclocking
The Z390 Phantom Gaming 9 overclocked our CPU to 5.2GHz and we set 1.335v with the highest level of LLC. We set XMP and it easily overclocked our memory kit. Temperatures went high but nothing throttled, which was good since some boards require a lot more voltage and then temperatures go up.
CPU, Memory, and System Benchmarks
CINEBENCH 15
wPrime
AIDA64 FLOPS and IOPS
AIDA64 Memory
ScienceMark
HandBrake
3DMark: Fire Strike
3DMark: Cloud Gate
ResidentEvil 6
Overall, pretty standard results with nothing sticking out like a sore thumb. The performance was solid.
System IO Benchmarks
CrystalDiskMark SATA6G:
CrystalDiskMark M.2:
ixChariot Network Throughput:
The storage and networking performance is solid.
Audio RMAA 5.5:
Sound Judgment by Ear: Very good, a solid implementation of the ALC1220. There are five ratings for audio: 1. Problems, 2. Okay, 3. Acceptable, 4. Very good, 5. Excellent
Thermal Imaging and Power Consumption
System power is measured at the wall with an AC power meter.
Note on Thermal Images: In the temperature section, we use our Seek thermal imaging camera to capture the surface temperatures of major components on the board. I look at the VRM and then all other things that light up the screen. If there is something to worry about, then I will state it. Otherwise, I will just show the hotter running parts of the board for fun. Unless some component is over 80-90C, then there isn't anything to worry about.
All systems will act differently, so I will look for commonalities, such as how far from the VRM the heat spreads through the PCB and the difference in temperature between the front side and back side of the PCB. Keep in mind, the majority of the heat from the VRM goes into the PCB as it is a giant soldered on copper heat sink. A larger difference in temperature between the back and front of the PCB points towards a more effective heat sink.
Thermal Testing at Stock Speeds:
The image on the left is always at idle, and the image on the right is at load. During ALL TESTS, fans to the right of the motherboard from the (Corsair H110i) radiator are left on automatic mode (ramps with internal block temperature). Additionally, a 120mm fan is situated right above the VRM, and it blows down at a medium rate (very quiet). Thermal Images are taken at loop 15 of Intel Burn Test
Full frontal.
Up-close of the front of the VRM.
Up-close of the back of the VRM.
The Z390 Phantom Gaming 9 has excellent VRM temperatures. Anything under 60C is great, 60-80C is acceptable, and anything above 80C is a bit worrisome (if at stock).
What's Hot, What's Not & Final Thoughts
What's Hot
Tons of features: The Phantom Gaming 9 has a serious number of features, including all platform features and those expanded upon by hubs. ASRock added in an extra SATA controller for two more ports, a hub so there are two internal USB 3.0 headers, and that's on top of the four NICs the motherboard has.
Networking: Many people probably will want multi-GBit networking, but might not want to pay the premium for one of the Aquantia NICs, and for those people the Realtek 2.5G Gaming NIC might be the perfect match. You also get Intel Gbit LAN and WIFI as a backup.
Solid VRM: ASRock's VRM on this motherboard has been upgraded from the Z370 Taichi through the use of Texas Instruments NexFETs over those other lower speced units from Sinopower or Fairchild. We see some of these Sinopower MOSFETs used in the memory VRM, but that's fine. The VRM heat sink seems to do a solid job as per VRM thermal testing.
What's Not
None: I couldn't find too many problems with the motherboard.
Final Thoughts
In the past, the Professional Gaming i9 series was the top of the line motherboard ASRock had to offer. However, ASRock must have realized that most gamers were buying Taichi's instead and decided to switch the roles of the Gaming i9 while re-branding it to not confuse buyers.
We are here to say that ASRock's offering is pretty solid, and offers better LAN than the Taichi. Overall, the product is a great value, and if you are in the market for a solid motherboard, you should give it a look, especially if you don't want to dish out a lot for an Aquantia NIC, but still want multi-Gbit LAN.
| | |
| --- | --- |
| Performance | 92% |
| Quality | 94% |
| Features | 95% |
| Value | 89% |
| Overall | 93% |
The Bottom Line
The Z390 Phantom Gaming 9 is a top notch motherboard with an excellent feature-set at a reasonable price.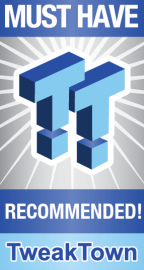 ASRock Z390 Phantom Gaming 9
Today
Yesterday
7 days ago
30 days ago

-

-

-

* Prices last scanned on 7/30/2021 at 3:43 pm CDT - prices may not be accurate, click links above for the latest price. We may earn an affiliate commission.