Secretlab TITAN NAPA: the most luxurious gaming chair yet
Secretlab makes you feel like the CEO of your own billion-dollar business with their luxurious TITAN NAPA gaming chair.

Published
6 minute read time
Introduction
Secretlab has been a company that has succeeded each gaming chair release with something better, and as always I'm left here wondering 'how the hell are they going to up themselves next time', and then the new TITAN NAPA lands at my front door.
The company's new TITAN NAPA gaming chair takes luxury chairs to the next level, with the TITAN NAPA being Secretlab's most luxurious chair yet. The company has used the same premium NAPA leather that is found on high-end brand name bags and luxury car seats.
Secretlab is using a specific cut of calf leather that is beautifully soft (you really need to touch it yourself), smooth, and durable. We're looking at the same ergonomic features of the previous TITAN, but the new TITAN NAPA receives a fresh paint of luxury and in Secretlab's words, sophistication.
Secretlab sells the TITAN NAPA in select markets for $799 during its launch, with 20% off for the launch bringing it down from its normal pricing of $999. If you don't have $799 or $999 at the time of wanting to buy the TITAN NAPA, Secretlab works with Affirm to sell you the chair for easy monthly payments of $71.
TITAN NAPA: Dat NAPA Leather, Yo
Above & Beyond Comfort and Style
Secretlab have always been at the top of the gaming chair market, but with the introduction of this beautiful new NAPA leather, something that the company said is a "highly sought after and used in luxury automotive and boutique bags".
The new TITAN NAPA gaming chair can handle tall gamers at up to 175-200cm (5.7-6.5 inches) while it can handle anywhere up to 130kg (286lbs). The leather that Secretlab has used is exactly how they describe it; "exceptionally cool to the touch and breathable".
With the fabric trim next to the super-soft leather, Secretlab have crafted one of the most amazingly detailed and stylish gaming chairs I've ever seen.
Secretlab has built-in and adjustable lumbar support on the TITAN NAPA.
TITAN NAPA 2018 Upgrades: Style & Comfort
Feature Upgrades
Secretlab gaming chairs have always been inspired by car racing seats with the new TITAN NAPA the epitome of Secretlab's eye for design and comfort. The company says that their chairs are designed to "confirm to the human body shape in order to provide advanced lateral support and weight distribution. We apply the same concept to accommodate long hours of usage in front of the computer".
The higher-end TITAN gaming chairs have a thicker layer of cold-cure foam that provides the ultimate in cushioning and support, where Secretlab can handle up to 130kg on the TITAN NAPA, all while being uber-comfortable.
Secretlab has made some tweaks to the armrests that really do provide a better experience, with a slight concave down its length that feels better on the arm. They're beyond adjustable as well, where you can move the armrest left, right, angled left, angled right, front, backwards, up, down. Awesome.
Even the mirror finish to the button on the side is a really, really slick touch.
Want to lay down on your new Secretlab TITAN NAPA? Sure. The company has a full-length backrest recline that lets you even lay down in the chair. Secretlab even says it's the perfect way to take a nap, or watch some videos laying down. The TITAN NAPA backrest is taller and wider, so even taller gamers can still lay down fully on the chair.
Secretlab Napa leather seating surface and precisely cut cold-cure foam
New four-directional soft PU-coated armrest-now wider with improved surface material for more comfort
Upgraded Class 4 hydraulic piston to suit greater height range
Integrated lumbar adjustment system

Adjustbale full-length backrest recline

Multi-functional tilt mechanism

Sturdy 70cm diameter aluminium base with XL PU casters

Free velour head pillow included
Detailed Look
There's a lot going on with the Secretlab TITAN NAPA.
Secretlab makes a flamin' hot looking chair, with exquisite styling and trims. The company touts you'll feel like a CEO in your own chair and you know what? I freaking do feel like a boss in the TITAN NAPA. It doesn't just look great, it feels great - the entire experience from top to bottom is perfect.
Even from the back the TITAN NAPA makes a big statement, with Secretlab branding donning the top of the chair.
See what I mean about the style? This is the most detailed and premium gaming chair ever.
The bottom of the chair that handles all of the pressure, with various levers to adjust the height and angle of the chair.
logo at the top
We have 5 wheels that were gliding across my floor smoothly.
Look Ma, I'm gaming while laying down!
The detail on TITAN NAPA is in everything, right down to the buttons on the armrest.
The built-in lumbar support is super handy, with an easy adjustment made on the side of the TITAN NAPA.
Butt, What Is It Like To Sit On?
Butt, What Is It Like To Sit On
I used the Secretlab TITAN NAPA for over a week for the purposes of this review, so we're talking around 70-80 hours of sitting which is a good amount of time. TITAN NAPA is comfortable, even after a couple of hours at a time, but it's missing what I feel is something Secretlab missed: the amazing memory foam back pillow from their OMEGA 2018 gaming chair.
In its place, Secretlab has infused adjustable lumbar support into the TITAN NAPA, right into the backrest of the chair itself. This means you get personal adjustment of your liking of lumbar support, without needing the cushion. I liked the cushion, but the longer I spend tweaking the lumbar support, the more I like it.
When it came to gaming, I was reviewing the huge 32-inch 2560x1440 144Hz LCD from AOC in the form of their great AG322AXQ display, so I needed to get some fluid Overwatch gameplay in.
I spent 10-20 hours playing Overwatch in the Secretlab TITAN NAPA and it was uber comfortable, to the point where I wasn't even thinking about sitting and it felt like I was totally relaxed while gaming. In fact, I remember my trigger finger and fore arm hurting after hours of Overwatch (I broke my wrist a few years ago) versus thinking about my butt, or my back.
TITAN NAPA is glorious.
I tried laying flatter on the chair and chilling out to a few videos, something that is great on the TITAN NAPA, especially with the adjustable lumbar support. You don't want to have your back arched when you're laying down, so you can just make your adjustments to the lumbar support and enjoy an increased comfort level... when laying down.
What's Hot, What's Not & Final Thoughts
What's Hot
Ultimate Comfort & Style - Secretlab has created one of the most stylish gaming chairs I've ever seen, while comfort levels are at an expected high for the company. Secretlab is going to have to take gaming chairs to a totally new level with their 2019 successors, but it excites me to see where the company will take gaming chairs next if the TITAN NAPA is this good.
Feel Like Your Own CEO - I seriously felt like a boss in the TITAN NAPA the entire time. Everyone that saw the chair instantly gushed over it, and secretly... so did I every time I saw it.
Packaging & Instructions - Secretlab makes getting their chairs from in the box and made and ready for you to sit down better than everyone else in the industry. Their big instruction 'pad' that is in the box is incredibly detailed, making the TITAN NAPA easy to build and quicker.
Hours of Use: After nearly 100 hours in post-review sitting 'reviewing' the chair, I loved it. I love the Secretlab TITAN NAPA, and I truly don't know how I'll go to another chair. I say that with every premium chair, but there's always these little touches that are done that push it into a slightly higher regard.
What's Not
There's nothing glaringly wrong with the TITAN NAPA, as the only 'criticism' that I have is before I reviewed this chair I was reviewing their new OMEGA 2018 gaming chair that came with the memory foam lumbar pillow.
Secretlab's flagship TITAN NAPA has built-in lumbar support so there's no need for the pillow, but I do miss it. I would rather have the pillow so I can move it up and down my back as I need comfort in a different area, as I'm working 10-15 hours per day that position changes constantly.
But, the built-in lumbar support is what is included in the chair so I can't give negative points for Secretlab not including something that I personally miss from the chair, versus something physically wrong or out of place on TITAN NAPA. It's an amazingly perfect chair.
Final Thoughts
Secretlab has done it again, making a chair that is the cherry on top of all gaming chairs with the new TITAN NAPA ticking every box and then creating new boxes I didn't think needed to be ticked, and then ticking those too. I don't know how they do it, but the gods of Secretlab must just sit around all day and all night on millions of chairs to pick out every fiber and every material individually.
After that, the team must go to extreme lengths to design it and make it look as good as it feels, and they kill it there too. The design team has hit a new high with TITAN NAPA, because we don't want CEOs sitting around in $99 office chairs that don't make them look like a boss now, do we?
Secretlab is going to have a very tough timing one-upping the TITAN NAPA, so you can rest assured that plonking down the near-$1000 for the chair is going to have you sitting in comfort for years to come. With two years of warranty, you're covered for a long time too.
The gaming chair market has been redefined again, with the ultimate in gaming chair experiences now sitting in Secretlab's hands with the TITAN NAPA.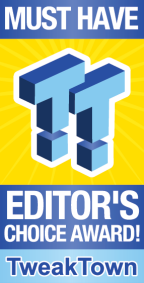 | | |
| --- | --- |
| Comfort | 95% |
| Quality (design, build quality, etc) | 100% |
| General Features (armrests, adjustments, etc) | 100% |
| Ease of Setup | 100% |
The Bottom Line: Secretlab's new TITAN NAPA is the ultimate gaming chair. Nothing comes close. It's a tour de force of style, comfort, and it oozes it all. The only thing that would make it better is #likeaboss branding on the back - TITAN NAPA 2.0 perhaps?
PRICING: You can find products similar to this one for sale below.

United States: Find other tech and computer products like this over at Amazon.com

United Kingdom: Find other tech and computer products like this over at Amazon.co.uk

Australia: Find other tech and computer products like this over at Amazon.com.au

Canada: Find other tech and computer products like this over at Amazon.ca

Deutschland: Finde andere Technik- und Computerprodukte wie dieses auf Amazon.de
We openly invite the companies who provide us with review samples / who are mentioned or discussed to express their opinion. If any company representative wishes to respond, we will publish the response here. Please contact us if you wish to respond.