noblechairs EPIC Real Leather Gaming Chair Review
noblechairs blows us away with the most comfortable gaming chair we've ever used in its EPIC Real Leather Gaming Chair. Come and take a look.

Published Wed, Sep 7 2016 4:52 PM CDT
|
Updated Tue, Nov 3 2020 6:58 PM CST
Introduction & Availability & Price
I've reviewed a few gaming chairs now, but when noblechairs sent me over their EPIC Real Leather Gaming Chair, everything changed. As soon as it was assembled and I sat on it, everything in my life came to a stop, and I discovered that I had found the most comfortable gaming chair I've ever sat on.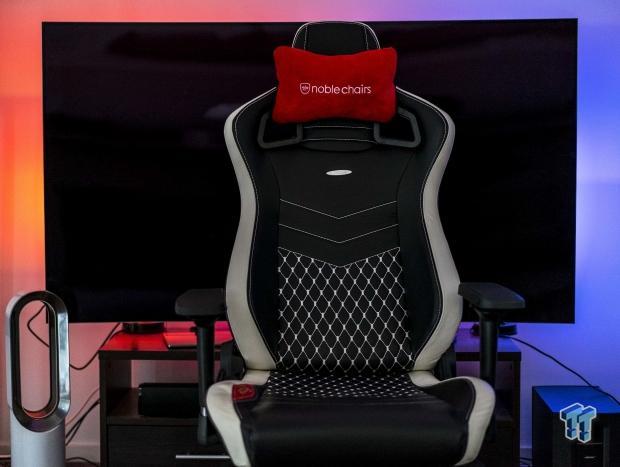 The company doesn't have the same mainstream brand awareness as DXRacer or AK Racing chairs, but noblechairs is a high-end, premium gaming chair company. They sent me over their expensive EPIC Real Leather Gaming Chair which sells for an RRP of 549.90 EUR... or $613 USD when converted.
There are no flamboyant capitals in the brand, with 'noblechairs' just that - all lower case, and all premium. The company is working with eSports giants SK Gaming, with the new noblechairs SK Gaming Edition, with all noblechairs' gaming chairs being designed in Germany.
noblechairs is the world's first real leather gaming chair company, with their website stating that they use "high precision production by industrial robots" and offer "discreet and classy branding via special logo applications." The company takes inspiration from luxury sports car interiors, which is something that's instantly apparent when a noblechairs gaming chair is in front of you - or under you, if you're sitting on it.
Where From & How Much?
You can buy the noblechairs EPIC Real Leather Gaming Chair from Overclockers.co.uk for £479.99, which at the time of the review converted to $643.
Taking a Look Around
Detailed Look
The EPIC Real Leather Gaming Chair that noblechairs sent me arrived in the black/white/red style, which I fell in love with. It looks awesome, feels and looks premium, and oozes style and comfort.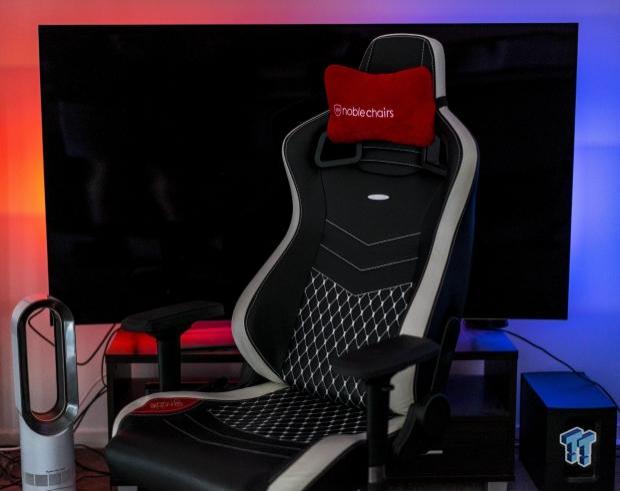 The white leather strip that runs up either side of the chair looks great, with red being used sparingly instead of copiously. The head rest pillow is unbelievably soft - so much so that I would point it out to my friends and family, saying they "had to try it, it's so soft!" - it really is ridiculously luscious.
On the seat itself, noblechairs has placed a debossed crown logo on the headrest, while there's an aluminum emblem with "relief lettering" on the backrest.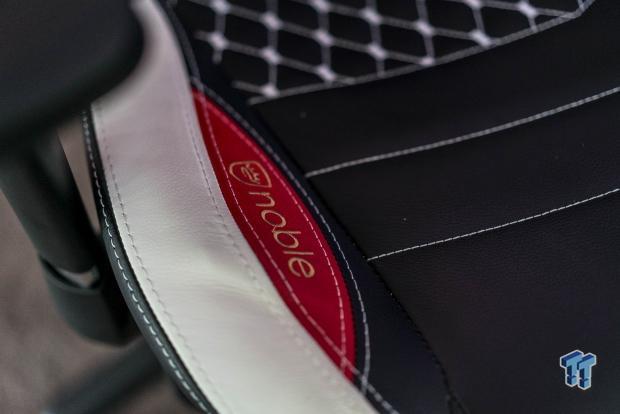 The right side of the chair itself features a red leather segment with golden logo embroidery which screams quality and prestige. It feels like the EPIC Real Leather Gaming Chair has been pulled out of a Ferrari or Lamborghini.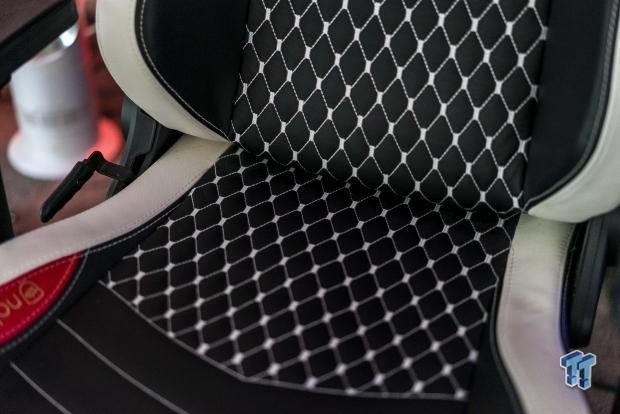 noblechairs goes into an incredible amount of detail with its EPIC Real Leather Gaming Chair, with the company explaining on its website that real leather is "the most premium material that can be chosen for seating furniture covering." And that "nothing possesses superior breathability than genuine leather and, next to its suburb quality, the material intrigues with an optically brilliant, even surface texture".
Whoever wrote this, needs a raise - but it's all true, and you'll feel it when you sit on the chair itself.
The company explains that the EPIC Real Leather Gaming Chair has "real leather is exceedingly durable, easy to clean in case of accidental smudging, UV-resistant, insensitive to moisture as well as aging and temperature resistant, and thus it stands unrivaled above all substitute materials regarding its properties." The rear of the backrest features a 100% vegan highest-grade PU imitation leather cover.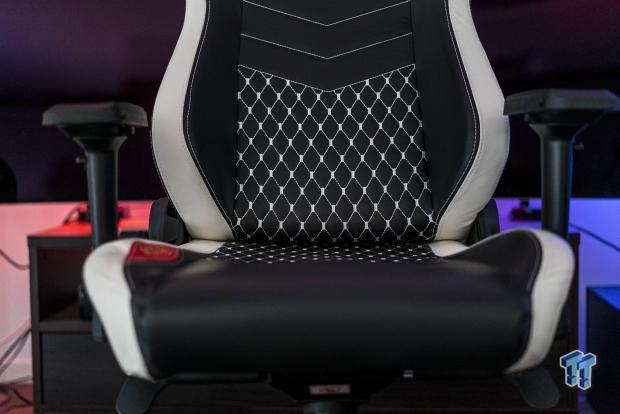 Similar as in sports cars, the leather used by noblechairs with its strength of 1.5 millimeters is at least 25% thicker and therefore considerably more durable compared to conventional gaming chairs.
Features:
Premium design

Precious real leather cover

Comfortable & breathable cold foam upholstery

4D armrests with soft cushioning

Safety class 4 gas lift

Advanced rocking mechanism up to 11°

60 millimeter casters for both soft and hard floors

2 pillows included (neck pillow + lumbar pillow)

Reinforced outer packaging
Material:
Steel (frame)

Aluminium (five-star base, emblem)

Cold foam (upholstery)

Genuine leather (front & side-rail cover)

PU faux leather (back cover)

Nylon / Polyurethane (casters)

Polyurethane (armrests)
Butt, What's It Like to Sit On?
I spent three months with the noblechairs EPIC Real Leather Gaming Chair, and I think this is what makes my review feel much more authentic, just like the leather and the premium materials used on the chair itself. I can't sit on a chair for a week and write a review on how much I loved or hated it; you really need a few weeks minimum to get accustomed to the chair.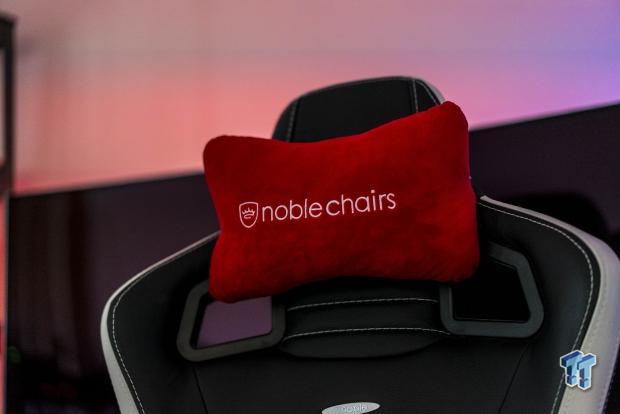 3-4 months with the noblechairs EPIC Real Leather Gaming Chair, and I can't go back to anything else. I can't use my DXRacer or AK Racing chairs; they just do not feel anywhere near the quality of comfort levels I have on noblechairs' killer gaming chair.
For the months of use, I was sitting at it writing content sometimes 12-15 hours a day, without any back pain or discomfort. Deep into the night gaming sessions were had, and the EPIC Real Leather Gaming Chair was there, by my side - and under me, keeping me comfortable.
The Gaming Chair Bar Has Been Raised
Sometimes I'd go back to another gaming chair in my office, just to re-appreciate what noblechairs has with its product, and I would come back and wonder how I could ever use another gaming chair. I don't think I could use another gaming chair and feel as comfortable, and I blame noblechairs for raising the bar so damn high.
Whenever I get a new gaming chair, I'll use it myself, but then I want my friends and family to sit down on it to give me some perspective. Every single person that graced the chair was impressed, as I'd lock eyes with them and be able to see that first impression as they sit on the chair and look back at me with the expression of "yep, this chair is insanely comfortable" - and they were right.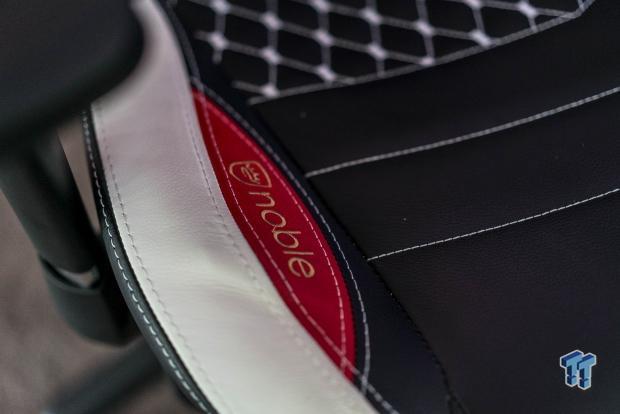 The problem is now that noblechairs has raised the bar so high, that I need to try out their other gaming chairs, but I fear that when I do, I won't be able to go back to other gaming chairs.
Sure, I'll be able to sit on other gaming chairs and enjoy them, but noblechairs has forced me to change my entire way of reviewing gaming chairs. I can't just slap it down in front of my desk and sit on it for a few days; I'm going to have to take a much deeper look at the price/quality/feel of the chair, and change my award system for gaming chairs.
Hat tip to noblechairs, for making the most premium, comfortable gaming chair I've ever tried. This really is an amazing feat, and I simply cannot say this enough. The problem is, you're going to have to take my word for it - as you can't experience a gaming chair without sitting on it. It's not like a graphics card or CPU where you can see benchmarks against what you've got and make your purchasing decision from that.
But, I can guarantee that you'll fall in love with the noblechairs EPIC Real Leather Gaming Chair. It sets entirely new standards for gaming chairs, from top to bottom - and for your bottom, too.
Comfort / Adjustment
All of the gaming chairs from noblechairs can be adjusted in many different ways, with the star base featuring a height-adjustable gas lift which also includes a rocking mechanism at the front edge of the chair. This means that multiple, and very comfortable positions can be had through the reclining function of the chair.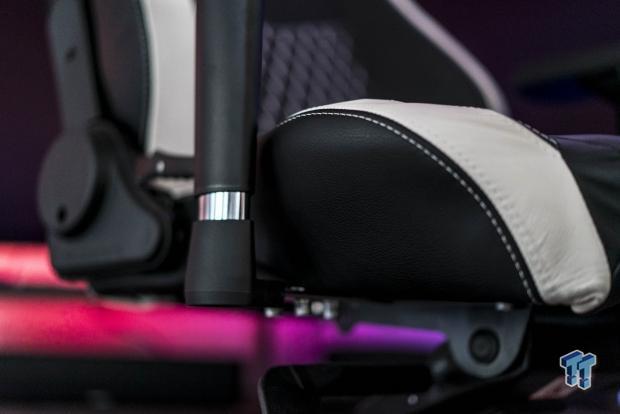 During some of my Overwatch marathons, I had the noblechairs EPIC Real Leather Gaming Chair reclined to its maximum, sitting at a nearly 45-degree angle under my desk. It was unbelievably comfortable for hours of gaming, and then tilting back to normal takes just a few seconds of adjustment under the chair.
Final Thoughts
I think the magic spell that the noblechairs EPIC Real Leather Gaming Chair put on me when I opened it out of the box is still in my system, and that's a good thing. It truly is a game-changing chair, oozing with quality, premium styling, and most of all - comfort.
noblechairs has used real leather that is easy to clean, it's UV-resistant, and is insensitive to moisture, as well as being aging and temperature resistant. The noblechairs EPIC Real Leather Gaming Chair really will test the elements and come out alive.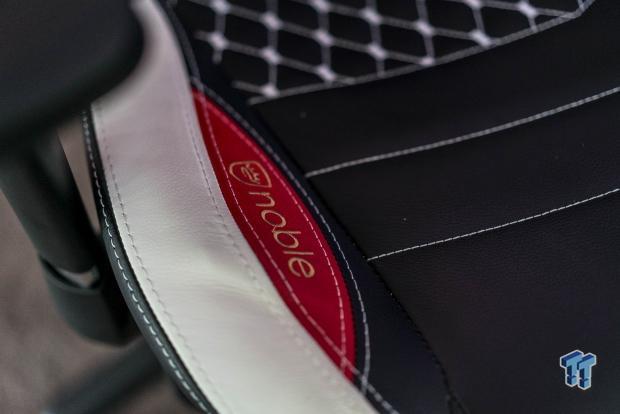 At the end of the day, if you had most other gaming chairs to choose from and you got to spend some time on all of them, you'll sit on the noblechairs EPIC Real Leather Gaming Chair and realize that it's one of the most comfortable gaming chairs on the market.
noblechairs has really raised the bar to impossible heights, which introduces a few problems. Firstly, how do they succeed the EPIC Real Leather Gaming Chair? It feels like a perfect gaming chair, so I'm excited to see where noblechairs goes with their next chair. Or other brands reading, come at me and offer your best!
Second, it means that the competition needs to go back to the drawing board and pull out some inspiration because noblechairs has come out of nowhere to kick some serious gaming chair ass.
If you spend hours in front of your computer working or gaming, the noblechairs EPIC Real Leather Gaming Chair is the best present you can buy for your butt. It comes in different colors with brown/beige, brown, black/white/red, and all black - there are color schemes for all.
noblechairs is as of now the king of gaming chairs, led by the amazingly comfortable and super stylish EPIC Real Leather Gaming Chair.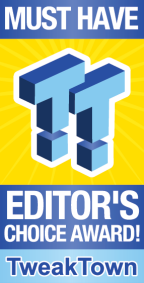 | | |
| --- | --- |
| Comfort (how it feels on your butt) | 99% |
| Quality (design, build quality, etc) | 99% |
| General Features (arm rests, adjustments) | 96% |
| Ease of Setup | 95% |
| Value for Money | 95% |
The Bottom Line: This is the one. This is the gaming chair your ass deserves. Your ass deserves no less than the noblechairs EPIC Real Leather Gaming Chair. It's a pricey chair, but the luxury is worth it. This is the new Ferrari of gaming chairs.
PRICING: You can find products similar to this one for sale below.

United States: Find other tech and computer products like this over at Amazon.com

United Kingdom: Find other tech and computer products like this over at Amazon.co.uk

Australia: Find other tech and computer products like this over at Amazon.com.au

Canada: Find other tech and computer products like this over at Amazon.ca

Deutschland: Finde andere Technik- und Computerprodukte wie dieses auf Amazon.de
We openly invite the companies who provide us with review samples / who are mentioned or discussed to express their opinion. If any company representative wishes to respond, we will publish the response here. Please contact us if you wish to respond.