ASUS ROG Maximus VIII Formula (Intel Z170) Motherboard Review
The ASUS ROG Maximus VIII Formula motherboard goes under the microscope. It offers solid RGB lighting and other solid features, but it will cost you.
Published Wed, Mar 2 2016 8:19 AM CST
|
Updated Tue, Nov 3 2020 6:58 PM CST
Rating:

93%
Manufacturer: ASUS
Introduction, Specifications, and Pricing
ASUS's Republic of Gamers (ROG) series of motherboards is ASUS's A-Team when it comes to launching new technologies and innovating upon older ones. Today, I look at a relative ROG Z170 latecomer, the Maximus VIII Formula, which has traditionally been targeted towards gamers. Sporting full-body ROG Armor, similar to that of the ASUS TUF series, the Maximus VIII Formula has distinctive aesthetics. What makes the Maximus VIII Formula unique are the numerous RGB LEDs embedded throughout the motherboard's shield and heat sinks, providing users the ability to customize the motherboard color scheme.
Since the Intel Z170 chipset packs in so many features, motherboard manufacturers have looked towards new ways of differentiating their products. RGB LEDs are a perfect addition, but if history has taught us anything, it is that many motherboard design teams rarely know what their users want when it comes to lighting. The Maximus VIII Formula aims to redefine motherboard lighting, giving users exactly what they want - total color customization.
Specifications
The ASUS Maximus VIII Formula has many high-end features including U.2, M.2, USB 3.1, 2x2 Wireless AC Wi-Fi with MU-MIMO, USB 3.0, CrossChill EK water block, SupremeFX 2015 audio, and even an RGB LED strip header just to name a few.
Pricing
The Maximus VIII Formula is available from many large retailers for roughly $399, making it one of the more expensive Z170 motherboards on the market.
Packaging and Maximus VIII Formula Overview
Packaging and Overview
The Maximus VIII Formula's box is very similar to that of the Maximus VIII Extreme. Packaging reveals that the motherboard and all the accessories are well protected from the elements.
There are plenty of accessories: 8x SATA 6Gb/s cables, SLI bridge, IO shield, 12-in-1 ROG cable-labels, Q-connector, ROG door hanger, CPU installation tool, ROG fan label, m.2 screws, 2T2R Wi-Fi antennas, 80cm RGB extension cable, and software DVD/user manuals.
The ASUS Maximus VIII Formula has seven fan header circled in red, and a fan extension header circled in blue. All fan headers are PWM or DC mode and can be configured in the UEFI or through Windows. ASUS's fan control is top notch, and you can choose which temperature sensors control which fans.
The sleek gray/black shield covers most of the Maximus VIII Formula, and some hints of silver are present, but they vanish when the motherboard is installed in a case. A strip of translucent plastic near the VRM, the area with "FORMULA" on the center of the motherboard, and the ROG logo on the PCH are all lit by RGB LEDs, and the effect is quite magnificent.
I was surprised to find that ASUS provides a metal back shield like they did on their TUF series motherboards. The backside shield helps strengthen the PCB and cools the back of the CPU VRM with some heat pads.
The IO panel on the Maximus VIII Formula carries six USB 3.0 ports, PS/2 keyboard/mouse, HDMI, DisplayPort, USB 3.1 Type-A, USB 3.1 Type-C, a 1Gbit NIC port, clear CMOS, BIOS flashback, two Wi-Fi antenna connectors, and S/PDIF with gold plated TOSLINK for audio output.
The PCI-E layout is quite simple. The first two gray PCI-E 16x slots are wired to the CPU and operate at 16x/0x or 8x/8x for SLI/CrossFireX. The last PCI-E 16x slot is hard wired 4x to the PCH and shared bandwidth with SATA ports 5/6. All the PCI-E 1x slots are PCI-E 2.0 and get their bandwidth from an ASMedia PCI-E bridge.
The U.2, M.2, and SATAExpress1 connectors all share bandwidth, priority is given to the M.2 slot so you might need to configure the BIOS if you are going to use the other connections. The two SATA6Gb/s ports that are part of a darker colored connector come from an ASMedia controller while the remaining gray ones originate from the PCH. I like what ASUS has done with the right angled USB 3.0 header. To install an M.2 drive, you must remove a single screw and then you just pop the cover, revealing the extra-long M.2 slot.
I was very happy to see a POST code display as well as power and reset buttons at the top of the motherboard.
ASUS also provides a MemOK button, a second USB 3.0 internal header, and many other headers at the bottom of the motherboard. The most interesting of which is an RGB LED strip header. Users can control this header and the rest of the RGBs through software in Windows.
ASUS provided a CableMod premium LED lighting strip, and it works very well with the header. I do not think that the retail package comes with the LED strip; it was provided so that reviewers can test the feature.
I did remove the shield from the motherboard.
The heat sink on the VRM is no joke, and the PCH LED is revealed when everything is removed. The back of the PCB is quite bare, and I was very surprised to find that the audio divide is not illuminated.
The VRM heat sink is no joke. At close to $400, the Maximus VIII Formula is an expensive motherboard, but I would think some of that cost has gone into collaboration with EKWB. The VRM block isn't your typical motherboard manufacturer VRM water block with a hollowed out heat pipe. Instead, there are microchannels, o-rings, and proper fittings. Even if you don't put water in there, it will still cool the VRM quite well.
ASUS Maximus VIII Formula Circuit Analysis
Circuit Analysis
I think all motherboards are more interesting when their heat sinks come off.
This VRM is made up of high-quality components. ASUS is using their micro-fine alloy inductors and their 10K gun-metal colored polymer capacitors. This VRM is in an 8+2 phase configuration and is controlled by a single PWM.
The single ASP1405, which is an unidentified International Rectifier PWM (most likely IR35201 or IR35203) provides 4+2 phases. The first four phases are doubled to eight phases by four IR3599 phase doublers. Those four doublers then feed the eight PWM lines to eight IR3535 MOSFET drivers. Each MOSFET driver controls a high-quality Texas Instruments CSD87350 NexFET, which produces high-quality output power. The NexFETs are power blocks; each has one high-side and one low-side MOSFET built-in, and they provide high efficiency at high switching frequencies, which is great for overclocking. The iGPU gets the remaining "+2" phases and utilizes two IR3535 and two more NexFETs.
The VCCSA gets power from a single phase VRM powered by an APW integrated PWM and some ON-Semi PowerPAKs. The VCCIO and DDR-VPP get power from two separate TPS51362 Texas Instruments 10A step-down integrated power converters. The memory VRM is controlled by an ASP1105 (unknown 2+ phase PWM) and is powered by two phases made up of unidentified MOSFETs. I have seen these MOSFETs before, and they do a fine job of powering the memory DIMMs.
ASUS Maximus VIII Formula Circuit Analysis Continued
Maximus VIII Formula Circuit Analysis Continued
The audio on the Maximus VIII Formula is one of the main selling points for gamers, and ASUS has done a nice job. The ALC1150 is being enhanced by an ESS Sabre ESS9023P DAC, a dedicated clock, Nichicon Gold series audio capacitors, Texas Instruments R45801 amplifier, a sense pre-amp, and an NEC relay for de-pop. Overall it is quite nice for integrated audio, and similar in quality to other very high-end offerings such as the audio on the Maximus VIII Extreme. ASUS also decided to utilize Intel's USB 3.1 controller, the DSL6540 along with two EtronTech USB 3.1 power delivery and Type-C switch chips (EJ179S and EJ179V).
ASUS provides an Intel i219v as the LAN PHY to compliment the integrated NIC in the PCH. They also use an IDT 6V41538NLG for enhancing BLCK overclocking abilities.
An ASMedia ASM1184e is used to expand a single PCI-E 3.0 lane into numerous PCI-E 2.0 lanes for the PCI-E 1x slots and the Wi-Fi/BT card. The ASMedia ASM1042A is used as a USB 3.0 hub for some of the backpanel USB 3.0 ports, and an ASMedia 1443K is used as a level shifter for the HDMI 1.4 port on the backpanel IO.
I believe that this ROG chip is used for RGB LED control of the LEDs in the shield, the PCH, and the RGB header. Other ROG chips are used for ASUS ROG specific features like the Macro key functionality. The four ASMedia ASM1480s are used for switching PCI-E bandwidth between the first and second full sized PCI-E 16x slots.
The TPU chip is most likely for expanding fan control and temperature monitoring. The BIOS ROM is a 128Mbit (16MB) Winbond part and can be replaced by the user if required. A nuvoTon NCT6793D is the SuperIO and provides basic functionality for fan control and the PS/2 port on the IO panel.
These remaining ASMedia 1480 are used to switch 32Gb/s of PCI-E 3.0 between the M.2, U.2, and SATAExpress1 slots and two HSIO SATA/PCI-E ports between SATA6G_56 and the third PCI-E 16x slot( electrically 4x PCI-E 3.0). Two extra SATA 6Gb/s ports are provided by an ASMedia ASM1061 controller. A chip labeled BIOS provides USB BIOS Flashback functionality, allowing for simple BIOS recovery.
BIOS and Software
BIOS
ASUS's Z170 UEFI is both easy to use and loaded with features. Everything you might want to do from changing your fan speed to tuning that last DRAM timing is easy to accomplish. You actually will have many more settings than you will probably ever need to change, but ASUS provides them all.
ASUS tucks away the most complicated settings into an OC Tweakers Paradise menu and provides many profiles for overclocking. A novice user can choose between multiple DRAM overclocking profiles for almost every single type of DDR4 currently on the market by the manufacturer of the DRAM IC and the configuration.
ASUS also provides very expansive fan control in the UEFI and Windows. Many users prefer to change fan settings in the UEFI so they won't need to install motherboard software in Windows, and on ASUS's Maximus VIII Formula, fan control is as good as it gets.
Software
ASUS's AURA software can be used to control the built-in RGBs and the header. The software provides a wide variety of color options as well as operation modes and allows you to sync the RGB header and the onboard RGBs if you so choose. ASUS's AI Suite is also provided as is DIP 5. You will find much more of ASUS's included software through the suite and on their site.
ASUS provides Sonic Studio II for its ROG motherboards. Keyboy II is also provided for customized macros, and RAMCACHE can be used to create a cache scratch disk from system memory. On the overclocking side, ASUS's TurboV Core does work with the Formula, MemTweakIt, and an ROG CPU-Z skin are available.
Test System Setup
Steven's Motherboard Test System Specifications
I was able to match the Maximus VIII Formula RGB LEDs to the same color as NVIDIA's GEFORCE GTX logo! It looks 10x better in person.
RGB LED strips are fun to play with, and, in this case, I am using the CaseMod's LED strip to give everything a red hue. It is very hard to correctly photography the effect of the LEDs. Granted, even at 27 years of age, I still find RGB LEDs fun to play with.
The new test bench is designed to test every aspect of the motherboard and IO. I have designed it so that the motherboard sits in a case and is cooled by fans always-on at a constant rate to keep the conditions similar in all tests. I have cut out part of the case behind the motherboard so I can get thermal images of the back of the PCB where the VRM heat spreads. System and CPU power measurements are now digitally logged.
I am also using a Netgear Nighthawk X4 AC2350 for our network (including wireless AC) tests. The latest M.2, SSD, and USB technologies are also being utilized to test the maximum potential of the motherboards that are tested.
Overclocking
Overclocking Results
CPU Overclocking
This test applies 1.4v VCore measured, and then I try to get the highest possible validation frequency. The Maximus VIII Formula does 5GHz just like most other motherboards.
On the Maximus VIII Formula, I was able to run 4.8GHz core, 4.2GHz cache, and DDR4 2666MHz as a stable overclock. It was easy to accomplish.
I measured the VCore manually at the output capacitor of the CPU VRM, I measured many different levels.
Compatible Memory Overclocking Kits
Test 1: 4x8GB (32GB) Corsair Vengeance LPX 2666MHz C16
The board was able to boot up on four of these sticks at XMP without issue.
Test 2: 4x4GB (16GB) Corsair Dominator Platinum 3200Mhz C16
This kit would not work with XMP, but did work when I manually set primary timings, multiplier, and voltages.
Test 3: 2x4GB (8GB) G.Skill Trident Z 3733MHz C17
ASUS officially supports up to DDR4 3733MHz, and the TridentX kit worked flawlessly, but you might need to increase VCCIO and VCCSA.
Test 4: 2x4GB (8GB) Corsair Vengeance LPX 4000MHz C19
I was very surprised when this memory kit worked on this motherboard. Up to now only a handful of motherboards were capable of running this kit, and the Maximus VIII Formula can add itself to the list.
CPU, Memory, and System Benchmarks
CINEBENCH 11.5
wPrime
AIDA64 AES and HASH
AIDA64 FPU
AIDA64 Memory
PCMark8 Home Test
3DMark: Cloud Gate
3DMark: Fire Strike
ASUS's Maximus VIII Formula is tuned for very high performance out of the box. Multi-core enhancement is present, and there seem to be other optimizations that boost out of the box performance. There are no performance pitfalls.
Some motherboard reviews put a lot of weight into motherboard CPU, memory, and GPU benchmarks, but for me CPU, memory, and GPU benchmarks on motherboards should be more about finding anomalies, and I do that at standard settings (4.5G in graphs).
System IO Benchmarks
CrystalDiskMark SATA6G:
CrystalDiskMark M.2:
CrystalDiskMark USB 3.0:
ixChariot Network Throughput:
The MAXIMUS VIII FORMULA has very good storage, USB, and network performance. Wireless AC is fast, especially compared to some other Wireless AC controllers I have seen.
Audio RMAA 5.5:
I disable all audio features, set the correct bitrates, and then test the audio with a loopback test.
Sound Judgment by Ear: Excellent, the Maximus VIII Formula's audio enhancements produce great audio. There are five ratings for audio: 1. Problems, 2. Okay, 3. Acceptable, 4. Very good, 5. Excellent
Thermal Imaging and Power Consumption
System power usage is measured at the AC/DC PSU (the Corsair AX1200i) which I have connected to another system to measure the test system, and as a backup, I have a wall meter to verify. The CPU power is measured through the 8-pin connector, which is hooked up to a hall effect IC, which measures current and puts out a voltage in proportion to the current. That voltage is logged by a National Instruments ADC, which logs the DC voltage level that I then convert into current.
Note on Thermal Images: In the temperature section, we use our Seek thermal imaging camera to capture the surface temperatures of major components on the board. I look at the VRM and then all other things that light up the screen. If there is something to worry about, then I will state it. Otherwise, I will just show the hotter running parts of the board for fun. Unless some component is over 80-90C, then there isn't anything to worry about.
All systems will act differently, so I will look for commonalities, such as how far from the VRM the heat spreads through the PCB and the difference in temperature between the front side and backside of the PCB. Keep in mind, the majority of the heat from the VRM goes into the PCB as it is a giant soldered on copper heat sink. A larger difference in temperature between the back and front of the PCB points towards a more effective heat sink.
Thermal Testing at Stock Speeds:
The image on the left is always at idle, and the image on the right is at load. During ALL TESTS, fans above the VRM that cool the CPU cooler's (Corsair H110i GT) radiator are turned on to high (12v).
Full frontal.
Up-close of the front of the VRM.
Up-close of the back of the VRM.
Thermal Testing at 4.5GHz Overclocked Speeds:
The image on the left is always at idle, and the image on the right is at load. During ALL TESTS, fans above the VRM that cool the CPU cooler's (Corsair H110i GT) radiator are turned on to high (12v).
Full frontal.
Up-close of the front of the VRM.
Up-close of the back of the VRM.
The VRM on the Maximus VIII Formula performs extremely well. That is not a surprise considering ASUS has used high efficiency integrated power blocks and has them cooled by a very beefy EK water blocks heat sink. The heat sink provides excellent temperatures, even when overclocked. Even without flowing water, temperatures are among the lowest I have seen on an Intel Z170-based motherboard.
Anything under 60C is great, 60-80C is acceptable, and anything above 80C is a bit worrisome (if at stock).
What's Hot, What's Not & Final Thoughts
Here are key points about the ASUS Maximus VIII Formula.
What's Hot
RGB LEDs Done Right: The Maximus VIII Formula is perfect for users who want to choose the color of their motherboard. With the RGB LEDs illuminating translucent plastic beneath the shield, ASUS helps avoid the glare from LEDs and does a decent job of diffusing and evenly spreading the light through some parts of the shield. The addition of the RGB header is also a nice move, and allows for independent control over both sets of LEDs is a nice touch. The Maximus VIII Formula's other aesthetics don't interfere with the LEDs, meaning you can finally choose the color scheme for your motherboard!
EK Waterblock on the VRM: The water block on this motherboard is no slouch. It's the real deal. Built specifically for the Maximus VIII Formula by EKWB, the VRM water block cools the VRM well even without water flowing through it.
High-Quality Audio: ASUS's audio implementation on the Maximus VIII Formula is top of the line. The ESS Sabre DAC, Texas Instruments amplifier, sense amp, and even the Nichicon capacitors greatly improve upon the Realtek ALC1150 found on most motherboards. Don't be afraid of the tick from the NEC relay, it's used to remove the popping sound that might occur through your speakers on startup.
Intel USB 3.1 and NIC: Intel's latest USB 3.1 controller and NIC are both top of the line parts. If you want the latest and greatest in connectivity, going with Intel controllers is a safe move.
MU-MIMO Wireless AC: ASUS provides their own 2x2 (867Mb/s) Wireless AC solution with Bluetooth. The MU-MIMO support allows for much better Wireless AC connectivity when dealing with multiple devices, but you need a router which supports the new technology.
What's Not
Pricey: The Maximus VIII Formula does offer unique features, but they will cost you. At $399, it is one of the most expensive Z170 motherboards, and you don't get a PEX8747 or external dongles or brackets.
Final Thoughts
ASUS's Maximus VIII Formula is perhaps one of the most versatile motherboards when it comes to modding. ASUS's design team hit the nail right on the head when it comes to delivering customizability to consumers. Users want to choose their motherboard color theme, and by using RGBs behind translucent plastic, ASUS has provided just that. The addition of the RGB LED header is a great extra that modders will appreciate since they can now sync up case and motherboard RGBs.
The Maximus VIII Formula isn't just about RGBs, it's also about gaming, offering a myriad of other features such as an EKWB VRM block, Wireless AC, and high-quality audio. However, all of this will cost you close to $400.
The Maximus VIII Formula is a heavily modified Maximus VIII Hero, armored up and ready to go into battle. As we all know, glamor isn't cheap, but the ability to choose your color theme is priceless.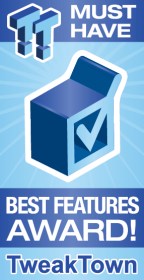 | | |
| --- | --- |
| Performance (including Overclocking) | 93% |
| Quality including Design and Build | 95% |
| General Features | 95% |
| Bundle and Packaging | 93% |
| Value for Money | 87% |
The Bottom Line: With a fully customizable color theme, the ASUS ROG Maximus VIII Formula is every modder's dream motherboard. It also comes with a host of other rather solid features, but it will cost you.
PRICING: You can find products similar to this one for sale below.

United States: Find other tech and computer products like this over at Amazon.com

United Kingdom: Find other tech and computer products like this over at Amazon.co.uk

Australia: Find other tech and computer products like this over at Amazon.com.au

Canada: Find other tech and computer products like this over at Amazon.ca

Deutschland: Finde andere Technik- und Computerprodukte wie dieses auf Amazon.de