Plantronics RIG FLEX LX Xbox One Gaming Headset Review
Vying for the spot as your next Xbox One gaming headset, this stereo option comes in a sleek package. Let's see if the audio stacks up.
Published
6 minute read time
TweakTown's Rating: 83%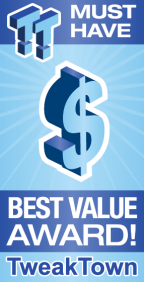 The Bottom Line
While priced extremely well and brilliant with casual titles, the turned up bass of the Plantronics RIG FLEX LX will annoy some users and the lack of accessories is a bit of a pain.
Introduction
Plantronics has released numerous headsets in its RIG line recently. Following the initial release of the standard RIG headset, we've seen the recent launch of a fully-modular RIG 500 series, and products such as this RIG Flex LX, designed for Xbox One use.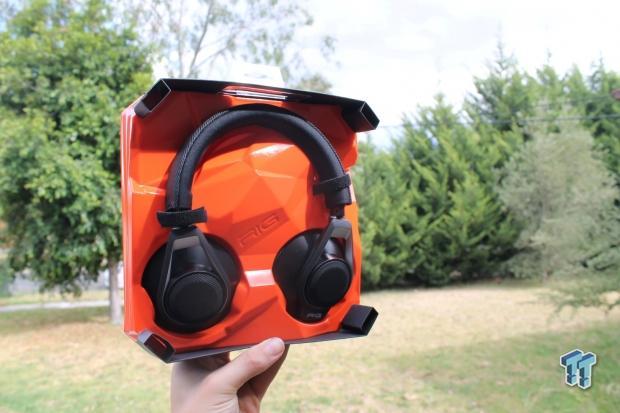 While the Flex LX isn't modular like some of its siblings, it still claims to offer a well-rounded console package, giving users all the tools they'll need to tackle online and LAN tournaments or casual play alike.
The RIG series has received some great reviews across the board in recent times, read on to find out if this new product keeps up with the rest as I outline my testing process and results.
Specifications
Packing industry-standard 40mm drivers that push out a response of 20Hz - 20KHz, the RIG Flex LX is thrown straight into the middle ground of gaming headset specifications. What is a little annoying is that the information stops there, with the packaging and website both not giving us any other driver specifications to talk about.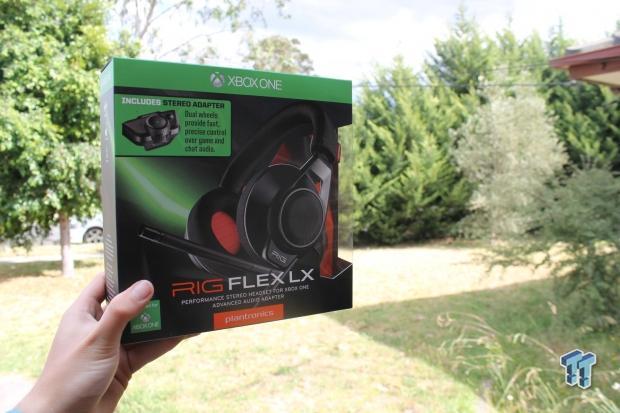 The microphone contains a unidirectional pickup and is rated at a frequency response of 100Hz - 10KHz, once again placing this product around the middle ground of gaming headset competitors.
The included Xbox One adapter is how you control all the goodies, offering volume adjustments, microphone mute, three equalizer options, phone input (for voice chat through phone calls while playing), and a VOIP-to-Game volume adjustment fader.
This product connects to the adapter, a PC or Mac through a single 3.5mm 3-ringed connection, connected via a 1.3m cable to the microphone. The microphone then plugs into the headset through a 3.5mm plug - an interesting design, meaning that you can't use the headset without the microphone attached.
As stated above, this headset also works with PC and Mac devices, either through the single 3.5mm 3-ring plug or a supplied Y splitter into two 2-ring 3.5mm plugs, one for microphone and one for sound.
Pricing & Availability
Available for purchase from Best Buy for $79.99 including free shipping, this product comes well within the gaming headset category, offering a similar pricing to the Plantronics RIG 500 base model modular headset.
Other comparisons include the Tt eSPORTS Cronos AD, Kingston HyperX Cloud, and Logitech G35 7.1. While the Flex LX offers 3.5mm-connected 2.0 stereo sound, it does come packaged with an Xbox One adapter for the controller.
What's in the box?
Once you've ruined the packaging trying to get the Xbox One adapter out (seriously, it's impossible without brute force), you'll end up being fairly disappointed with the overall package inclusions.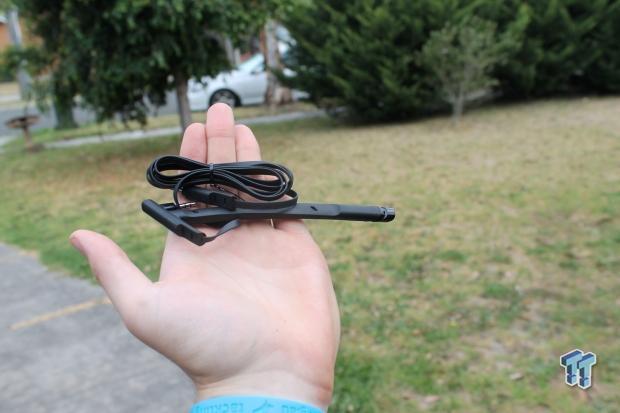 The headset is priced quite well, ranking square in the middle of gaming headsets. While this low pricing still manages to squeeze an Xbox adapter, the buck stops here, as there is a severe lack of optional extras thrown in.
For a similar price, in the form of a HyperX Cloud Core, you're given a carry pouch, detachable ear cups (with new ones purchasable from the company direct), a fully detachable microphone, an aircraft adapter and more, with the Flex LX failing in comparison.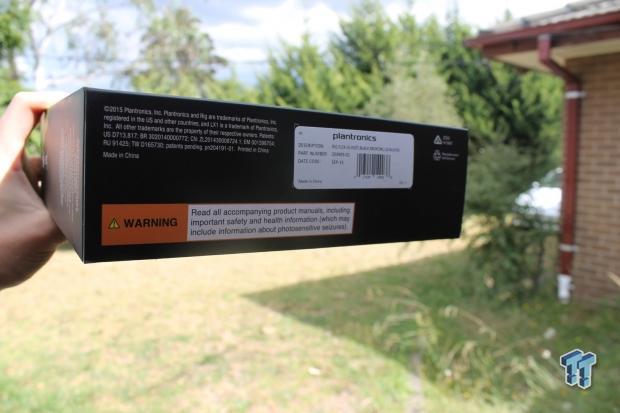 It's quite annoying that we've got a detachable cable, Xbox adapter, Y-splitter, and not even a carry case to pack this all in. Plantronics is closely partnered with the world's biggest eSports event company, ESL, yet they don't provide and easy way to take this product to events.
Let's dig deeper
This stereo headset offers some of the best cloth earcups I've encountered to date, matching the plush comfort of the Corsair Void RGB 7.1, while also giving you a brilliant circular earcup design. Many competitors are going for variations on a circular earcup these days, often trying to match the shape of your ear but slightly missing the mark most of the time.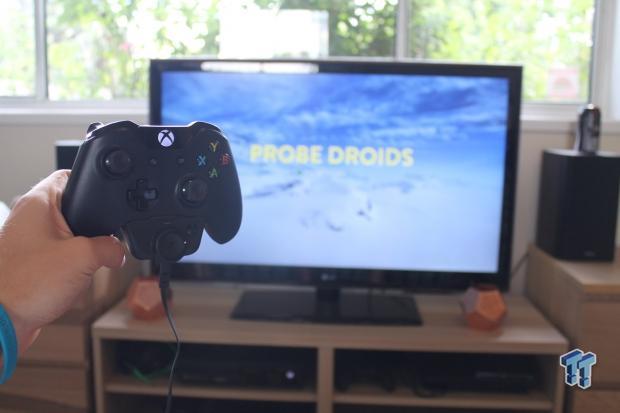 The headset isn't too heavy but does have a bit of sturdiness to it, with the inner lining of the earcups being another winner, providing a soft cloth padding. This is important for people with bigger ears, as their ears will often scrape on the plastic driver covering, becoming quite uncomfortable. Plantronics has addressed this by covering the harsh and hard plastic with a soft cloth. The earcups are a little smaller than some others, so those with quite long ears may have slight issues.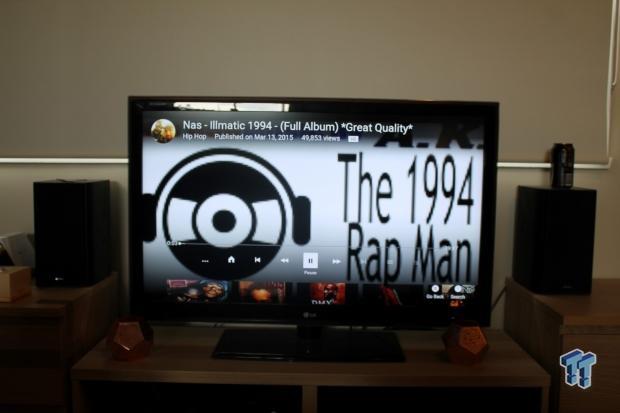 The headset as a whole feels sturdy, but I'm a bit worried about no aluminum frame being mentioned in the packaging or seen to the naked eye. The connection from headband to earcup is plastic, and this could cause concern for long-term construction integrity.
The headband is quite soft and made of cloth material that seems to mimic a wetsuit feel. It's stitched very well, and the microphone seems sturdy too, making for an all-around, fairly well-built headset. What I also liked is that although the earcups are round, they're not gigantic as headsets like the G.Skill SV910 and SV710, meaning this product is kept lighter and easier to transport.
Star Wars: Battlefront is here!
Moving into Xbox One reviews, I've ditched the normal Dota 2 and random single player game analysis, opting for the latest EA AAA release of Star Wars: Battlefront. This game has some amazing sound design that, with a decent headset, will leave your jaw on the floor every time.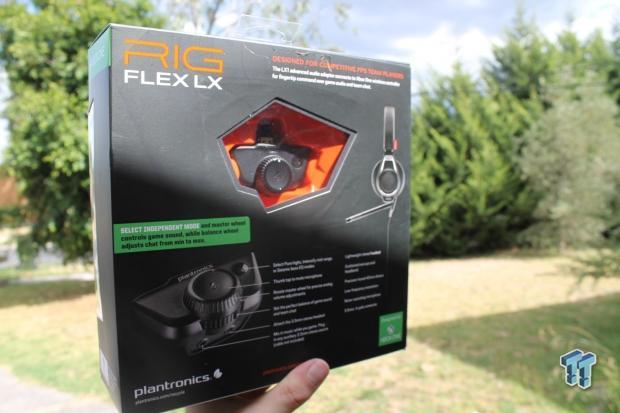 The easy way to explain this headset to a possible buyer is if you like bass, this is for you. The bass is rumbly, it's punchy, and it makes games like Star Wars sound brilliant. This kind of design is quite common for console headsets, opting to tune up the bass to give somewhat of a fake premium experience. What Plantronics has done well here is that the bass doesn't distort, it doesn't rattle the headset frame, and it isn't pushing the drivers too hard.
The bass is going to be overpowering for anyone looking into competitive gameplay (especially on PC in titles such as CSGO), but for other casual Xbox One, PC and Mac gamers, it's going to perform quite well. The bass suited the casual-based gameplay of Star Wars: Battlefront quite well, meaning every AT-AT step and thermal imploder mimicked a cinema experience.
The different equalizer settings are easy to move through and worked quite well; it's best that you tinker with these until you find something you like. I'm never a fan of playing around with settings every time I open a new title, so I was pleased that one of the EQ settings functioned quite well for most of my testing purposes.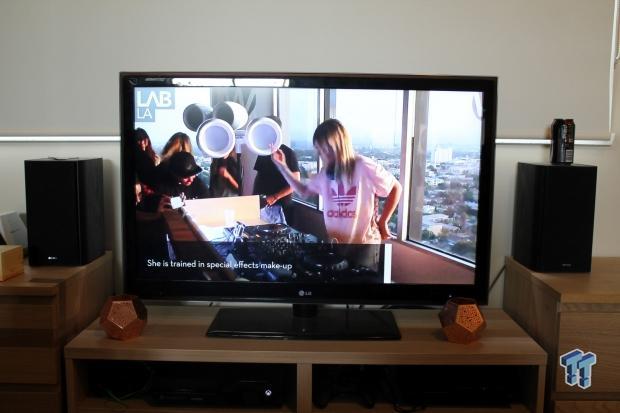 Moving to the music side of things, the extra bass became a little more of an unwanted inclusion. I'm a fan of deep bass and crisp highs, especially given that I'm going through a spree of rap and trap at the moment, meaning that overpowered bass is going to wash out the lyrics.
The bass was a little overpowering in all hard hitting tracks, meaning I wasn't able to hear all of the little hidden background noises that is best experienced with a dialled-in headset. In saying that, this product is sub-$100 with an adapter and performs great for a headset of this price range.
Some of the music I tested this product with included:
What's Hot
The feel: These are some seriously soft cloth earcups.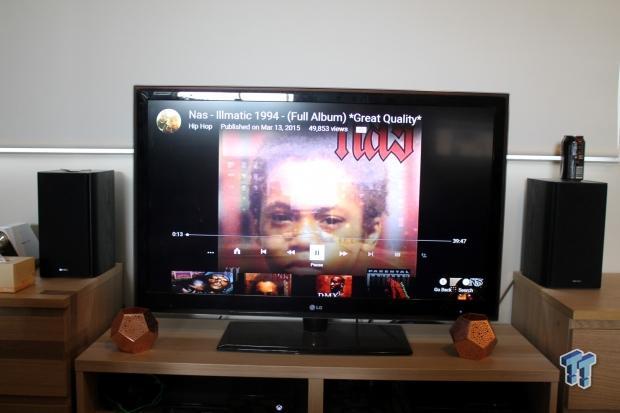 Comfort in the long-run: The soft headband, earcups, and balanced weight mean that it's not going to annoy you in long gaming sessions.
Bass!: The bass is turned up and works brilliantly for games like Star Wars: Battlefront.
What's Not
Bass!: A positive and negative point, the bass overpowers punchy music and will annoy competitive FPS players. It's a headset for the movie lovers, casual gamers, and bass fanatics alike.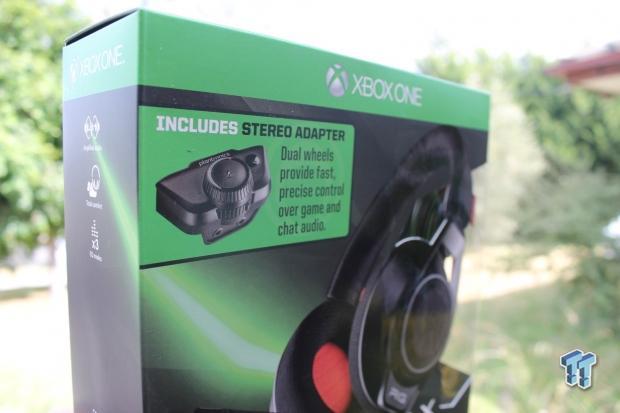 Accessories, or a lack of: Where are they? This headset breaks down into three parts, and there's no way to keep them (plus the Y Splitter) together easily while in transit or storage. Disappointing.
Final Thoughts
Offering a great price range, the Plantronics RIG Flex LX is let down by overpowering bass and a severe lack of accessories. Closely partnered with the massive eSports event company, ESL, and while providing an adapter, detachable cable, and Y-Splitter, it's a bit weird that Plantronics doesn't even give you a carry pouch to hold it all in.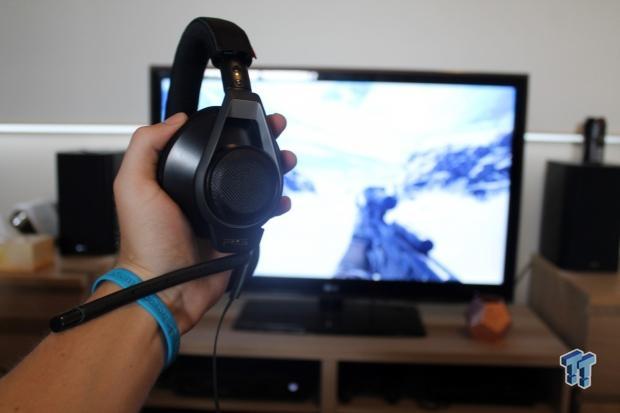 The extra bass is brilliant for bass-heavy casual games like Battlefront, and it's great if you're into something like dubstep, but, in the end, the bass will likely annoy those who like crisp tunes and competitive FPS gaming, drowning out some important sounds.
Overall this headset offers a relatively well-rounded product within a brilliant price range. If the bass could be turned down a notch, it would certainly line itself up for an Editor's Choice Award, but at this stage, it is going to have to settle with a Value Award - still not too bad though, right?
Chris' Test System Specifications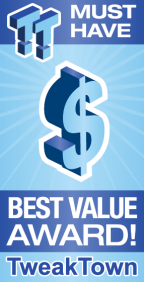 | | |
| --- | --- |
| Performance | 77% |
| Quality including Design and Build | 85% |
| General Features | 90% |
| Bundle and Packaging | 70% |
| Value for Money | 95% |
The Bottom Line: While priced extremely well and brilliant with casual titles, the turned up bass of the Plantronics RIG FLEX LX will annoy some users and the lack of accessories is a bit of a pain.
PRICING: You can find products similar to this one for sale below.

United States: Find other tech and computer products like this over at Amazon.com

United Kingdom: Find other tech and computer products like this over at Amazon.co.uk

Australia: Find other tech and computer products like this over at Amazon.com.au

Canada: Find other tech and computer products like this over at Amazon.ca

Deutschland: Finde andere Technik- und Computerprodukte wie dieses auf Amazon.de
We openly invite the companies who provide us with review samples / who are mentioned or discussed to express their opinion. If any company representative wishes to respond, we will publish the response here. Please contact us if you wish to respond.