Plantronics RIG 500 Modular Headset Review
The base model in Plantronics' new modular headset series is here. Let's see if the specifications stack up to the cool design.
Published
|
Updated Tue, Nov 3 2020 6:58 PM CST
7 minute read time
TweakTown's Rating: 74%
The Bottom Line
Plantronics' RIG 500 headset offers a brilliant idea and functions well mechanically, however, the severe lack of accessories and washy bass let down the overall product.
Introduction
Plantronics has now released its fully-modular series of headsets, something we discussed a while back when we went to check them out in person at a media event.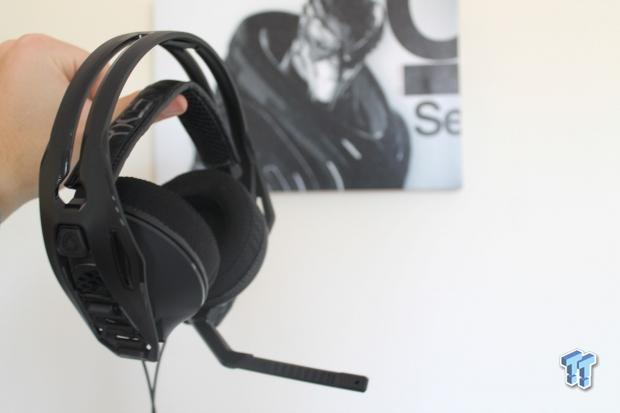 Interestingly, Plantronics has decided to keep this within the RIG range, possibly conflicting and confusing consumers as there are a few other headsets within the RIG range that aren't designed for PC primarily or are modular themselves.
This review will be centred around the base-model RIG 500, with reviews on the top-tier RIG 500 HD and Xbox One RIG Flex LX to come in later weeks. In addition to these, I'll be looking at other RIG headsets in the future, designed with fully modular capabilities meaning that users can upgrade or chop and change parts of their headsets as they see fit.
Specifications
Being fully modular in design, the RIG is extremely fluid in use. The 500 that we've got here comes as a complete base package, offering up the lower-end of the spectrum in regards to specifications and extras. Plantronics explained to us that you can buy upgrade packs direct from the company and slap on better components when needed – think similar to your PC or car.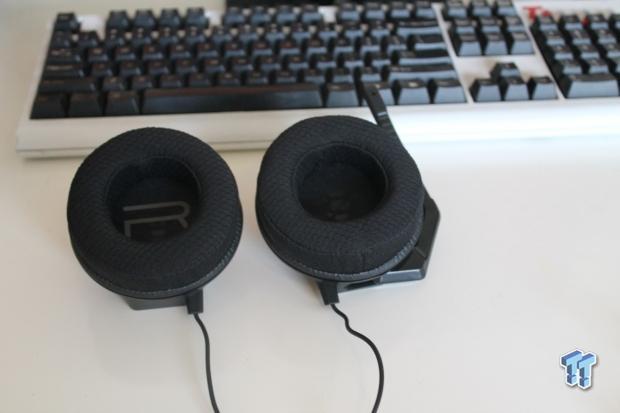 The RIG 500 comes packed with dynamic 40mm drivers, pushing out a basic gaming-grade headset frequency response of 20Hz – 20kHz. The impedance ranks in at 32 ohms, with the 500 offering a sensitivity of 111dB SPL. It is also worth mentioning that this headset functions as a 2.0-channel product, with other RIGs offering different styles of sound.
Designed for use with any PC, the connection comes through a single 3-ringed 3.5mm connection or an included single 3-ring (mic and sound) to dual 2-ringed connection cable for separate microphone and sound. Weighing in at a tiny 200g, this super light headset further offers a uni-directional microphone pickup, containing a frequency response of 100Hz – 10kHz, and a sensitivity of -45dBV.Pa.
The earcups themselves are over-ear by design and Plantronics has labelled them as 'isolating', meaning that they are likely to be closed-ear. Also, the frame with this particular product isn't metal as we're coming to expect these days. Instead, Plantronics has opted an extremely flexible, bendable plastic frame, cloth earcups and a cloth expanding-bridge style headband.
Pricing & Availability
Available for $67.48 with free shipping from Amazon, the RIG 500 comes in at the lower-end of the gaming headset category, a basket often sitting between $60 - $140, with exceptions sometimes being made.
This price point places it at a similar level to the Kingston HyperX Cloud Core, Tt eSPORTS Cronos AD, Sound BlasterX H3 and the Logitech G35 7.1-channel headset. While it's obvious that Plantronics will be trying to recoup some of its money for tooling and design in this model, here's hoping that the low price point of its base headset doesn't sacrifice sound quality.
What's in the box?
Due to the headset being modular, you can almost view everything as an accessory in its own right. Nearly all parts of this headset are detachable, making for an extremely lightweight and upgradeable package that's easy to break down and transport.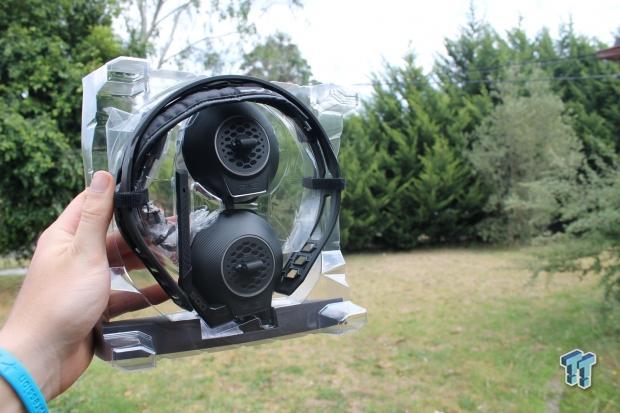 Included in the package is the headset frame, the self-adjusting (expanding bridge) headband, the 'isolating earcups' and a dual-jack PC adapter, turning the single 3-ringed 3.5mm connection (mic and sound) into two 2-ringed 3.5mm connections for microphone and sound respectively.
Besides a bunch of user manuals and a cool ESL Sticker, that's about all you're going to get here. Above I did say that Plantronics will be using some of the cost of this headset to pay off the lengthy design process, worrying me about sound quality, but it seems I've found the first issue – where are all the accessories at?
Being the base model and an upgradeable headset, I wouldn't necessarily expect to see extra headbands, earcups and frames with this product, but seeing as this whole product can break down into tiny pieces, I think a carry bag is essential here.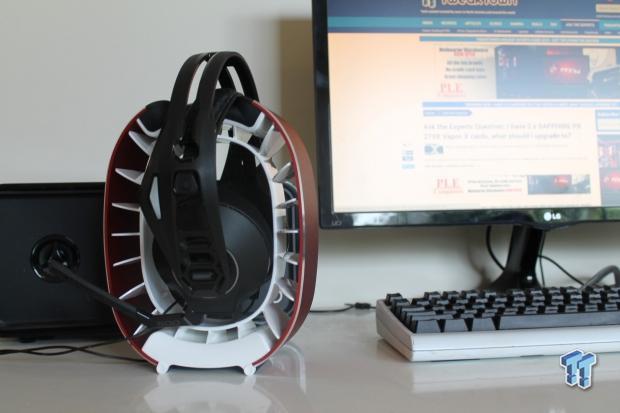 Another inexpensive but useful accessory would be an aircraft adapter. This headset is very light and would be great to take on flights. However, the lack of carry bag and aircraft adapter kills this dream almost completely.
Let's dig deeper
Holy cow they are light! They're built almost like a combat product, offering up an extremely bendable headset frame with weight reduction holes carefully moulded within.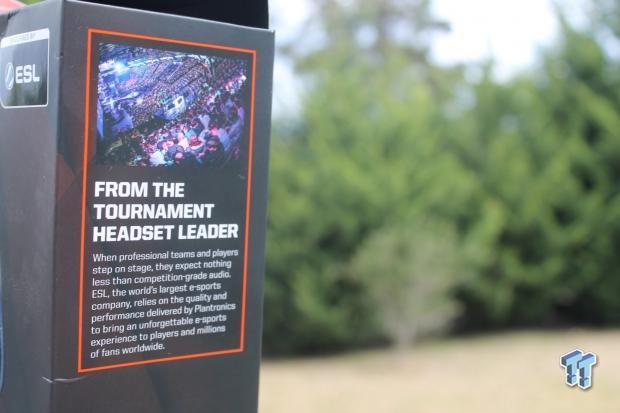 Another thing that stuck with me straight away was the brilliant way in which these parts click on and off. Plantronics has done a great job here of making sure that you can move the modular components easily while ensuring that they don't fall off when you're playing away. The earcups click on and off without any effort, and the only issue for me was making sure the headband lined up perfectly.
The cloth earcups aren't scratchy like many others but are a little small to fit most ears inside. The headband can sometimes be a bit hard to adjust well due to it being so thin, but the extreme lightness of this product makes up for all of that in the end. The microphone feels sturdy and mutes when moved up, which is great – although it's a little weird that this isn't modular, as per the rest of the product.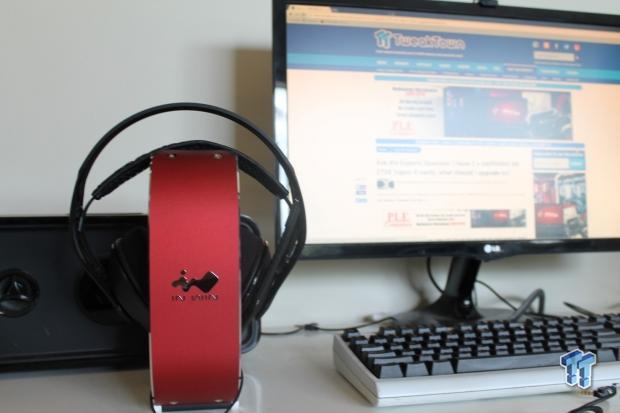 You're also easily able to adjust the upper headband and side earcups to different levels, meaning that not only do the holes make for a lighter frame, but the headset should suit many different makes and models of, err, people.
One other drawback would be the cables. The modular design means that you can't run the cable within the headset, and the supplied 3-ring 3.5mm jacked cable is non-braided and shorter than many competitors.
A Dota 2 analysis
Dota2 is my current game of choice and helps me test out not only the sound range of this headset but how it travels with music while gaming, with added voice chat through Mumble (VOIP program, similar to TeamSpeak or Ventrilo).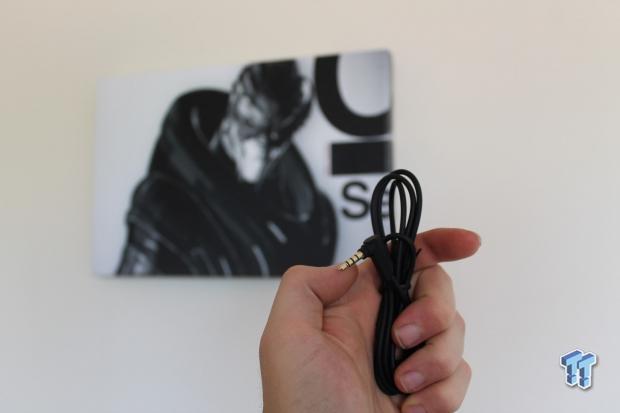 I touched on the possible sound quality issue previously due to tooling costs, and I'm going to have to confirm my fears right now. The RIG 500 does away with clear bass and opts instead to give something fairly washed out in that regard. There's an obvious audible difference in this headset compared to others around similar price ranges, with the bass in-game sounding washed out almost completely.
This washed-out bass continued with Mumble (VOIP), making my friends sound a little different than normal. While this product is strongly marketed towards eSports and competitive play, the removal of bass would be great for someone in Counter Strike Global Offensive listening in closely for footsteps. This headset would suit that scenario much better than any casual gamer as my experience left me dissatisfied. Nonetheless, not many of us are professional gamers, so that's quite a small market.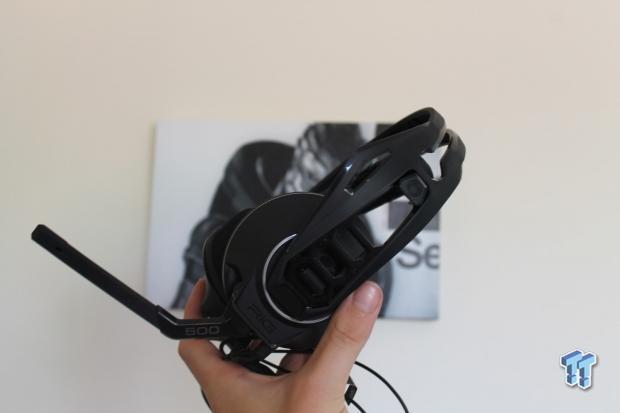 Looking into the music side of things, the clarity of this headset did shine through a little, and it's obvious that the muffled bass doesn't drown out everything else – as with cheaper branded headsets.
Listening to tracks ranging from airy fairy hipster tunes to hard hitting 'screamo' helps me test out the versatility of all gaming headsets – because, in the end, gaming headsets need to be versatile. Otherwise, consumers would buy different audiophile headsets for all operations.
The headset was extremely comfortable through all of my Dota 2 and music listening testing, but in the end, I really couldn't get over the lack of rounded bass. The other issue I had was that this headset seemed extremely 'open ear' in function, however labelling its earcups as 'isolating' on all material – something to keep in mind when purchasing, especially seeing as I'm a fan of closed ear myself.
Some of the music I tested this product with included:
What's Hot
The feel: It's comfortable and is crazy light.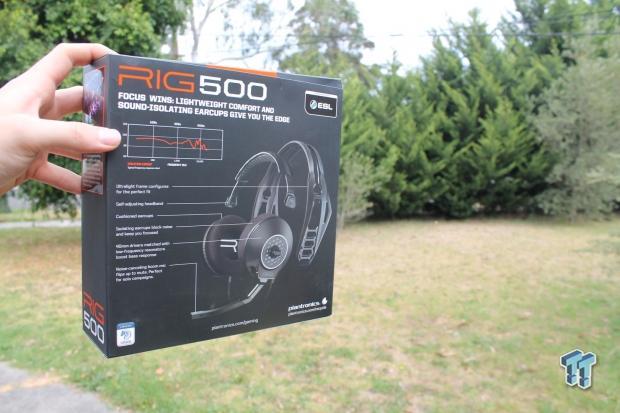 Easy to chop and change: The modular design is a breeze to work with, and it's easy to click things on and off.
Great design: It looks awesome and is a true first of its class product.
What's Not
Earcup size issues: They're fairly small, meaning people with larger ears will get an on-ear experience rather than over-ear.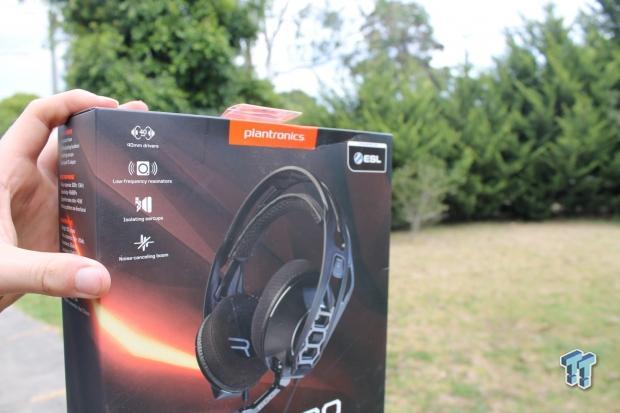 Short cable: The included cable is short and may cause issues for larger setups.
Accessories: Where are they? A fully modular headset that can break down easily comes with no carry pouch. Not good.
Final Thoughts
This headset looks brilliant, modular is a great idea, it is light, and feels great in the hand, but everything goes downhill from there. I love the idea of this headset, but I don't like it in use.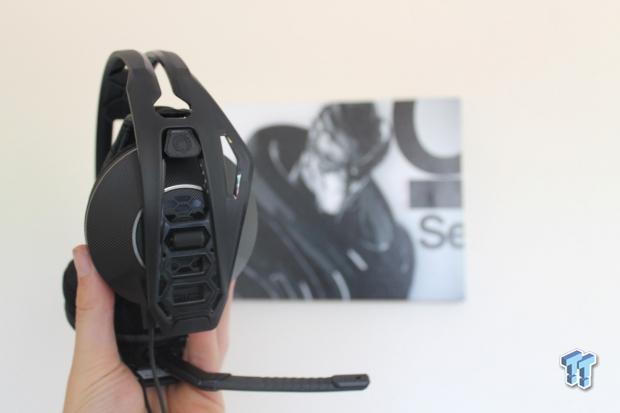 While it feels great on your head for extended sessions of gaming, the bass just isn't anywhere near up to scratch with what it should be offering, detracting from my gameplay and annoying me on multiple occasions. I understand that this is the base model of an amazing new line of modular products, but it's a little frustrating when put to use.
Combine this with the fact that there's no carry pouch it becomes a bit confusing to me. Why offer something that can break down so easily and well, without a simple way to take it to tournaments or travelling with me?
There are some absolutely amazing points and some downright annoying points with this base-model Plantronics RIG 500 headset. Here's hoping that Plantronics will rectify these in the future or the higher-grade headsets crush my issues.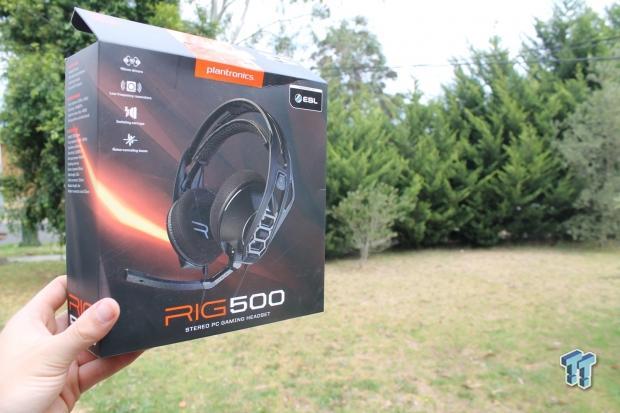 Chris' Test System Specifications
| | |
| --- | --- |
| Performance | 60% |
| Quality including Design and Build | 90% |
| General Features | 85% |
| Bundle and Packaging | 60% |
| Value for Money | 75% |
The Bottom Line: Plantronics' RIG 500 headset offers a brilliant idea and functions well mechanically, however, the severe lack of accessories and washy bass let down the overall product.
PRICING: You can find products similar to this one for sale below.

United States: Find other tech and computer products like this over at Amazon.com

United Kingdom: Find other tech and computer products like this over at Amazon.co.uk

Australia: Find other tech and computer products like this over at Amazon.com.au

Canada: Find other tech and computer products like this over at Amazon.ca

Deutschland: Finde andere Technik- und Computerprodukte wie dieses auf Amazon.de
We openly invite the companies who provide us with review samples / who are mentioned or discussed to express their opinion. If any company representative wishes to respond, we will publish the response here. Please contact us if you wish to respond.
Related Tags