ASUS SABERTOOTH Z170 MARK 1 (Intel Z170) Motherboard Review
Our next Intel Z170 motherboard review comes in the form of the ASUS SABERTOOTH Z170 MARK 1. Another impressive product that's worth a look.
Published Oct 20, 2015 9:14 AM CDT
|
Updated Tue, Nov 3 2020 6:59 PM CST
Introduction, Specifications, and Pricing
While every enthusiast focuses on something they love such as overclocking or gaming, one thing is constant; everyone wants the best cooling. While users can always improve cooling on their major components (CPU, GPU, RAM, etc.), it is hard to improve motherboard cooling. Most motherboard manufacturers don't have an active product line dedicated to cooling and hardcore durability, but ASUS does; TUF.
When the SABERTOOTH line launched years ago, many were a bit skeptical about what such a product would offer over mainstream offerings, so ASUS has added and removed features over product generations to try and tune the SABERTOOTH line. They say practice makes perfect, so let's see what ASUS has in store for us with the SABERTOOTH Z170 MARK 1.
Specifications
The SABERTOOTH Z170 MARK 1 has most features one might expect from a premium Z170 motherboard. Dual NICs (Intel and Realtek), USB 3.1, 6x USB 3.0, 8x SATA 6Gb/s, a single M.2 connector (but it comes with a Hyper M.2 card as well), 3-way CrossFireX, and 2-way SLI capability.
Pricing
The SABERTOOTH Z170 MARK 1 is $269.99 on Amazon at the time of writing.
Packaging and SABERTOOTH Z170 MARK 1 Overview
Packaging and Overview
The box and packaging are very secure, and the motherboard is not only in its own box but also in an anti-static bag. This motherboard has more accessories than any I have ever seen before, and everything is in its own anti-static bag.
There are so many accessories. In the image on the left; ASUS Hyper M.2 x4 mini card w/screws, IO shield, SLI bridge, CPU installation tool, 4x SATA 6Gb/s cables, Q-connector, TUF case badge, Certificate of Reliability (3rd party military specification certification for components), driver DVD, and manuals. In the image on the right; optional low profile bracket for Hyper card, 40mm and 35mm assistant fans, beaded chain for metal TUF cover, connector cap set (USB 3.0, DVI, HDMI, DP, LAN), 5x audio caps, 7x SATA caps, 2x SATA Express caps, 8x back IO USB caps, USB Type-C cap, IO dust frame, IO dust cover, 3x thermistor cables, 3x PCI-E 16x slot covers, 3x PCI-E 1x slot covers, 2x DRAM slot covers, and screws.
The ASUS SABERTOOTH Z170 MARK 1 has the most fan headers I have ever seen on a motherboard, and the most temperature sensors. The fan headers circled in red are individually controllable. There are two CPU fans that can all work in PWM or DC mode, one header for a compatible water pump, five chassis fan headers that can operate in DC or PWM mode, and three different assistant fan headers for the shield cooling. There is also an extension header for controller two sets of PWM fans with an add-on card or some hacking.
Dotted with orange are eight built-in temperature sensors in different regions of the motherboard (I am not sure if I counted right, but the CPU and PCH internal temperatures are not included in the count). Circled in green are 3x two pin temperature sensor headers, and ASUS provides the three wired temperature sensors that you plug into the motherboard.
Almost the entire motherboard is covered by the shield that is meant to protect the PCB from dust, channel airflow from fans, and reinforce the PCB. A lot of people who don't like seeing the circuitry of the motherboard also like the TUF series shields because they cover up a lot of the motherboard while providing unique styling. The brown/green camouflage colors featured on some previous generations has been replaced with an off-white/hint of orange theme that looks a bit better in my opinion. ASUS's troubleshooting LEDs located in a column between the PCH heat sink and the SATA ports also light up orange. The new gray/black/orange color theme looks quite nice.
The back of the motherboard features the "TUF FORTIFIER" which is a solid piece of aluminum that is screwed to the topside shield and makes contact with the backside VRM MOSFETs through a thermal pad. ASUS claims a 19C reduction in temperatures around the VRM area compared to when there is no TUF FORTIFIER. It is also meant to strengthen the PCB so that heavy heat sinks don't bend the PCB. It can stand up to 10KG weight, safe to say there won't be any bend-gate with this motherboard.
The IO panel features a USB BIOS Flashback button, 5x USB 2.0, 2x USB 3.0 ports, 1x USB 3.1 Type-A, 1x USB 3.1 Type-C, 1x Intel Gbit NIC, 1x Realtek Gbit NIC, HDMI, DisplayPort, and 7.1 audio outputs with TOSLINK. There are also plugs that can be used to cover unused ports; they can help keep the dust and humidity out.
There are three full sized PCI-E slots. The first two are routed to the CPU and operate at 16x/0x or 8x/8x for two-way SLI and CrossFireX. The third full sized slot is routed to the PCH, and oddly enough it shares two PCI-E lanes with two SATA ports, so you can use the slot in 2x mode or use the two SATA ports. All the PCI-E 1x slots are routed directly to the PCH. The top shield is also supposed to help re-enforce the PCI-E slots.
There are eight SATA ports. The off-white ports are routed to an ASMedia controller while the other six are routed to the PCH. The two ports routed to the PCH not part of the two SATA Express ports share their two ports with the third PCI-E 16x lane. You can also spot the LEDs that can be used for troubleshooting. ASUS provides SATA and SATA Express dust covers.
The shield also has vents that users can use to constrict and control airflow so that air either blows towards the CPU socket or out the ends of the VRM heat sink. The shield is quite sturdy, and nothing feels flimsy, construction is strong.
The board carries a single 32Gb/s M.2 slot, but a second drive can be added through the last PCI-E 16x slot and the Hyper M.2 kit provided. The M.2 drive bay also allows access to the CMOS battery and airflow is supposed to be diverted towards the M.2 slot from the fan above the PCI-E slots.
A single USB 3.0 internal header is located below the 24-pin header. A MemOK button is located above the 24-pin connector.
This motherboard is loaded with fan headers, and they are color coded and you should refer to the manual to see which headers to use.
Here is the board with all the plugs in place and the dust filter installed on the IO shield. I have also installed both fans and the temperature probes. I also removed both the bottom and top shields from the motherboard. The bottom shield uses a thermal pad to cool down the back of the CPU VCore VRM.
Here is the front and back of the motherboard without the shield.
The heat sinks make excellent contact with the PCB components.
ASUS SABERTOOTH Z170 MARK 1 Circuit Analysis
Circuit Analysis
The SABERTOOTH Z170 MARK 1 looks nice.
This motherboard carries an 8+4+1+1 phase (VCore, VCCGT, VCCSA, VCCIO) VRM, but the VCCSA and VCCIO phases are much smaller regulators/POLs that are located below the CPU socket. ASUS has had their VRM components tested by a third party lab and are to MIL-STD (military standards). The VCore and iGPU outputs are from a single PWM and doubled outputs. The backside components are all from International Rectifier, so I would venture to guess the PWM is the IR35201, which is their latest digital PWM. There are then four IR3599 phase doublers and eight IR3535 drivers for the VCore and two IR3535 for the iGPU voltage.
The ASP1405 is most likely the IR35201 6+2 (or 8+0) phase PWM used in a 4+2 phase mode. The MOSFETs are high-quality PowerPAKs from ON Semiconductor the NTMFS4C06N and NTMFS4C09N. Each CPU VCore phase consists of three MOSFETs and a driver. Each driver for the iGPU output is hooked up to four MOSFETs and two inductors. This VRM is more than capable of handling most every Skylake overclock thrown at it. The VCCSA and VCCIO regulators are located below the CPU socket. A Texas Instruments TPS51362 is a POL that can supply up to 10A which is more than enough for the VCCSA, and the VCCIO uses an unidentified solution (switching or linear) but it is more than enough power, and I didn't have any issues.
This is the memory VRM; it is a two-phase VRM powered by an unknown Digi+ PWM. Both the fans are from SUNON and are high quality, one can even reverse to blow dust out. You will know which fan goes where when you go to install them since one is 35mm, and the other is 40mm.
ASUS SABERTOOTH Z170 MARK 1 Circuit Analysis Continued
SABERTOOTH Z170 MARK 1 Circuit Analysis Continued
ASUS is using the Realtek ALC1150 along with a Texas Instruments RC4580 audio amplifier for the headphone output. The audio trace paths are separated on different PCB levels, and the analog PCB signals are isolated from the rest of the motherboard.
The SABERTOOTH Z170 MARK 1 has dual NICs. The first one is powered by Intel (i219v); the second is powered by Realtek (8111H).
The ASM1142 provides two USB 3.1 ports, including a single USB Type-C port. For the Type-C port to operate correctly, you need a type-C switch because the port is reversible. Some of these switches even provide higher USB Power Delivery specification support, in the case of the EJ179 it is 3A at 5V. Interestingly enough, ASUS is using two switches; the EJ179S and EJ179V. The EJ179V is like the EJ179S, but with integrated logic control. The EJ179S seems to be used for USB 3.0 ports located to the left of the USB 3.1 ports while the EJ179V is used for the USB 3.1 type-C port. For extra BLCK overclocking margins, an IDT 6V41538NLG is implemented.
A nuvoTon NCT6793D is the main SuperIO on the motherboard. It helps with fan control, voltage monitoring, and other system features. However, many other ICs are required to provide all the extra TUF functionality, such as microcontrollers to handle extra fan headers and the temperature sensor input. The chip labeled TUF provides three extra headers. The chip labeled TPU should help provide some of ASUS's other functionality such as overclocking. The chip labeled BIOS is probably in charge of the USB flashback functionality, so if something goes wrong with the single 128Mbit BIOS ROM, you can flash it with a USB stick loaded with the BIOS firmware.
An ASMedia ASM1061 provides the two off-white SATA ports. There are numerous ASM1480 PCI-E 3.0 quick switches used to switch bandwidth. The single switch in the image on the left switches SATA bandwidth to the M.2 slot. The four ASMedia 1480s on the right switch 8x of PCI-E 3.0 from the first PCI-E slot to the second if needed.
BIOS and Software
BIOS
ASUS has a very nice UEFI for their Z170 lineup, and the TUF lineup comes with a military/rugged themed background. Apart from looks, the BIOS is loaded to the brim with features encompassing not only overclocking but also control over the fans and temperature sensors.
You can choose how to control precisely each fan header, and base the fan cooling curve off of more than a dozen temperature inputs. It is pretty much the most advanced fan control. It's crucial that the UEFI offers this type of fan control, so users aren't forced to use software, and ASUS delivers.
While fan control and the TUF features are quite cool, ASUS has also provided overclocking features in line with that of the rest of their Z170 lineup. While it might not have all the features an ROG product might provide for overclocking, it comes very close. Multiple levels of LLC are also present, and I will cover them on the next page. Overall I was impressed with the ASUS UEFI, but just like all other Z170 motherboards it will require multiple reboots to get into the UEFI after you clear the CMOS.
Software
ASUS's AI Suite provides Thermal Radar 2 which provides the ability to visualize where each temperature sensor is located and assign them to fans. It is more graphical than the UEFI and provides automatic tuning and calibration. Obviously this isn't the entire AI Suite, bit it is a very interesting part. The ability to setup the assistant fan to de-dust is a very nice touch.
You can also change the parameters of the VRM through the digital PWM, further hinting that the ASP PWM is an IR35201. ASUS also provides TurboLAN and cFOS software works as well.
The Realtek HD Audio Manager has an ASUS skin. Among the many programs that ASUS provides, the HomeCloud is also provided.
ASUS also has their own CPU-Z Skin and MemTweakIt. The Driver DVD also has TurboV Core, which is a light OC utility.
Test System Setup
Steven's Motherboard Test System Specifications
This is the new test bench, and it is designed to test every aspect of the motherboard and IO. I have designed it so that the motherboard sits in a case and is cooled by fans always on at a constant rate to keep the conditions similar for all tests. I have cut out part of the case behind the motherboard so I can get thermal images of the back of the PCB where the VRM heat spreads. System and CPU power measurements are now digitally logged.
I am also using a Netgear Nighthawk X4 AC2350 for our network (including wireless AC) tests. The latest M.2, SSD, and USB technologies are also being utilized to test the maximum potential of the motherboards that are being tested.
The motherboard's dark complexion allows it to melt into the darkness of the case, but you can see the glimmer of the SABERTOOTH logo. It fits in quite nice with more modern looking builds, especially if there is a military theme.
Here is an up-close of the IO panel with the included dust collector vent installed for the shield fan.
Overclocking
Overclocking Results
CPU Overclocking
CPUID recently released their latest CPU-Z version that brings some major changes to the much-loved software. One of these changes has made it harder to get a validation at lower stability levels, so it becomes much more troublesome to validate 5.2GHz at 1.5v with every board. While CPU-Z has changed, many motherboards (not this one) don't have LLC. I have to set a higher voltage to compare all these boards at the same voltage. I have decided to reduce the CPU VCore to 1.4v applied (I will measure real VCore at the output capacitors), and see how high I can validate. On most boards its 5.0. I have also decided to add real voltage levels compared to what is set for all motherboards, if they don't have voltage read points I will mark where I got the readings from.
The SABERTOOTH Z170 MARK 1 is doing 5.0GHz just like other high-end boards.
I test stability at 4.8GHz CPU, 4.0GHz Uncore, and 2666MHz on the memory with 1.4v on the VCore.
I am using HandBrake to transcode a 2GB video, and it is very telling since it pulls all cores to the maximum frequency and load. Handbrake is good for a quick stability check, plus I get a log of the encoding speed and the number of errors. It is very easy for the queue not to finish all the way and just error out, and 1-3 hours of AIDA is about equal to this HandBrake test, so I am replacing it.
I have marked where you can measure the VCore manually with a digital multimeter, but the LLC is pretty good at level 5, I would stick to level 5.
Memory Overclocking
Test 2: 4x4GB (16GB) Corsair Dominator Platinum 3200MHz C16
This kit meant for X99 works just fine on the board, which is expected for a Z170 overclocking motherboard.
Test 3:2x4GB (8GB) G.Skill Ripjaws V 3600MHz C17
This kit doesn't work on all motherboards. Usually, only overclocking models can even boot this kit by just enabling XMP. The SABERTOOTH Z170 MARK 1 runs this kit at 3466Mhz pretty well but getting to 3600MHz proved troublesome when I tried just enabling XMP. However, if I boot up at 3466MHz and then go into the UEFI and change the multiplier to 3600Mhz, then the system can get into Windows.
This isn't an overclocking motherboard, so I didn't expect 3600Mhz to work at all, but with some tuning you should be able to get it to boot. For stable operation, I would stick with 3466MHz, which seems to be the limit of many boards and not just this one.
CPU, Memory, and System Benchmarks
CINEBENCH 11.5
wPrime
AIDA64 AES and HASH
AIDA64 FPU
AIDA64 Memory
PCMark8 Home Test
3DMark: Cloud Gate
3DMark: Fire Strike
3DMark: IceStorm
Resident Evil 6
ASUS's SABERTOOTH Z170 MARK 1 is using multi-core enhancement, sending all cores to maximum turbo instead of just one. There are other motherboards I have tested that also use this, but you can tell which do and which do not depending on their scores at stock.
Multi-core enhancement doesn't seem to hurt anything like stability; Intel's Turbo profiles are very conservative. When standardizing the settings the motherboard falls into line with competitor products, but it is still faster in some benchmarks than other motherboards. Overall performance is solid.
Some motherboard reviewers put a lot of weight into motherboard CPU, memory, and GPU benchmarks, but for me CPU, memory, and GPU benchmarks on motherboards should be more about finding anomalies, and I do that at standard settings (4.5G in graphs). I believe that the system IO benchmarks on the next page are more important and they do tend to differ more from one model to the next.
System IO Benchmarks
CrystalDiskMark SATA6G:
CrystalDiskMark M.2:
CrystalDiskMark USB 3.0:
ixChariot Network Throughput:
The SABERTOOTH Z170 MARK 1 produced excellent IO speeds. There aren't any power restrictions and storage runs very fast.
Audio RMAA 5.5:
I disable all audio features, set the correct bitrates, and then test the audio with a loopback test.
Sound Judgment by Ear: Very Good. There are 5 ratings for audio: 1. Problems, 2. Okay, 3. Acceptable, 4. Very good, 5. Excellent
Thermal Imaging and Power Consumption
System power usage is measured at the AC/DC PSU (the Corsair AX1200i) which I have connected to another system to measure the test system, and as a backup I have a wall meter to verify. The CPU power is measured through the 8-pin connector, which is hooked up to a hall effect IC, which measures current and puts out a voltage in proportion to the current. That voltage is logged by a National Instruments ADC, which logs the DC voltage level that I then convert into current.
Note on Thermal Images: In the temperature section, we use our Seek thermal imaging camera to capture the surface temperatures of major components on the board. I look at the VRM and then all other things that light up the screen. If there is something to worry about, then I will state it. Otherwise, I will just show the hotter running parts of the board for fun. Unless some component is over 80-90C, then there isn't anything to worry about.
All systems will act differently, so I will look for commonalities, such as how far from the VRM the heat spreads through the PCB and the difference in temperature between the front side and backside of the PCB. Keep in mind, the majority of the heat from the VRM goes into the PCB as it is a giant soldered on copper heat sink. A larger difference in temperature between the back and front of the PCB points towards a more effective heat sink.
Thermal Testing at Stock Speeds:
The image on the left is always at idle, and the image on the right is at load. During ALL TESTS, fans above the VRM that cool the CPU cooler's (Corsair H110i GT) radiator are turned on to high (12v).
Full frontal.
Up-close of the front of the VRM.
Up-close of the back of the VRM.
Thermal Testing at 4.5GHz Overclocked Speeds:
The image on the left is always at idle, and the image on the right is at load. During ALL TESTS, fans above the VRM that cool the CPU cooler's (Corsair H110i GT) radiator are turned on to high (12v).
Full frontal.
Up-close of the front of the VRM.
Up-close of the back of the VRM.
I ran these tests with the shield and fans installed and operational. Overall temperatures are great, partially due to high-quality components and dedicated airflow. However, I also wanted to see how the shield and fans help cool the motherboard and if there is a noticeable difference.
Anything under 60C is great, 60-80C is acceptable, and anything above 80C is a bit worrisome (if at stock).
Thermal Testing Shield Without fans versus Shield With Fans:
In this test I used a Noctua NH-D15 on the CPU, flipped the motherboard over and tested (IBT full load for 15mins to allow saturation of heat) to see if the fans made any difference. There was no outside airflow except that from the two CPU cooler fans that were running on whatever the automatic fan control profile is. This test doesn't test with the backside shield which reduces VRM temperatures through direct contact, and it doesn't test the reduction in M.2 temperatures.
Obviously the backside shield will reduce VRM temperatures because of the heat pad against the backside CPU VRM MOSFETs which allows it to act as a giant heat sink. This test only checks the reduction of VRM temperatures from the active fan cooling. From my testing, the shield doesn't make thermals worse compared to not having the shield, so the real question is how much the fans help reduce temperatures, and naturally there is an impact.
I used a different operation mode of my thermal camera which will highlight all temperature in, below, or above a certain temperature. In this case for the first two sets of thermal images, I chose to see everything above 28C and above 32C and these modes reveal that the fans work quite well in cooling the VRM. The last image shows that the hottest spot on the back of the motherboard is 4C lower using the hottest/lowest temperature mode of the thermal camera.
Conclusion: The fans work, and can improve overall VRM temperatures. If I were able to test with the backside shield, I would see larger temperature reductions, but the thermal camera cannot see through metal.
What's Hot, What's Not & Final Thoughts
This is where you can fast forward to the final section of the review, and get a quick recap and points on the ASUS SABERTOOTH Z170 MARK 1.
What's Hot
Solid Shields and Durability: The SABERTOOTH Z170 MARK 1's shields are the real deal. The backside shield, called the TUF FORTIFIER, not only reinforces the PCB but also acts as a giant heat sink for the backside VRM components. The assistant fans and the topside shield alone do lower temperatures of the VRM. Going in I didn't expect to see a real difference with my testing equipment, but even my affordable thermal camera was able to spot a difference between having the shield with fans on and without shield and fans.
The VRM will run cooler, and to be honest, even though the assistance fans are small their noise isn't noticeable (except when you shut the system down and one fan de-dusts the VRM area). ASUS has produced a system that acts as a cooler for the important parts of the motherboard, and it adds value to the product.
Insane Fan Control and Temperature Sensors: ASUS has done an excellent job with the fan system on the SABERTOOTH Z170 MARK 1. Not only are there more than a dozen fan headers, but most can also switch between PWM and DC mode, and all can be controlled through the UEFI and Windows through a GUI. ASUS also allows the fan headers to choose individually what temperature to use for the fan cooling curve. Going a few steps further than what users would expect, ASUS also adds in many extra temperature sensors to pair with the headers. ASUS's solutions for BIOS and in-Windows fan control are both very effective and provide many customization options.
Most Accessories Ever: I have never reviewed a motherboard that had more individual accessories. This motherboard even comes with a chain so you can hang the metal SABERTOOTH buckle like a dog-tag, dust covers for almost every port and slot including audio jacks, a dust cover for the IO panel intake, and even a Hyper M.2 card for adding an extra M.2 card.
Certified MIL-SPEC Parts and 5-Year Warranty: ASUS advertises MIL-SPEC components on the SABERTOOTH Z170 MARK 1, and they got the product certified by a third-party outside lab. Integrated Service Technology has certified that the Capacitors, Chokes, and MOSFETs all pass MIL-STD tests. To show that they really do believe in the durability of the product, ASUS is also offering a five-year warranty that is very rare for consumer motherboards.
What's Not
No POST Code or other basic OC features: When a product costs over $200 I want to see a POST Code display. It's much more useful for overclocking than any other feature, but it is also important for general troubleshooting and can save you from many headaches. ASUS does provide a MemOK button as well as some LEDs to help indicate problem areas, but a POST code display can make your life a lot easier and save time.
Final Thoughts
At $269.99, the ASUS SABERTOOTH Z170 MARK 1 isn't a cheap product, but it does have its advantages. Its active cooling can reduce temperatures, it's physically very durable, and it offers cooling control unlike any motherboard. While most motherboards only have about four to six fan headers, this motherboard more than doubles that and extra internal and external temperature sensors for them to work with. The motherboard has fan control more capable than the majority of aftermarket fan controllers. If you factor those considerations into the price of the product, the motherboard moves closer in price to products that compete based on the same connectivity features.
ASUS's five-year warranty is also something to take into consideration. The warranty and the money ASUS put into getting its parts MIL-STD certified mean they are serious about the durability and longevity of the motherboard. While it's not targeted at overclockers, I was able to get some decent overclocks. You should be able to carry out a pretty strong air/water cooled overclock on the motherboard. ASUS has done a solid job with their TUF armor, and it is effective. All things considered, if you are looking for a motherboard with insane fan control, extreme durability, and the prospect of immortality, then the SABERTOOTH Z170 MARK 1 might be right for you.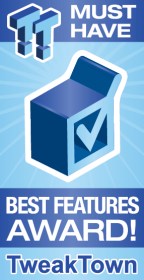 | | |
| --- | --- |
| Performance (including Overclocking) | 95% |
| Quality including Design and Build | 96% |
| General Features | 96% |
| Bundle and Packaging | 92% |
| Value for Money | 90% |
The Bottom Line: If you are looking for a motherboard with insane fan control, extreme durability, and the prospect of immortality, then the ASUS SABERTOOTH Z170 MARK 1 might be right for you.
PRICING: You can find products similar to this one for sale below.

United States: Find other tech and computer products like this over at Amazon.com

United Kingdom: Find other tech and computer products like this over at Amazon.co.uk

Australia: Find other tech and computer products like this over at Amazon.com.au

Canada: Find other tech and computer products like this over at Amazon.ca

Deutschland: Finde andere Technik- und Computerprodukte wie dieses auf Amazon.de
We openly invite the companies who provide us with review samples / who are mentioned or discussed to express their opinion. If any company representative wishes to respond, we will publish the response here. Please contact us if you wish to respond.