ROCCAT Kave XTD 5.1 Analog Headset Review
ROCCAT sent us its premium-priced Kave XTD 5.1 headset that is completely packed to the brim with features, but is it worth the cost? Read on.
Published Tue, May 12 2015 9:12 PM CDT
|
Updated Tue, Nov 3 2020 6:59 PM CST
Rating:

88%
Manufacturer: ROCCAT
Introduction, Specifications, Pricing & Availability
As the summary hints, this product is priced high and packed to the rafters with features, options, speakers, leather, LEDs and more.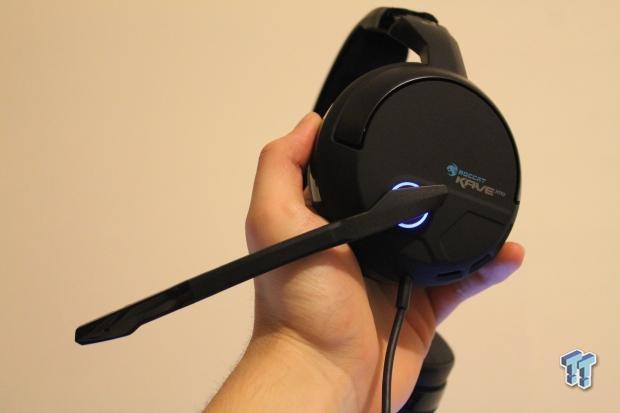 We've tested some great headsets recently including the well-priced Plantronics GameCom 788 and the high-performer Kingston HyperX Cloud II - this headset almost adds up to be worth both of these combined, so lets see how it performs. As a gamer who generally likes his products simple, I'm coming into this headset review with an open mind as I know ROCCAT is capable of making some great products.
Specifications
Offering you analog 5.1 surround-sound through the use of multiple drivers located within each ear cup, the KAVE XTD 5.1 gives you a 'true' surround-sound experience. The speakers are claimed to be positioned at a 12 degree angle for optimum sound and the center/front/read drivers provide a frequency response of 20 ~ 20,000 Hz with a maximum SPL at 1kHz equalling 115+-3dB. The drivers are neodymium in structure and have an impedance of 32 Ohms.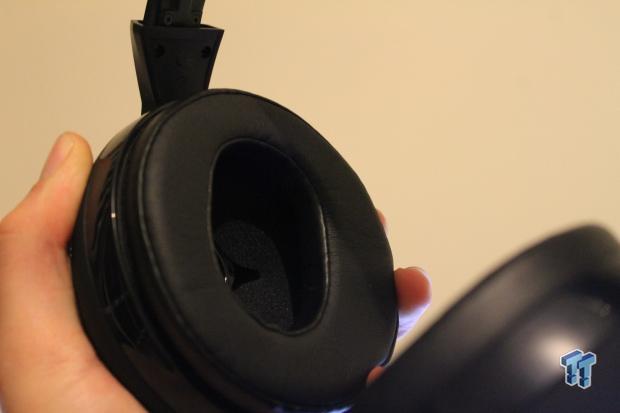 The vibration driver comes in at 20~100 Hz as a 30mm driver and is powered through the supplied 3m cable which is long enough for anyone. The rubber arm microphone is detachable and has a tip-LED indicating when it's muted through the in-line control unit. This control unit can be clipped onto clothing, hung free or clipped onto the provided stand.
The in-line control unit has sound controls for each speaker respectively, a microphone mute, an overall sound option and the ability to switch between music and game modes. The end of the cable splits up into various 3.5mm connections for the sound plus a USB 2.0 in order to power the beast. It's also worth noting that the headset weighs in at a respectable 335 grams.
Pricing & Availability
The ROCCAT Kave XTD 5.1 is priced at $149.99 with free shipping from Amazon, sitting it in the premium gaming headset price spectrum as it costs more than products like the Kingston HyperX Cloud II and around the same as the ASTRO A40 without the Mixamp Pro bundle.
What's in the box?
Although highly priced, there's a fairly simple package. There's the product itself, a detachable microphone, a few very handy ties to keep cables together, and the microphone up when travelling and the in-line control unit stand. But no carry pouch!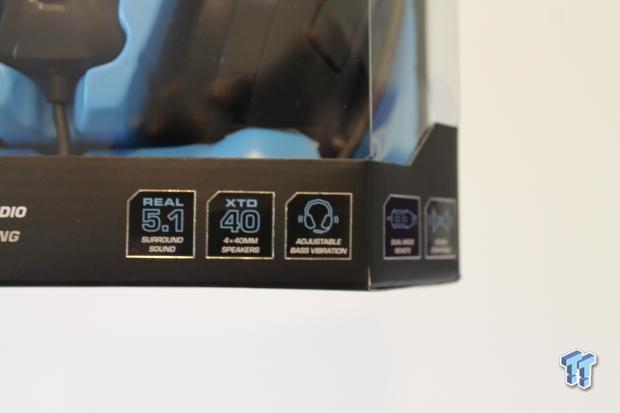 It's almost mandatory in my eyes that peripherals of today come with a carry pouch. There's nothing more handy than being able to easily store your precious gaming weapons when travelling to a LAN party, attending a gaming event or simply visiting a friend's house. The leather ear cups do not seem easily replaceable and there is no cloth options provided in the box or on the website for replacement if you're that way inclined.
A Closer Look & How They Feel
Let's dig deeper
As with most well-known peripheral brands, a 4-hour stint of Dota2 saw no ear discomfort or major sweating, and the sound experience overall was quite positive. It's around the same comfort level as the Kingston HyperX II, but clamps a little more on your head.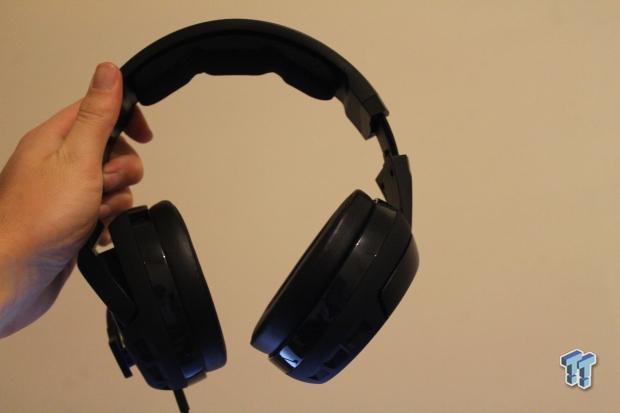 I'm a massive fan of leather ear cups due to various reasons, the cloth offerings on some models can be quite comfortable, but there's something special to be said about leather. It's easier to clean, looks better, feels nicer to the touch (on and off the head) and allows for more passive noise cancellation.
There's a little extra head-squeeze going on when compared to higher-end models like the HyperX Cloud II as stated previously, but no where near as bad as the GameCom 777 or a pair of Tt eSPORTS original Shock headphones and it's something that won't really cause you discomfort in the long run (I have a slightly larger than normal head, too).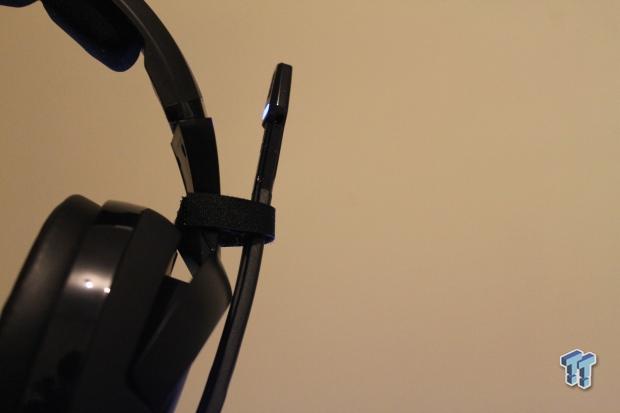 The setup process is certainly not easy if you're new to analog surround-sound headsets like I am. It's going to be much easier if you've got an external sound card already, otherwise you're going to have to spend a while setting it all up and tinkering around with your settings.
The ROCCAT website states that any motherboard with onboard regular 5.1 sound support will be compatible, but I'm not quite sold on it being a given positive. The factor that it's analog in nature (multiple speakers) is a great marketing and selling point, but in the field (in use) I'm not quite assured just yet that it's an amazing thing.
The notches for the headset settings is an awesome feature though, not something I've seen before for sure.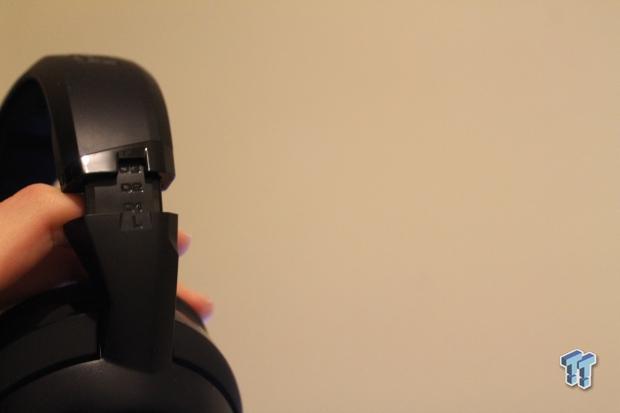 The Listening Experience - its time to game
A Dota 2 analysis
Booting up my game of choice, I have been testing all headsets recently with Dota2 including the Cloud I and II, the Astro A40, both of Sentey's offerings, the Plantronics GameCom 788 and more.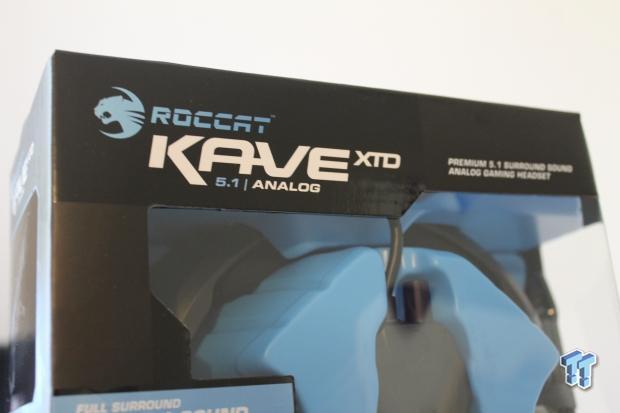 There's once again no discomfort or major sweating provided by this high-quality headset, but there was a little discomfort once the headset was removed around the underside of my ears. The headset and ear cups are quite large meaning they cover a large portion of your head and will likely cause either more discomfort or cause more pleasure in your experience depending on your head shape. Smaller-headed human beings can jump with joy at this feature - larger ones (like myself) will weep with sadness - but two weeks of use should break it in just fine!
This issue is something commonly seen in mid-range headsets and especially those from Tt eSPORTS. From personal experience (and working for the company for four years), a lot of their headsets may feel like they have too much squeeze at first, but two weeks of use will break them in and you'll forget there were any issues in the first place.
Let's keep gaming
Moving along to the cool old school tunes of Hotline Miami, this game helps show the headset provides a well-rounded experience and the analog feature also comes a little into play here. I'm not going to test this headset extensively with competitive FPS' including Counter Strike or Quake as that's what everyone seems to do and not everyone plays these types of games. What I'm going to do is pick something cool that's easily accessible 'to the masses' and let you know how it gets on. After all, what's the point in spending over $150 for a non-audiophile headset if it doesn't cover everything you want to play?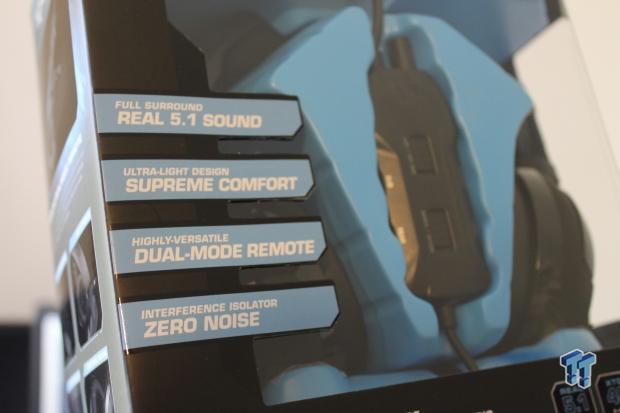 To summarize the sound experience (as you may have noticed, this review is not so much focusing directly on the sound as others do), it's going to be perfectly adequate for anyone who's looking for a premium grade headset. It's up there with the HyperX Cloud II and ASTRO A40 experience, but nothing that will blow you out of the water, really.
The 5.1 setup does help a little here, but it's nothing massive when compared to something like the HyperX Cloud II. I was skeptical at first at the abundance of features, but the little stand for the in-line control unit is amazingly useful and it's certainly proven me wrong in that aspect.
The microphone being detachable is a great inclusion and it seems that after testing it with games, music and movies you're going to gather a solid all-round experience with this device as long as you're able to set it up properly. The vibration isn't something that I'm personally into (as outlined in a Sentey review before), but it's not something that will always suit everyone, personal discretion comes into play here.
In the end, I'm still not totally sold on the 5.1 experience - if professional Counter Strike players can win $100,000 tournaments using a $90 pair of 2.0 headphones, why can't you? 5.1 is great for enthusiasts and those looking for features and something different, however. It's also coupled with the fact the headset looks seriously cool.
What's Hot, What's Not & Final Thoughts
What's Hot
The feel: This headset is large and comfortable, and it feels sturdy and well-built.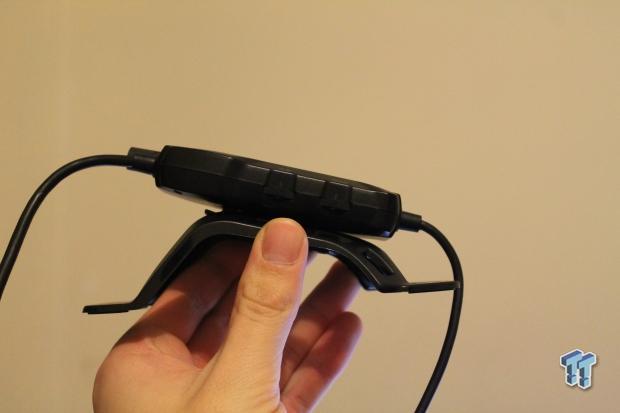 Comfort in the long-run: Four hours of gaming saw little to no discomfort on my larger head with smaller ears. Smaller headed people will have a better experience than me for sure.
Feature packed: It's jam packed worth of features like LED's, speakers, settings, stands, cable and more.
What's Not
Too many options: 5.1 sounds great when you're going to purchase a product, but what does analog 5.1 give you realistically when in-game that a virtual like solution provided in the HyperX Cloud II will not? Sure, you might notice some subtle differences, but it's something that I think it better in theory than in practice and ends up adding some extra dollars to your purchase price.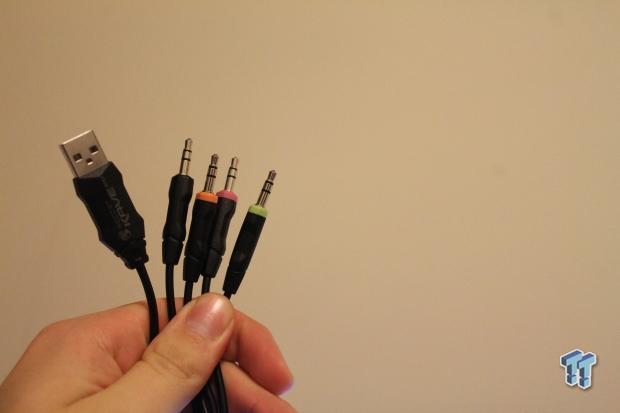 So many connections: USB + all the 3.5mm jacks make for an annoying set-up experience.
No carry pouch: What can I say, having one is really handy and you should expect one for $100+ retail pricing.
Final Thoughts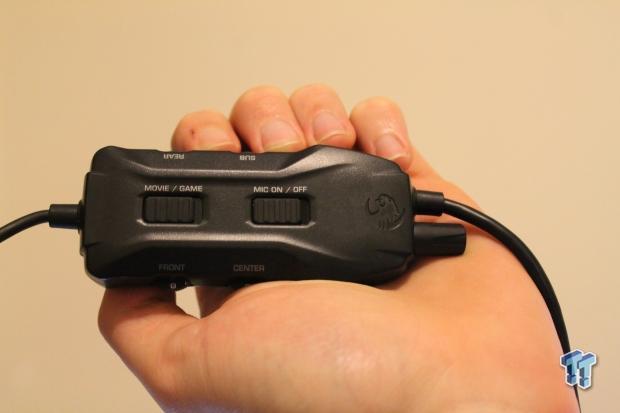 It costs a massive $250 in Australia, so if you're in USA or Canada, you might be jumping for joy at the lower price point, even though it costs more than some others we have tested. As stated many times, this headset sounds good and it'll be great for those looking for a bunch of features, but if you're a fan of simplicity, you should steer clear.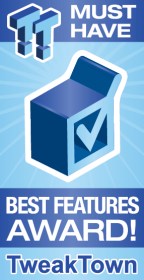 | | |
| --- | --- |
| Performance (audio quality) | 85% |
| Quality including Design and Build | 90% |
| General Features | 98% |
| Bundle and Packaging | 85% |
| Value for Money | 80% |
The Bottom Line: Packed full with a myriad of features, the ROCCAT Kave XTD Analog 5.1 is suitable for those wanting every option under the son. If you're into the more simple way of life, skip this product, otherwise, it's for you.
PRICING: You can find products similar to this one for sale below.

United States: Find other tech and computer products like this over at Amazon.com

United Kingdom: Find other tech and computer products like this over at Amazon.co.uk

Australia: Find other tech and computer products like this over at Amazon.com.au

Canada: Find other tech and computer products like this over at Amazon.ca

Deutschland: Finde andere Technik- und Computerprodukte wie dieses auf Amazon.de