Plantronics GameCom 788 Headset Review
Plantronics has stepped up its game since seeing success a few years ago with some older models, but how will this upgraded headset model fare?
Published
4 minute read time
TweakTown's Rating: 88%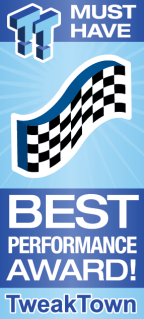 The Bottom Line
While not entirely perfect (but close), there's nothing much better on the market currently for under $100 retail than Plantronics' GameCom 788 headset.
Introduction, Specifications, Pricing & Availability
Plantronics hit the mainstream market hard a few years ago with its 367, 377 and 777 gaming headsets. Previously commonly known for providing office solutions and general PC offerings, these well-priced gaming headsets even enticed 16-year-old me to pick up a pair for myself. Unfortunately, due to the solid headband design, most of these ended up breaking snapping clean in half leaving a lot of duct tape as my saviour.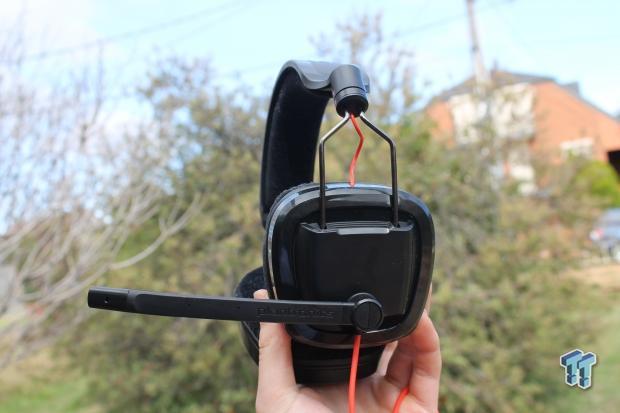 Now we've seen a full refresh with the release of the Plantronics GameCom 788, a headset that is described on their website as providing you with Dolby 7.1 surround-sound in order for you to "feel every bit of action around you and hear opponents before they see you." Although the frame may have been brittle and the headset a little uncomfortable, the price-point and sound quality made Plantronics' older models a best selling product. Has there been any major improvements made all these years later with the 788 and are the common issues still present? Read on to find out.
Specifications
The 788 offers you a Dolby Digital surround-sound through a USB-connected product, pumping the sound through two 40mm drivers rated at 20 Hz - 20 kHz, paired with a microphone frequency response of 100Hz - 10KHz.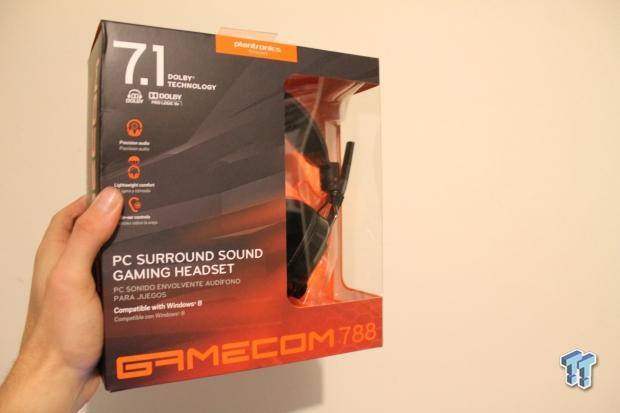 The supplied 6.5 ft cable is bright deep orange in color to help set it apart from other peripherals and the ear cups are cloth in nature which also allow them to gather a bit of dust as shown in the images.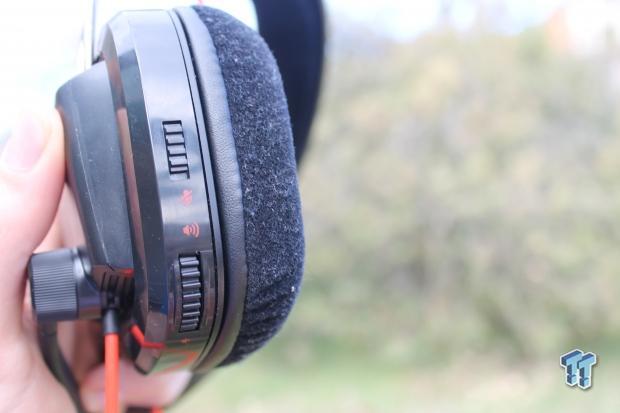 The rubber arm microphone is non detachable, but can be swivelled and moulded to your liking. The cable for your sound runs outside the headset on the connection from the headband to the ear cups which is also a positive, given many products will sever connections around this area when run internally. The Dolby Digital surround-sound is run purely through the USB connection, without any extra sound cards needing to be implemented.
Pricing & Availability
The GameCom 788 is reasonably priced at $79.99 with free shipping from Amazon, sitting it in the same park as the Tt eSPORTS Dracco Captain and our previously-reviewed CM Storm Ceres 500.
What's in the box?
Featuring a simplistic package of an information card and the headset itself, this plug and play headset comes with optional-download Dolby Digital surround-sound drivers online, but no carry pouch or case is provided.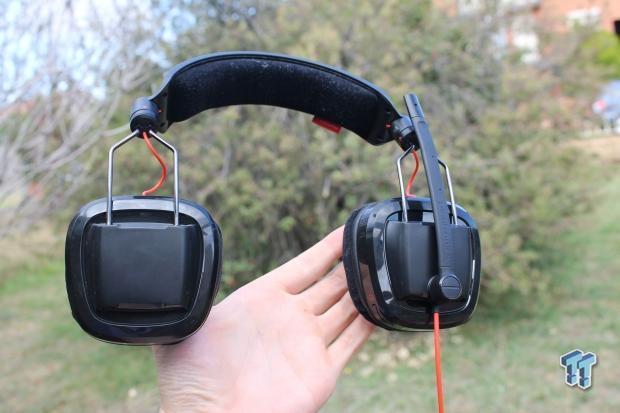 It's almost mandatory in my eyes that peripherals of today come with a carry pouch. There's nothing more handy than being able to easily store your precious gaming weapons when travelling to a LAN party, attending a gaming event, or simply visiting a friends house.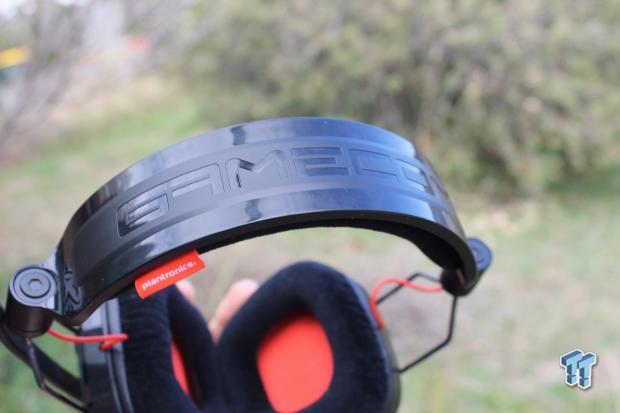 The cloth earcups are unfortunately not replaceable by leather offerings which is perfectly fine for some, depending on your personal preferences.
A Closer Look, Listening Experience and Final Thoughts
Let's dig deeper
As with most well-known peripheral brands, a 4-hour stint of Dota2 saw no ear discomfort or major sweating and the sound experience overall was quite positive.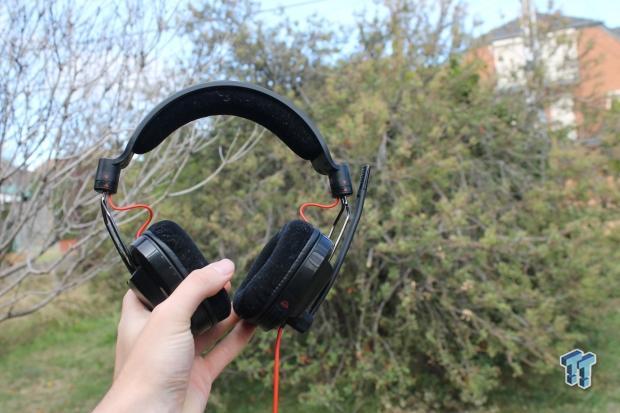 Although I'm a massive fan of leather ear cups due to various reasons I will cover later, the cloth offerings on this model are still quite comfortable and fit over your ears much better than my old GameCom 777's. The comfort that this product offers is head and shoulders above that of my older model, but the dust collection tenancies are still present as displayed in the photos.
There's a little extra head-squeeze going on when compared to higher-end models, but no where near as bad as the GameCom 777 or a pair of Tt eSPORTS original Shock headphones; and it's something that won't really cause you discomfort in the long run (I have a slightly larger than normal head too). This is the main improvement I can see over the 777 (besides overall sound quality due to increased production performance and price points), as those headsets felt like a face-hugger from Alien versus Predator firmly latched onto your skull.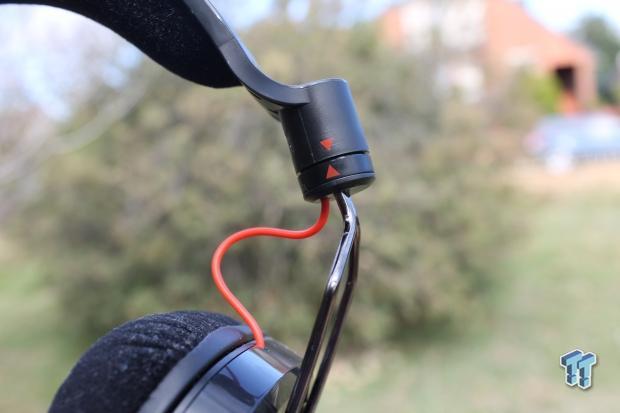 The microphone being not removeable can be seen as a slight niggling issue, but no other headsets around this price range offer it anyway. It sounds perfectly acceptable (just as good as the Tt eSPORTS Dracco Captain) for anyone in VoIP programs like Skype or Mumble.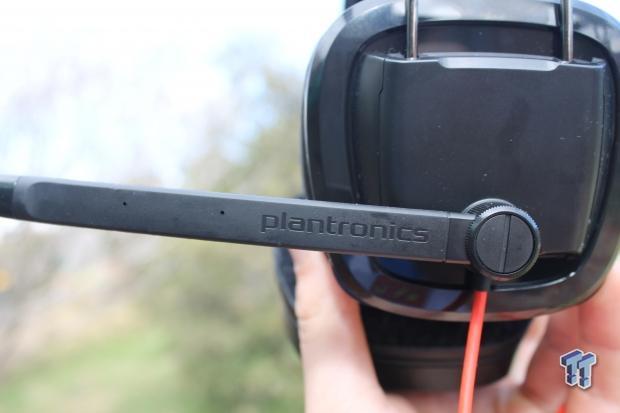 One improvement I can see made to the headset as a whole would be to provide a leather ear cup option alongside the previously-listed point about the carry pouch. Both are not necessities and this headset seems to offer all you need in a sub-$100 price range besides these two handy inclusions.
A Dota 2 analysis
Booting up my game of choice, I have been testing all headsets recently with Dota2, including the Cloud I and II, the Astro A40, both of Sentey's offerings and more.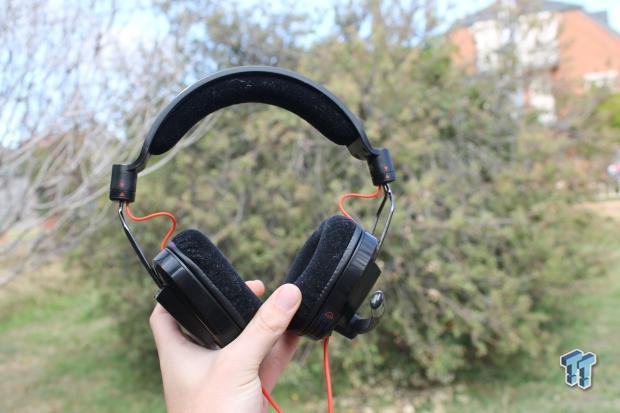 With no discomfort or sweating like mentioned before, there was a great depth of sound to be experienced. As with all sub-$100 headsets I have tested so far, the bass seems to overtake the treble and clarity in some aspects, showing that a cheaper driver has been used in order to keep the price low - however, this headset perfectly matches with the Tt eSPORTS Dracco Captain, but with more comfort on offer.
Let's keep gaming
Moving along to a cool old school tunes of Hotline Miami, a similar experience was had. This helps show the headset provides a well-rounded experience and will be perfectly suitable for a gamer looking to dabble in music, movies, FPS and League of Legends alike.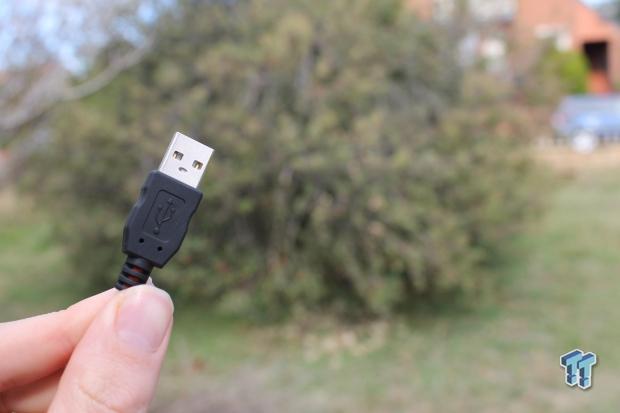 The only real limitation of this product is obviously the sound quality if you're looking for something stellar, but mainly in the looks department. Talking to friends, this headset seems to gather a a very love or hate relationship, with polarizing opposites being provided on the opinion of looks.
What's Hot
The feel: This headset is one of the most comfortable cloth ear cup offerings I've tried - even slightly better than the hard-leather clad Tt eSPORTS Dracco Captain.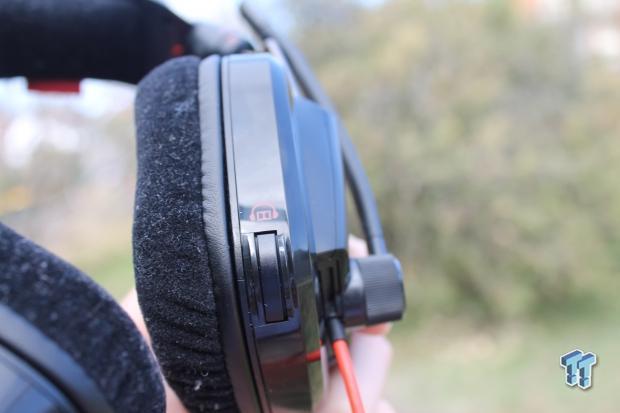 Comfort in the long-run: Four hours of gaming saw little to no discomfort on my larger head with smaller ears.
Sound quality versus price: It provides the best sound quality versus price comparison I have come across in all gaming headphones. Running close would be the Tt eSPORTS Dracco Captain and the Sentey Arches.
What's Not
The looks: Subjective to your opinion, the looks are often a love or hate thing.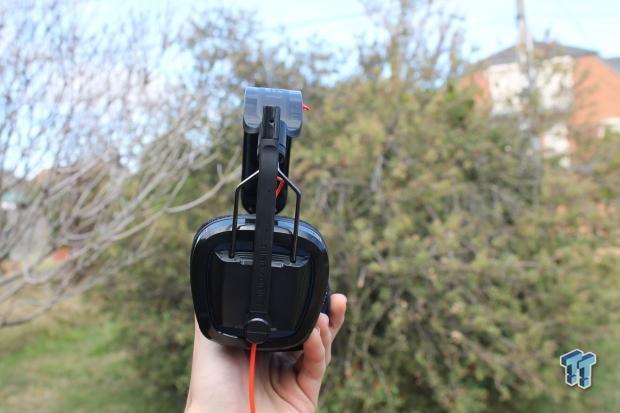 The microphone: It's non-detachable, which annoys some.
USB-Only: Some people really hate USB as it can be tricky to set-up and reconnect at times.
No carry pouch: What can I say, having one is really handy.
Final Thoughts
Besides there being the always existent small issues of a low-mid ranged gaming headset including things like cloth ear cups, the lack of carry pouch and non-detachable microphone, the price versus sound quality and comfort is the best I have tried thus far. Unless you're willing to chip in the extra cash for something like the Kingston HyperX Cloud II, the Plantronics GameCom 788 wins the sub-$100 category thus far.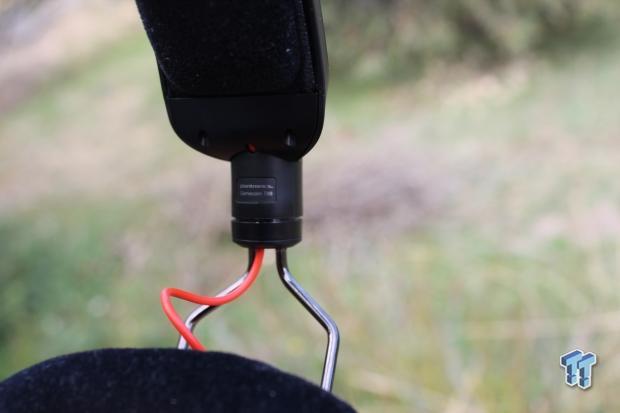 If you're looking for a sub-$100 headset, you're likely looking at things like that from Sentey, Tt eSPORTS and SteelSeries - I would highly suggest putting this on your short-list.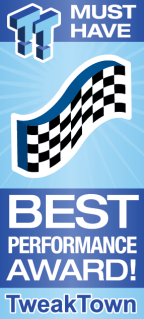 | | |
| --- | --- |
| Performance (audio quality) | 95% |
| Quality including Design and Build | 85% |
| General Features | 90% |
| Bundle and Packaging | 75% |
| Value for Money | 95% |
The Bottom Line: While not entirely perfect (but close), there's nothing much better on the market currently for under $100 retail than Plantronics' GameCom 788 headset.
PRICING: You can find products similar to this one for sale below.

United States: Find other tech and computer products like this over at Amazon.com

United Kingdom: Find other tech and computer products like this over at Amazon.co.uk

Australia: Find other tech and computer products like this over at Amazon.com.au

Canada: Find other tech and computer products like this over at Amazon.ca

Deutschland: Finde andere Technik- und Computerprodukte wie dieses auf Amazon.de
We openly invite the companies who provide us with review samples / who are mentioned or discussed to express their opinion. If any company representative wishes to respond, we will publish the response here. Please contact us if you wish to respond.
Related Tags