Kingston HyperX Cloud Headset Review
With the Cloud II now just released in the market, we've been given a Cloud I to test, review and compare - is the newer model worth the extra $30?
Published Fri, Mar 6 2015 9:14 PM CST
|
Updated Tue, Nov 3 2020 6:59 PM CST
Introduction, Specifications, Pricing & Availability
We've just written and released our Kingston HyperX Cloud II headset review, but many users have been asking of us - how does it compare to the first edition? With a roughly $30 difference in the price tag and no 7.1 USB surround sound available on this original model, we've put it to the test and will share these results with you now.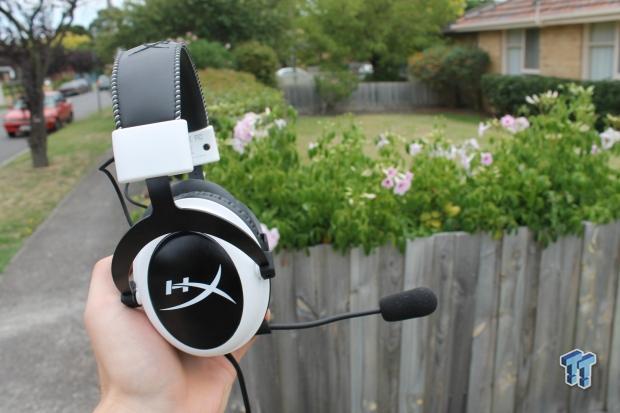 The HyperX Cloud was Kingston's first real foray into the audio peripheral market, starting out at the absolute high-end of the 'gaming' spectrum, the offered plush leather ear cups, stitched headband and various features meant that upon release it was staged as one of the best in it's field. Time rolls on, new technology is produced and the Cloud still stands strong. How does it fare against gaming headsets of today and especially, the new and improved Cloud II?
Specifications
Unlike the Cloud II's offering of a 7.1 surround-sound through a USB-powered device, this model only provides a 3.5mm input for its audio and microphone options, but it does come with an in-line volume and microphone control unit, which also doubles as a massive cable extension.
If you're not interested in this extension or and still want more cable, there's a plain 3.5mm extension cable included. The headset cable is 1m in length, with the extension being listed at 2m, providing you with more room than most other brands. As for further connection options, there's a single 3-ringed adaptor for tablets, phones and Mac devices, alongside the double 3.5mm adaptor.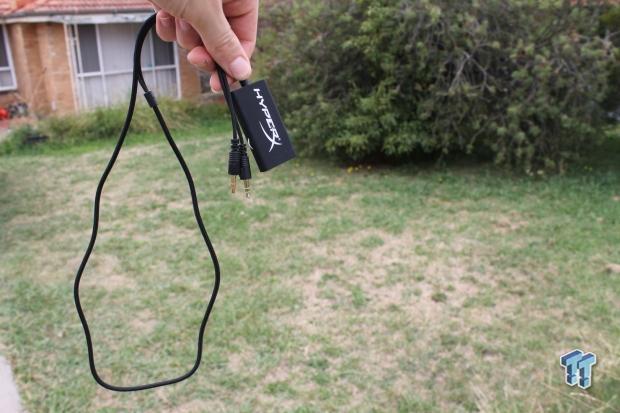 Hitting the scales at 12.34 ounces (350g), its marginally lighter than the Cloud II. Although there are many lighter options on the market, this headset doesn't seem to weigh you down too badly when in use, likely due to the plush leather headband and ear cups being quite comfortable. As for the ear cups, this device also comes with two different options - a synthetic leather option, or your more traditional cloth covering.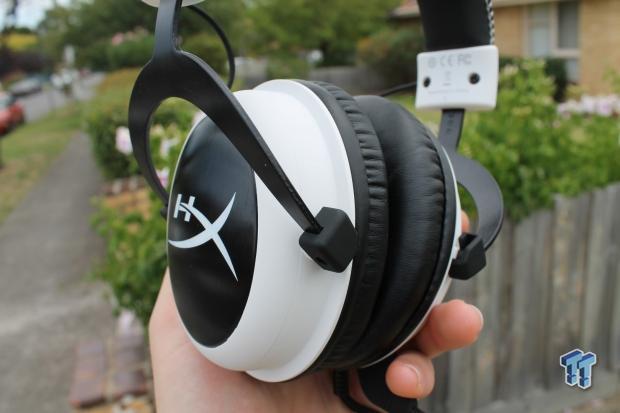 The detachable microphone has its own frequency response of 100 - 12,000 Hz, compared to the Cloud II at 50 -18,000 Hz, alongside nominal impedance of =2.2 kO - which is identical to its younger sibling. The microphone connects to the headset through a simple 3.5mm jack.
As for sound the 53mm drivers offer, you a frequency response of 15Hz - 25,000 Hz and a nominal impedance of 60O per system - being identical to the Cloud II on paper.
Pricing & Availability
This Cloud headset also comes in as a high-end pricing alternative for 'gaming class' peripherals, but much lower than most 'audiophile' headsets - sitting it in a weird limbo of brands, pricing and classification. We found it listed on Amazon at the time of writing for a little under $70.
What's in the box?
Featuring a myriad of different inclusions much like the Cloud II, you can expect to see: interchangeable ear-cups, a dual-3.5mm adaptor, a dual-3.5mm jack to single 3 ring adaptor (for phones and tablets), the extension cable, a removable in-line control box, the detachable microphone and an extremely handy carry pouch. Kingston has certainly ensured that their products come with the full package of options.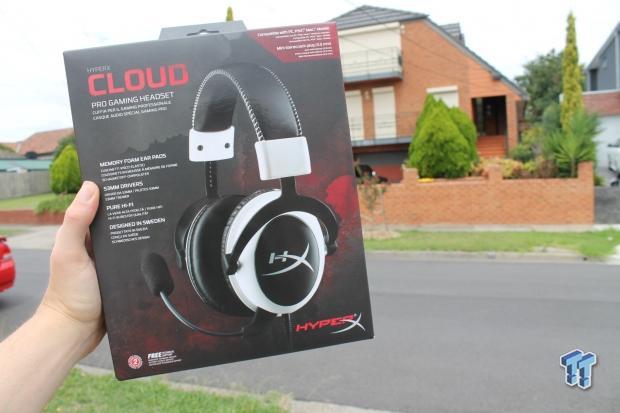 The carry pouch is once again a brilliant inclusion. Being large in size and soft in nature, I managed to comfortably fit my Canon EOS 1100D nicely within when travelling to the city, even with the 18-55mm stock lens still attached.
The cloth ear cups are once again a great inclusion. Preferred by many different users, this version ear cups is known for handling sweat much better, alongside providing the possibility for a more 'open-ear' design. One down-side is that sweat will just soak into the cloth and foam, meaning a regular wash is recommended. I prefer the synthetic leather personally as the feel is much nicer on your head (especially for extended sessions). First impressions of this headset shows that the leather ear cushions are a bit more firm than the Cloud, but I'll go over this in detail during the testing process.
PRICING: You can find the HyperX Cloud Gaming Headset for sale below. The prices listed are valid at the time of writing but can change at any time. Click the link to see the very latest pricing for the best deal.
United States: The HyperX Cloud Gaming Headset retails for $67.49 at Amazon.
Canada: The HyperX Cloud Gaming Headset retails for CDN$79.00 at Amazon Canada.
A Closer Look & How They Feel and Listening Experience
Let's dig deeper
So, the headset is basically identical to the Cloud II in specifications, structure and weight, but does it feel the same? In regards to the feel in your hands, once again, this headset feels extremely well-built, sturdy and like it will survive many years of wear and tear.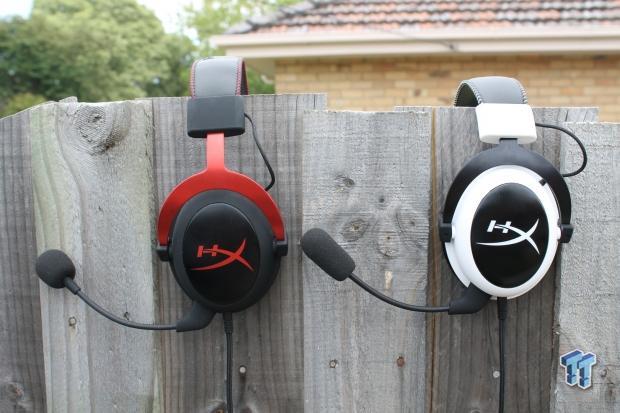 Although slightly heavy, the product feels fine on my head over extended gaming sessions and doesn't cause discomfort. Comparing it to other headsets I have laying around here like the CM Storm Ceres 500, Tt eSPORTS Shock 3D 7.1 and Dracco Captain, it certainly feels nicer to wear, although fairly comparable to the Shock 3D overall in comfort levels.
The leather ear cups are something that I wanted to touch on again, as they're more stiff than the Cloud II and it's noticeable instantly. The second I put on the headset I knew something wasn't right, which means that they've improved Cloud II before release with much softer ear cups.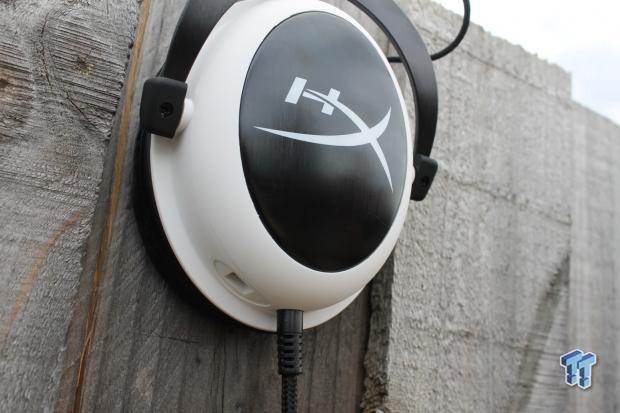 As for a slight niggling issue, the annoying little rubber plug made its debut on the Cloud I. It's there to plug up the microphone hole and it's something that is a minor concern. It looks cool when the microphone is detached by letting you cover the space left by the missing piece, however, it's tiny, doesn't attach to or store on the headset, and is easy to lose. To top it off, if you don't consciously push it in with force, it's likely to fall out and be lost forever.
The only real improvement I can see to be made to this headset would be to make the ear-cups softer and Kingston did that with the Cloud II. The Cloud I's microphone also looks a little weird with the elongated cover, also seeing an update in the later model.
Listening Experience - A Dota 2 analysis
Back to the same game that I tested the Cloud II with, it's time to see if the 7.1 surround-sound card really made a difference. The short answer is yes, the long answer is below.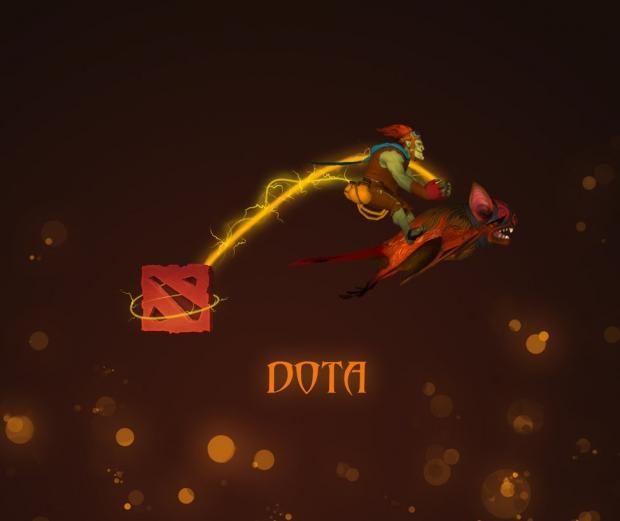 Once again the music sounded decent in the background and my Batrider blink-lasso initiations (image above courtesy of Fame Biography) sounded fairly crisp and clear, but overall, it just sounded 'wrong' compared to what the Cloud II has to offer.
The sound is more flat, doesn't have the same punch and clear mid-high's as you see through the Cloud II's 7.1 card inclusion, and there's the problem with bass slightly taking over what you're listening to as seen with most 'gaming grade' headsets. In no way is the Cloud I bad to use, but the Cloud II is a clear victor in this field.
Let's keep gaming
Once again moving on to World of Warcraft and cranking the music up a notch saw a similar experience encountered. Big-bass songs sounded great, alongside whacks of my warriors axe, however, priest healing and other lighter sounds were lacklustre compared to the recently released Cloud II.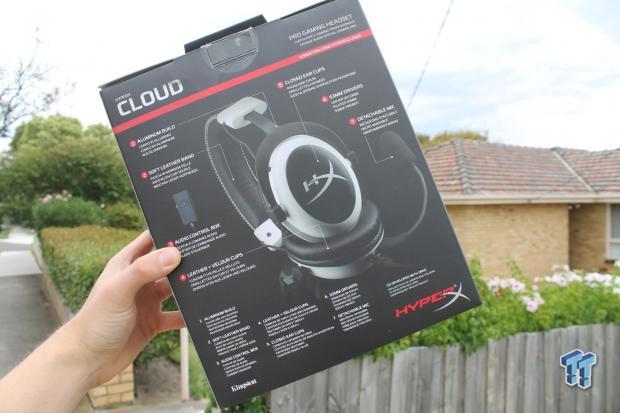 The microphone is most certainly of lower quality than the Cloud II as shown through the specifications list and replicated through use. My friends in Mumble and Skype were able to notice a significant difference in audio quality of the Cloud II compared to this model - furthering the Cloud II as a great improvement for only roughly $30 more.
Once again, I'd like to say that the Cloud I is in no way a bad headset, for $80 it's better than any other headset I've tried at this price point, but when in comparison with the Cloud II, you can see the significant and important improvements that have been made to the product design. Another reason you may want to invest in the original cloud is due to it being 3.5mm only. Many users don't like using USB in day-to-day activities as sometimes you can experience niggling compatibility issues with various games and programs.
What's Hot, What's Not & Final Thoughts
What's Hot
The feel: It's sturdy and well-built with soft ear cups - what's not to love?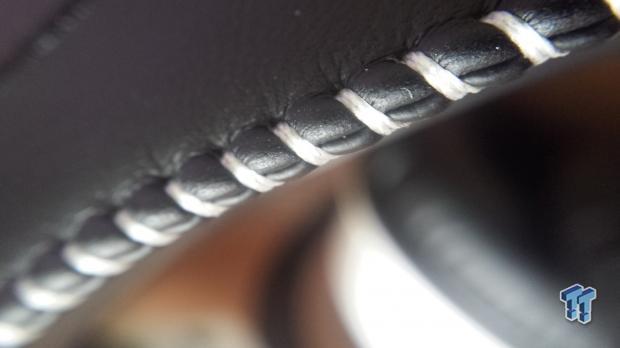 Comfort in the long-run: Similar to the Cloud II, the expensive feel does not come at a high price. Expect to play for hours with more comfort than other headsets in this price range.
Easy to clean: With the same design as the Cloud II, it has a very simple exterior and soft leather ear cups, meaning a quick wipe with a damp cloth will keep your headset smelling nice and looking clean.
What's Not
Size issues: Once again, due to being the same structure as the Cloud II, if you're a youngster or have a smaller head, the microphone and ear cups are going to look and feel like you're a child wearing mom's high heels.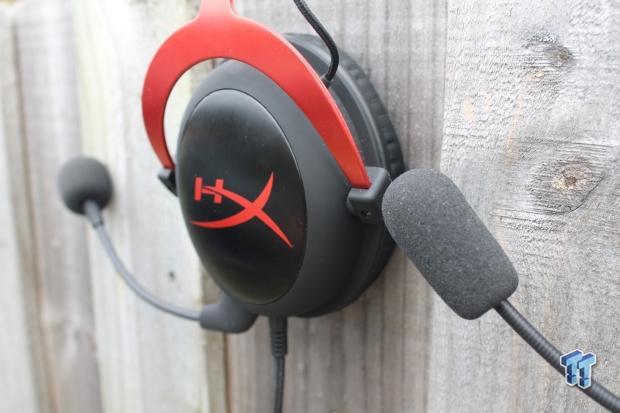 The microphone: Compared to the Cloud II, it's simply not in the same ballpark and it looks a little weird.
The ear cups: The Cloud II's ear cups are much softer and feel more full when on your head.
Final Thoughts
It's better than any other headset I've tried at the same price, however, the Cloud II wins out in every field. With the Cloud II's improved sound, comfort and microphone quality, I would strongly suggest spending the extra $20 - $30 or so in investing in the upgraded edition.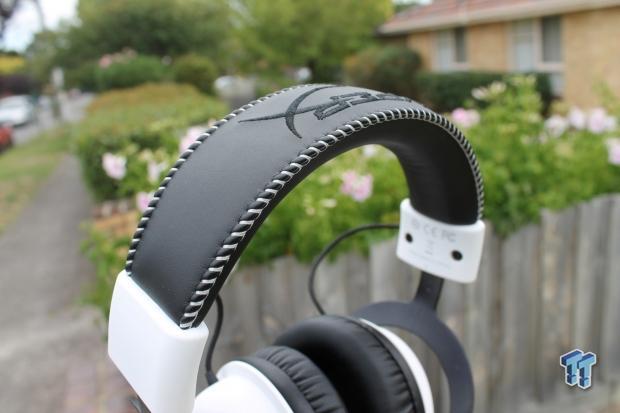 Saying that, the Cloud is a great headset if you're stuck at a $70 or thereabout maximum price-range, providing you with an extremely sturdy design, good sound quality, a brilliant carry-case and enough cable extension to ensure you can run around the block before you're out of cord.
PRICING: You can find the HyperX Cloud Gaming Headset for sale below. The prices listed are valid at the time of writing but can change at any time. Click the link to see the very latest pricing for the best deal.
United States: The HyperX Cloud Gaming Headset retails for $67.49 at Amazon.
Canada: The HyperX Cloud Gaming Headset retails for CDN$79.00 at Amazon Canada.
| | |
| --- | --- |
| Performance (audio quality) | 85% |
| Quality including Design and Build | 90% |
| General Features | 90% |
| Bundle and Packaging | 90% |
| Value for Money | 90% |
The Bottom Line: Almost an exact mirror image of the the HyperX Cloud II, this older brother just loses out in comfort and sound quality. However, this proves that Kingston has what it takes to listen and improve their range.
PRICING: You can find products similar to this one for sale below.

United States: Find other tech and computer products like this over at Amazon.com

United Kingdom: Find other tech and computer products like this over at Amazon.co.uk

Australia: Find other tech and computer products like this over at Amazon.com.au

Canada: Find other tech and computer products like this over at Amazon.ca

Deutschland: Finde andere Technik- und Computerprodukte wie dieses auf Amazon.de