TweakTown's Rating: 97%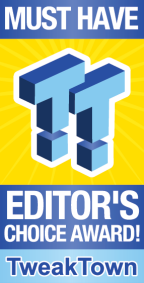 The Bottom Line
King Of SSDs pretty much sums it up.
Introduction & Drive Details
Back in December last year, we had a world exclusive preview of Sabrent's highly anticipated Rocket 4 Plus 8TB in pre-production ES form. This drive has the distinction of being the world's first consumer 8TB NVMe SSD arrayed with TLC flash and the first 8TB PCIe Gen4 consumer NVMe SSD. Sabrent's one-of-a-kind SSD impressed us not only with its unprecedented 8TB TLC flash array but also with its throughput. Our testing demonstrated Sabrent's 8TB ES beast delivering up to 7,400 MB/s throughput. Amazing, really, and part of the reason we crowned it as "King of SSDs" for the consumer realm.
ES (Engineering Sample) drives are often not exactly the same as retail versions when they make their way to retail shelves. Most often, retail models feature the same hardware but more refined firmware over engineering samples. That's exactly the case here today. The retail model 8TB Rocket 4 Plus features new firmware that trades a bit of sequential throughput for better random performance. Better random performance, especially random read, predictably enables the retail version to perform overall at a higher level than the ES, even though sequential read is down by about 100 MB/s and sequential write down by 600 MB/s.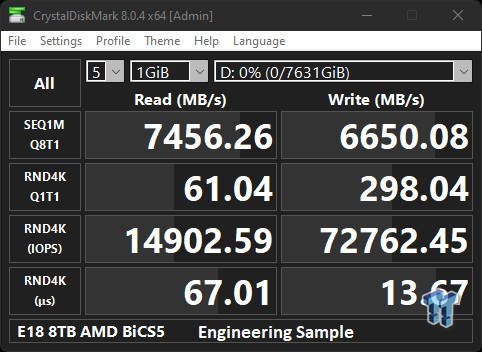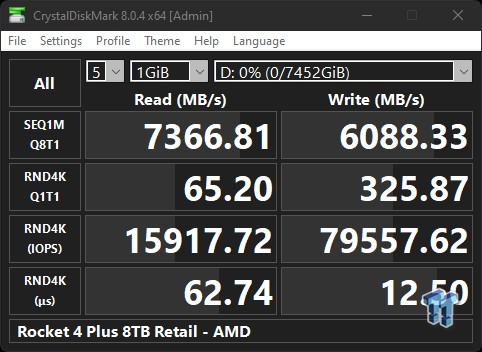 As the above CrystalDiskMark results demonstrate, the retail model loses a bit of sequential throughput in favor of considerably more random performance. This is a tradeoff that we are fully in favor of, as sequential throughput has very little to do with real-world performance. Losing 600 MB/s sequential write throughput might seem a lot to some folks. However, considering that it's still around 1,100 MB/s better than we get from, say, a Samsung 980 Pro, yeah, it's still class-leading throughput for the most part.
Let's see what the "King of SSDs" in its retail form can do for those of you that want the best of the best.
Drive Details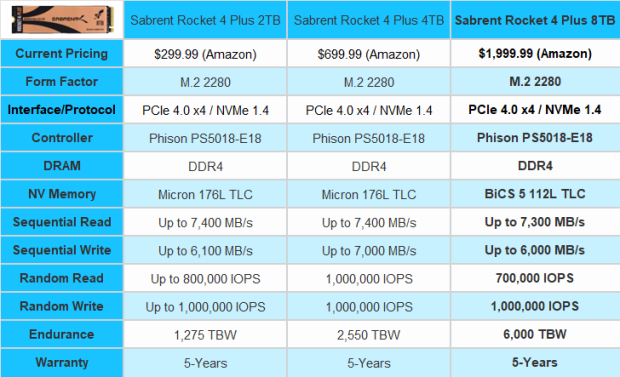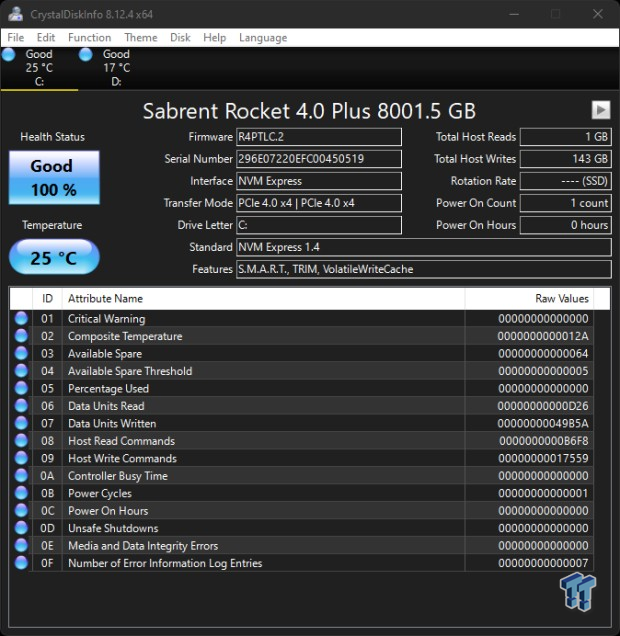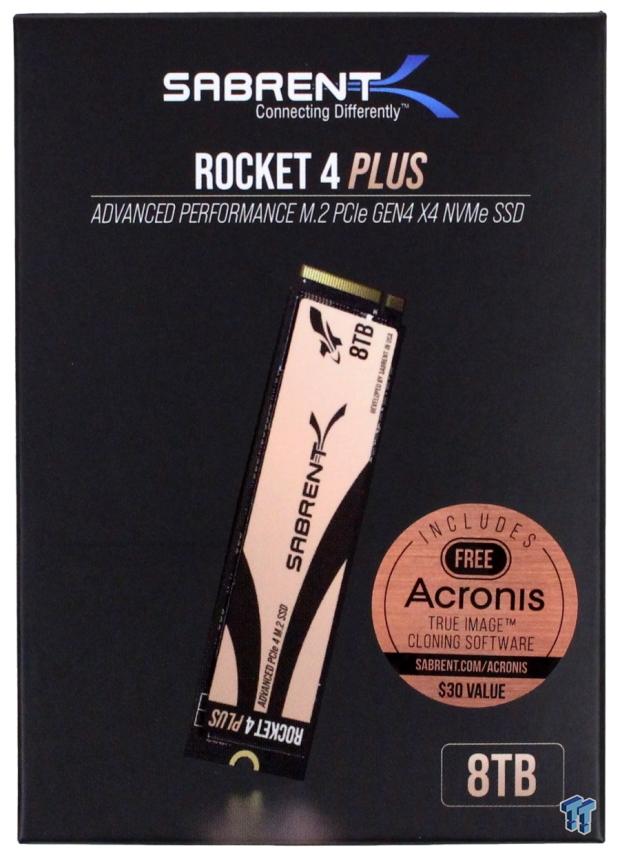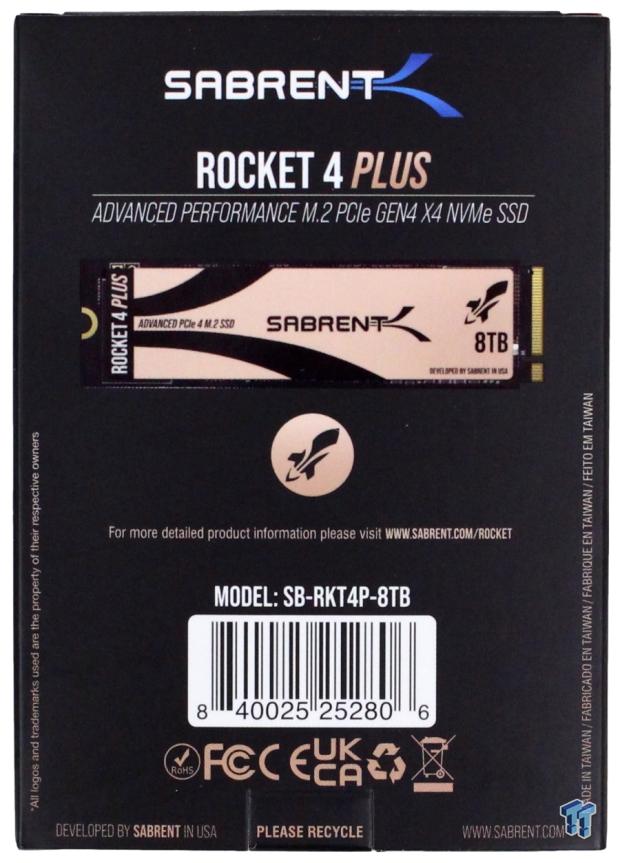 These specs differ from Sabrent's official stated factory specs. Sabrent's factory throughput specs for its Rocket 4 Plus line of SSDs haven't changed, even as it has become more powerful over time, so we are inserting numbers we feel are more accurate. As always, when you buy a Sabrent SSD, it comes with valuable complimentary software, including a copy of Acronis for Sabrent and Sabrent's award-winning Rocket Control Panel SSD management software. You can get Sabrent's Rocket Control Panel here.
Use Rocket Control Panel to download Acronis and other Sabrent complimentary SSD management software. Be sure to register your Sabrent SSD via the Rocket Control Panel to activate a limited 5-year warranty, the limitation being TBW (Total Bytes Written). Without registration, Sabrent warrants its SSDs for 1-year, so be sure to register your Sabrent SSD.
Jon's Test System Specifications
Synthetic Benchmarks: CDM, Anvil, ATTO
CrystalDiskMark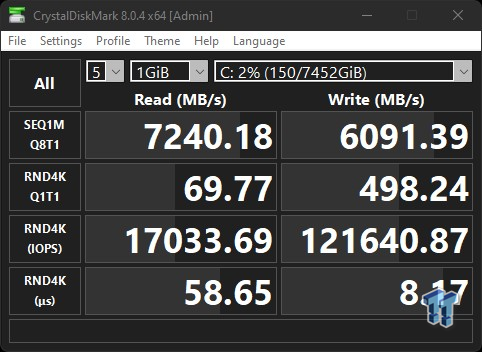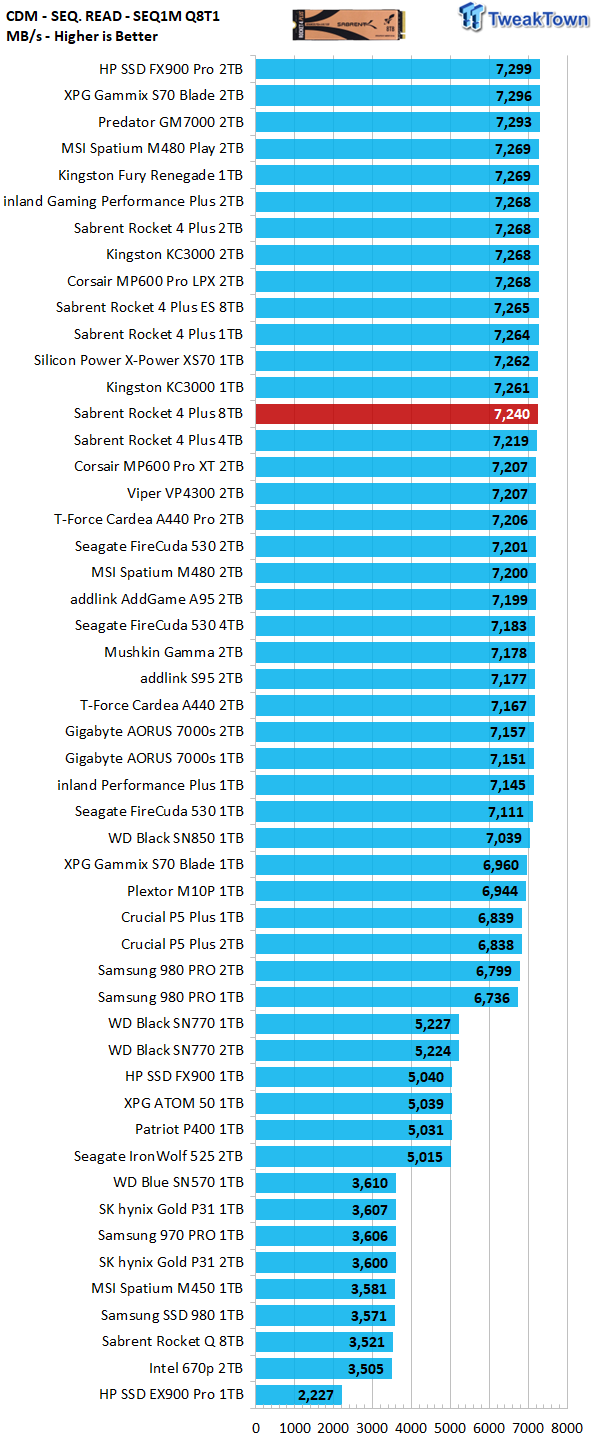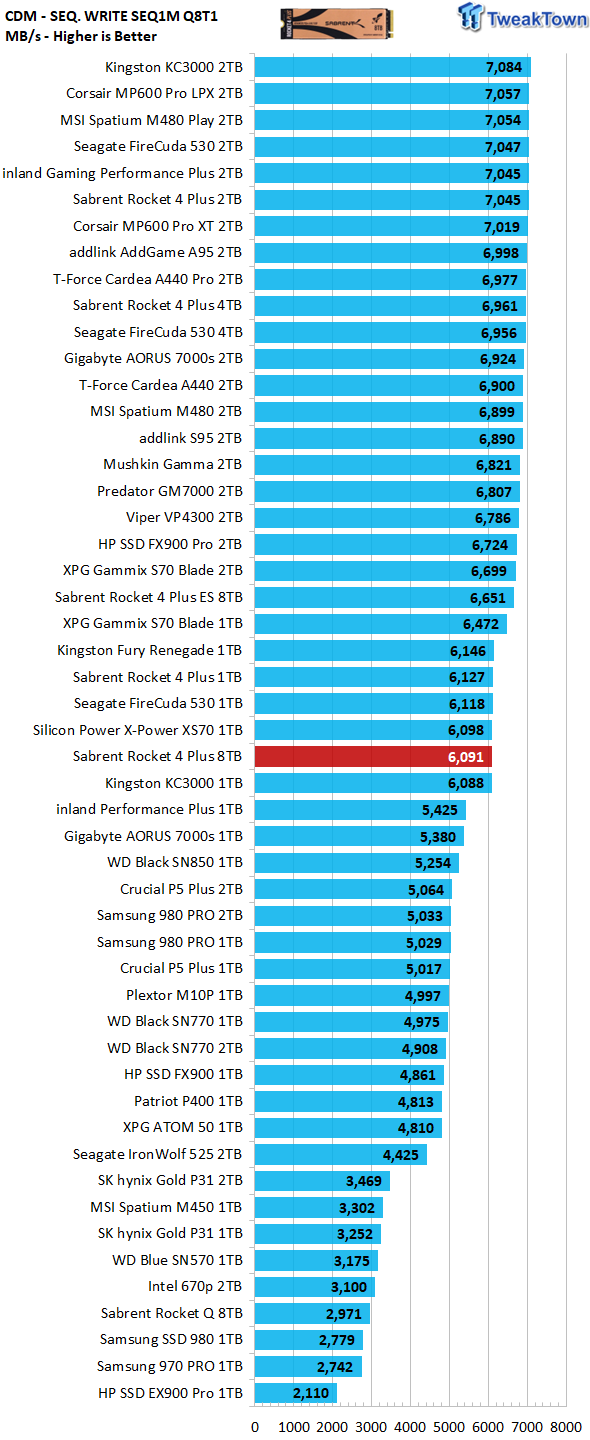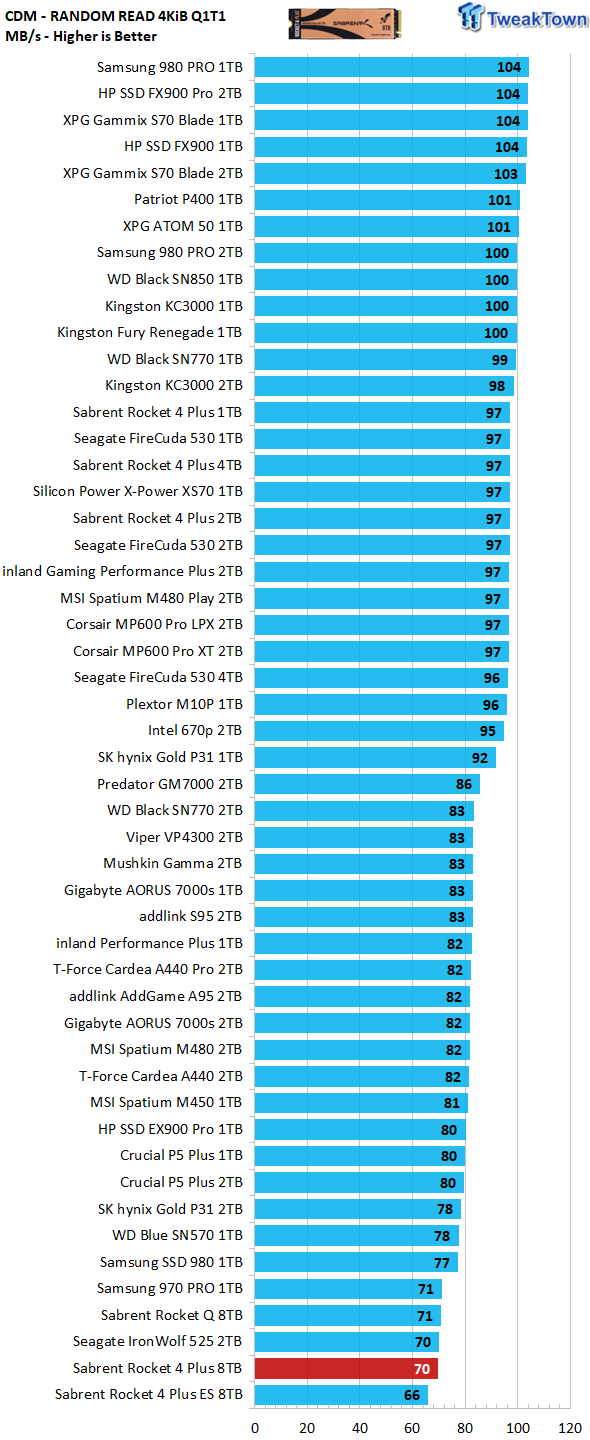 On our Intel platform, sequential read throughput is nearly identical to the ES sample we previewed back in December 2021. Excellent. Sequential write is down around 550 MB/s, but we could care less, as it's the performance metric that has the least impact on user experience. Random read performance is the metric that most impacts overall user experience, and it's up by 9% over the ES, which is nice to see.
Anvil's Storage Utilities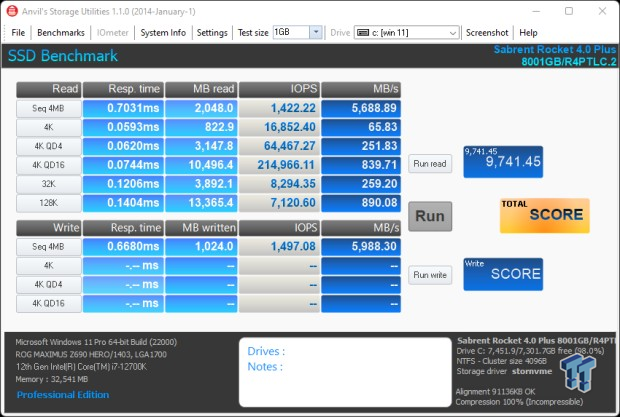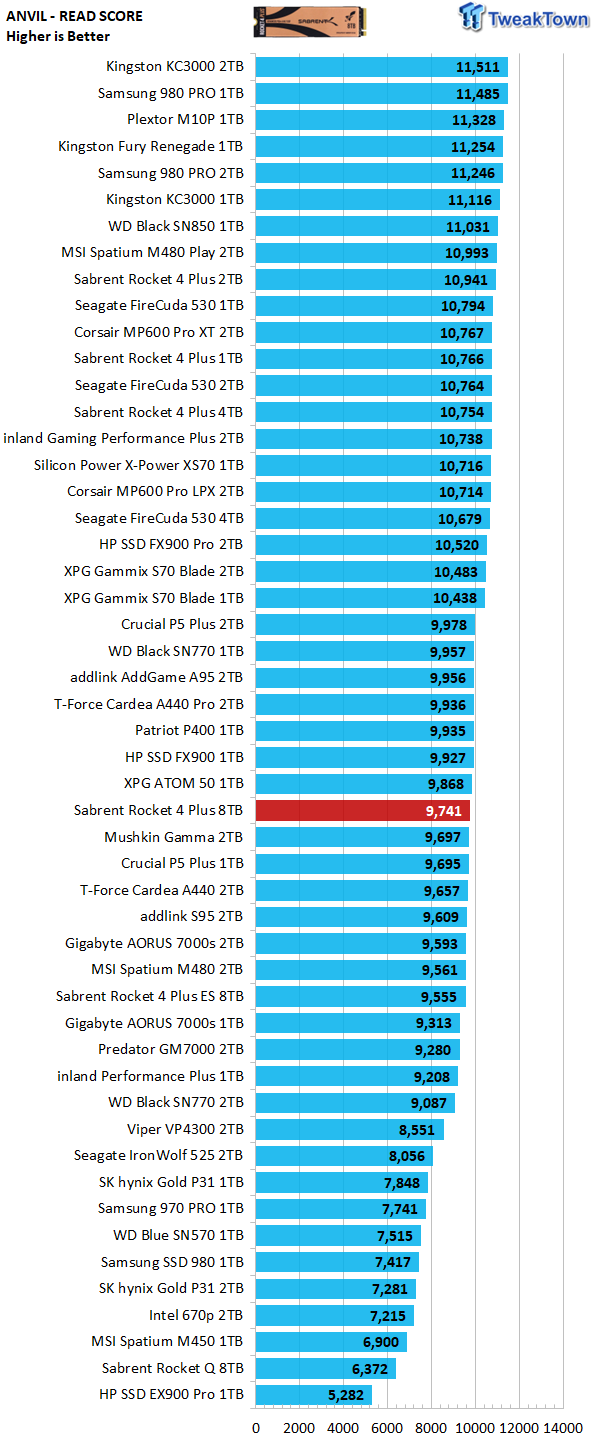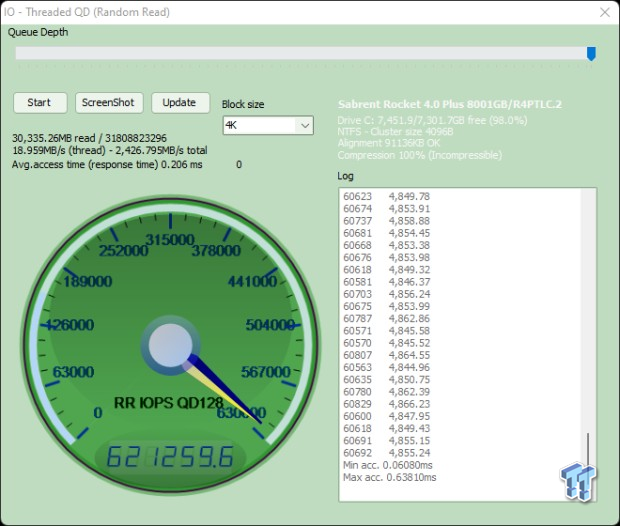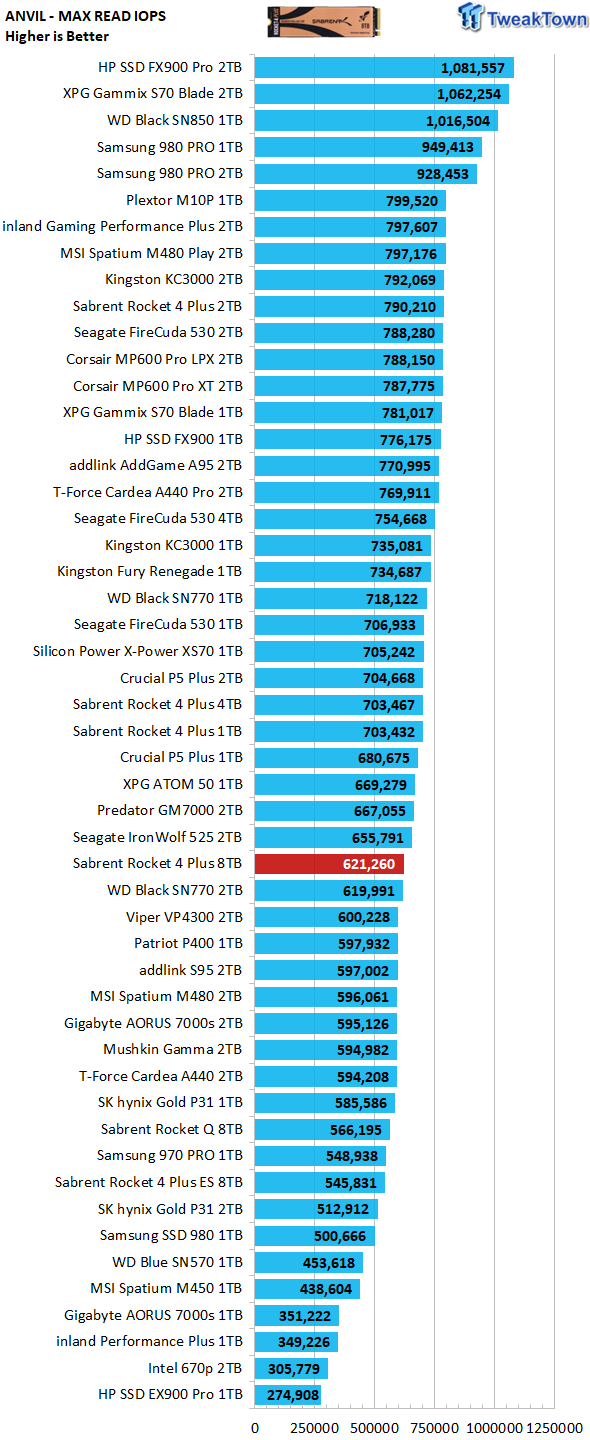 Better random read performance, better score. This is performance that matters, and more evidence that the retail model is a bit faster than the ES model that we previously crowned the "King of SSDs".
Max random read performance for the King is up with retail firmware, again by around 9%.
ATTO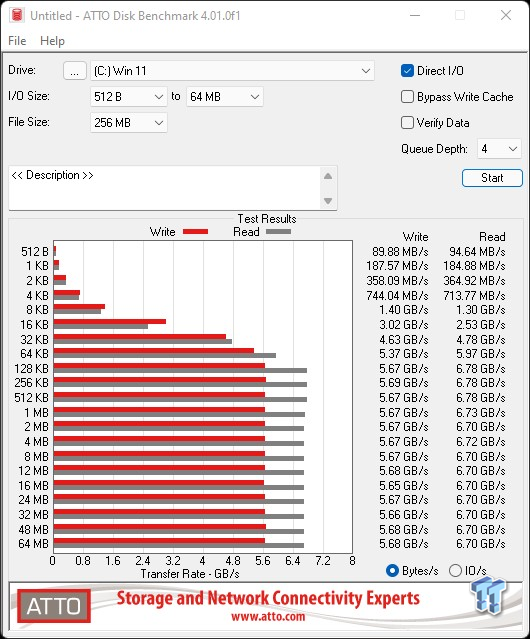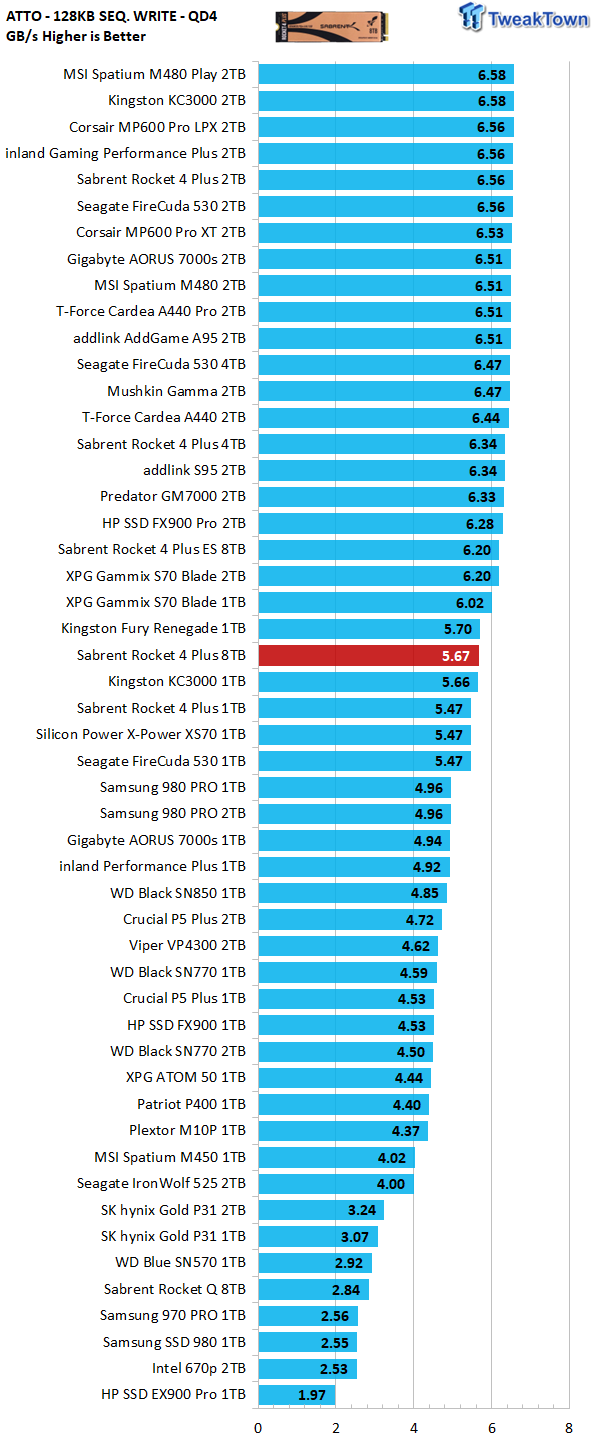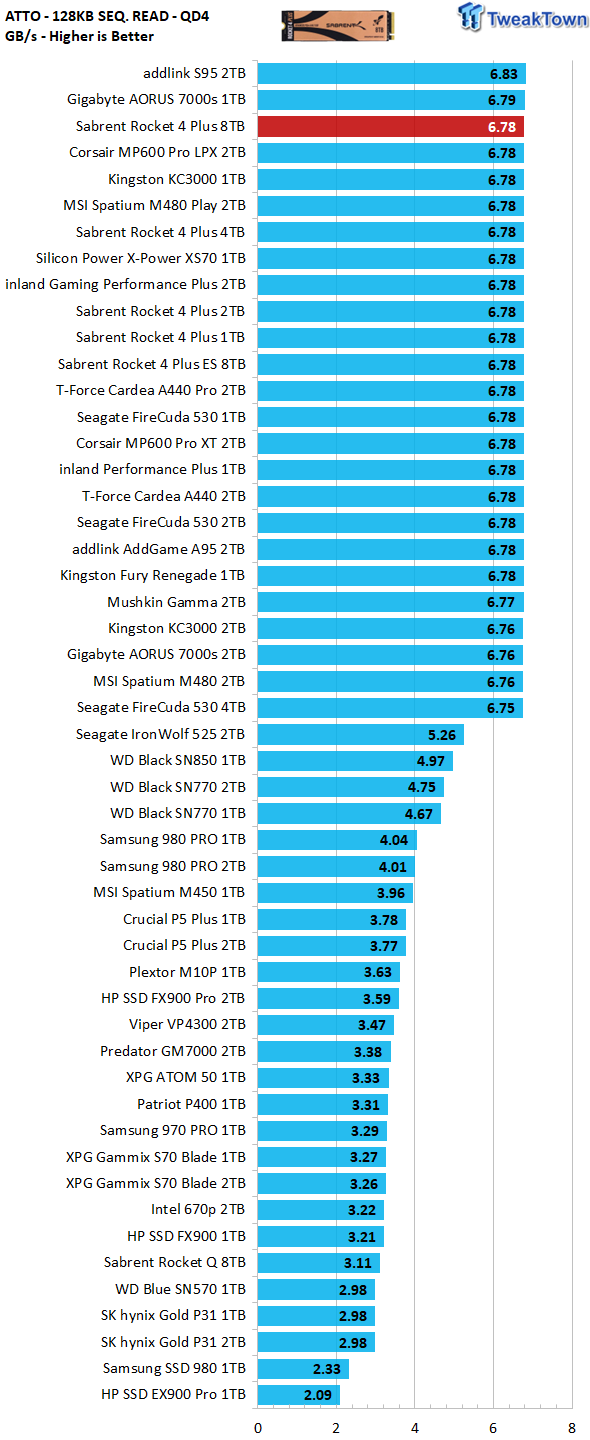 QD4 128K sequential write performance for the retail 8TB Rocket 4 Plus is the lowest we've recorded for a high capacity E18 SSD. However, it's still upper echelon when compared to SSDs like the 980 Pro or WD Black. QD4 128K sequential read throughput is much more important than write, and here we find the 8TB Rocket 4 Plus delivering as good as it gets. Excellent.
Real-World Testing: Transfers, 3DMark SSD Gaming Test, PCM10 Storage
Transfer Rates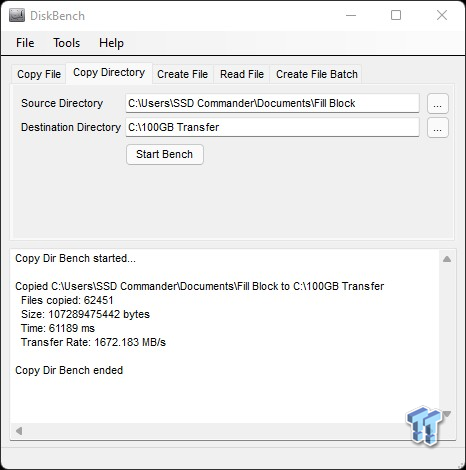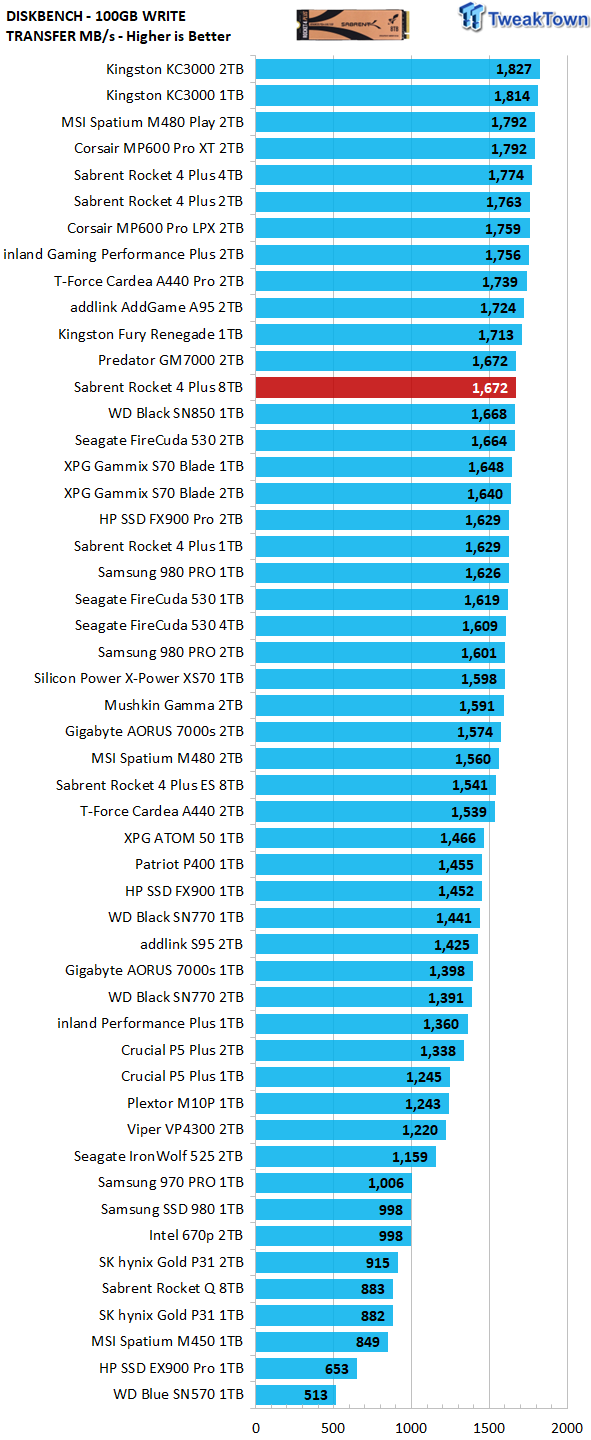 We weren't expecting this, considering the retail model has significantly lower sequential write performance than the ES version, yet here it is, 131 MB/s faster than before. Nice.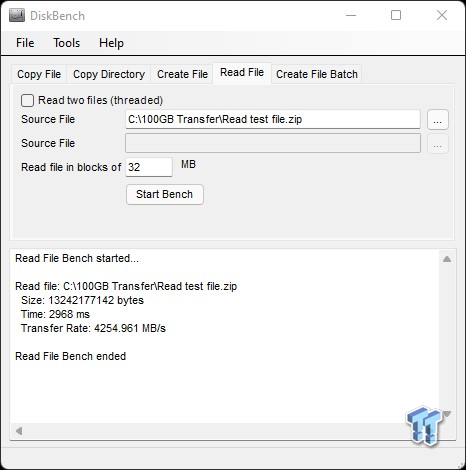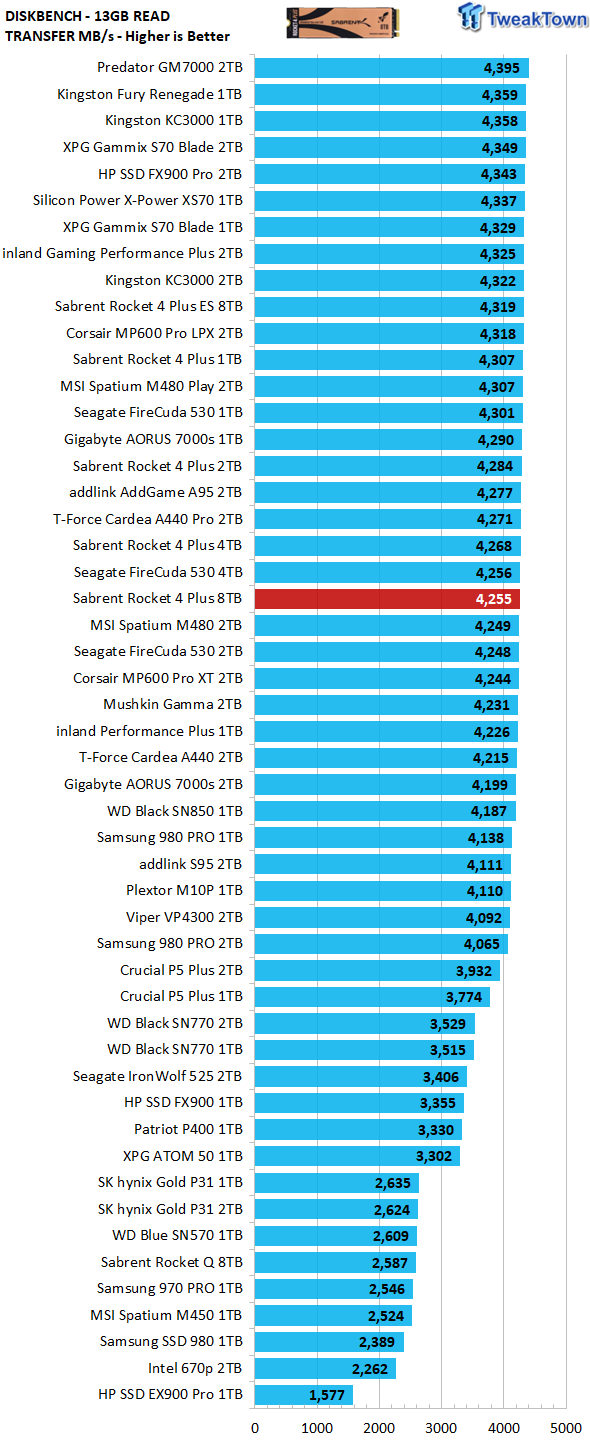 Although slightly slower than our 8TB engineering sample (ES) delivered, the retail model is still smoking fast, delivering equivalent read performance here to that of Seagate's FireCuda 530 4TB. Impressive.
3DMark SSD Gaming Test
UL's newest 3DMark SSD Gaming Test is the most comprehensive SSD gaming test ever devised. We consider it superior to testing against games themselves because, as a trace, it is much more consistent than variations that will occur between runs on the actual game itself. This test is in fact the same as running the actual game, just without the inconsistencies inherent to application testing.
In short, we believe that this is the world's best way to test an SSDs gaming prowess and accurately compare it against competing SSDs. The 3DMark SSD Gaming Test measures and scores the following:
Loading Battlefield V from launch to the main menu.

Loading Call of Duty Black Ops 4 from launch to the main menu.

Loading Overwatch from launch to the main menu.

Recording a 1080p gameplay video at 60 FPS with OBS (Open Broadcaster Software) while playing Overwatch.

Installing The Outer Worlds from the Epic Games Launcher.

Saving game progress in The Outer Worlds.

Copying the Steam folder for Counter-Strike Global Offensive from an external SSD to the system drive.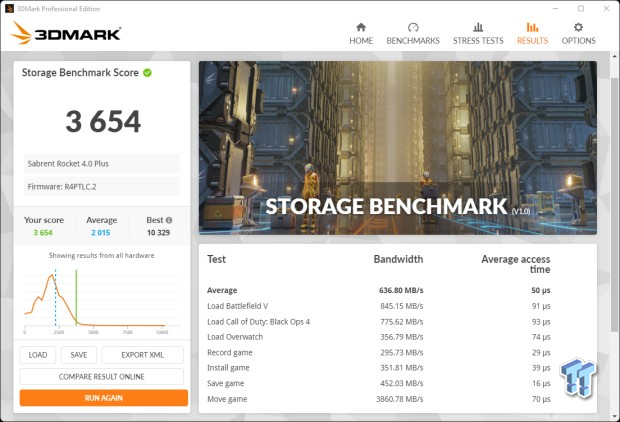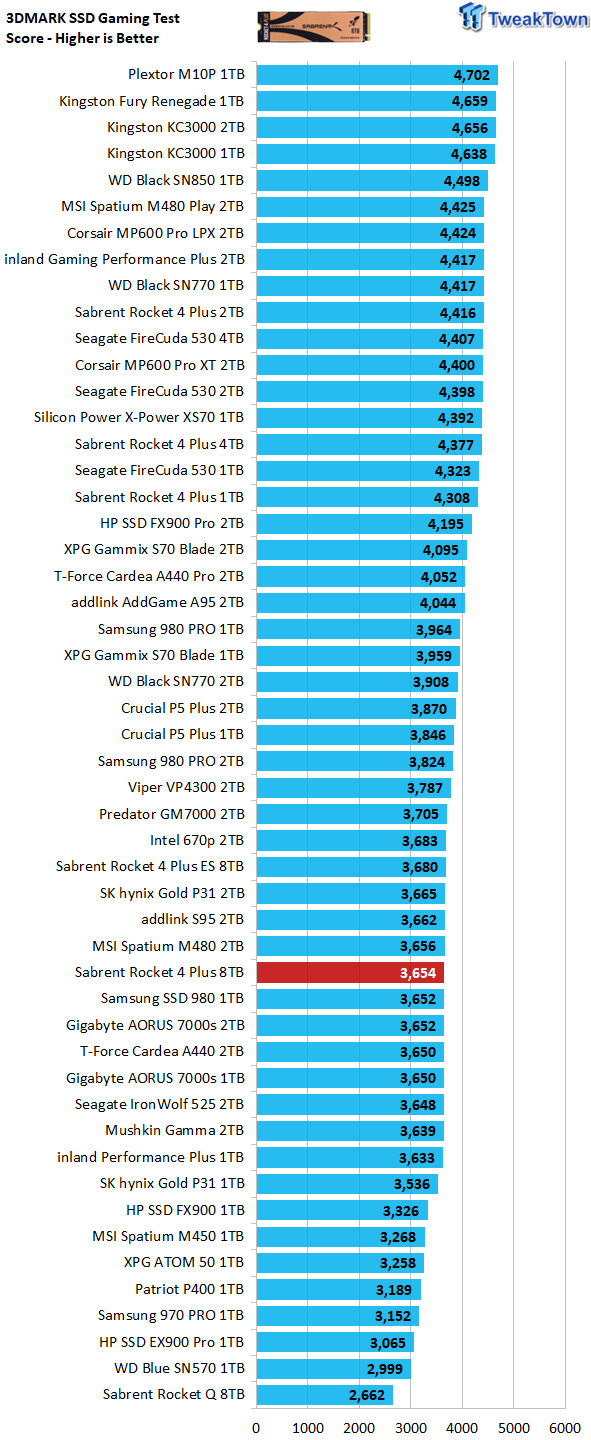 Gaming is a performance metric that matters to the majority of DIY consumers, especially to the enthusiast crowd that TweakTown caters to. We were expecting the retail model to beat the ES here, but it essentially ties it instead. As we noted before, the 8TB Rocket 4 Plus performs as a gaming SSD very similarly to E18 SSDs arrayed with 96L Micron.
PCM10 Storage Tests
PCMark 10 Storage Test is the most advanced and most accurate real-world consumer storage test ever made. There are four different tests you can choose from; we run two of them.
The Full System Drive Benchmark and the Quick System Drive Benchmark. The Full System Drive Benchmark writes 204 GB of data over the duration of the test. The Quick System Drive Benchmark writes 23 GB of data over the duration of the test. These tests directly correlate with mainstream user experience.
PCMark 10 Full System Drive Benchmark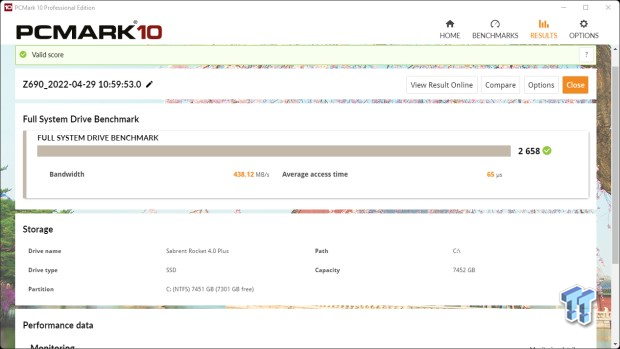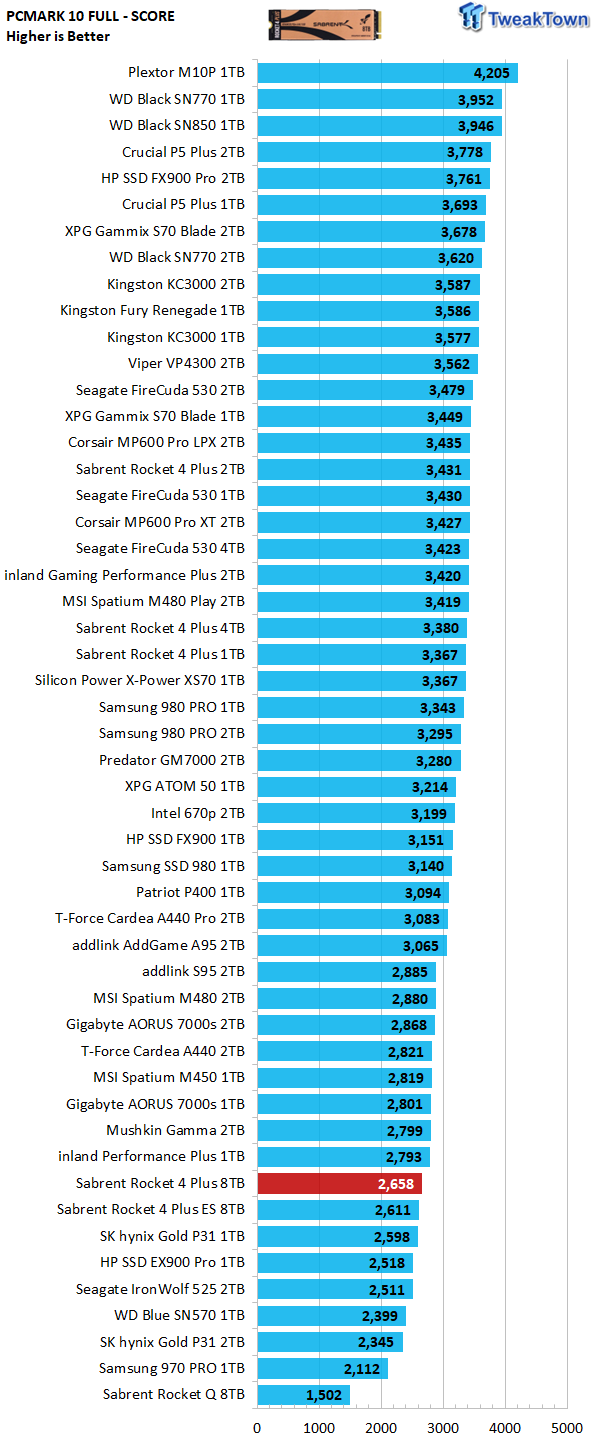 This particular test writes 204GB data and covers a broad range of common consumer tasks, including booting Windows 10, file transfers, Adobe and Office applications, and startup times for games including Battlefield V, COD Black Ops 4, and Overwatch. Unlike synthetic numbers, this is comprehensive real-world data which is why we use it to rank SSDs in terms of user experience.
1024 Gbit flash is inherently more latent than lower capacity flash and as such, workload performance is below that of lower capacity E18 powered SSDs. As expected, the retail drive does slightly better here than the ES. If we compare our test subject to the only other 8TB NVMe consumer SSD, we can see the performance advantage TLC has over QLC.
PCMark 10 Quick System Drive Benchmark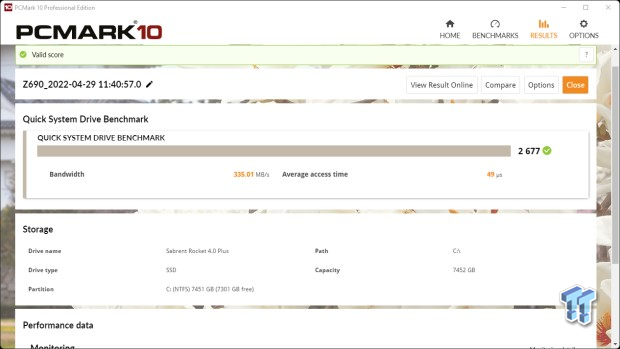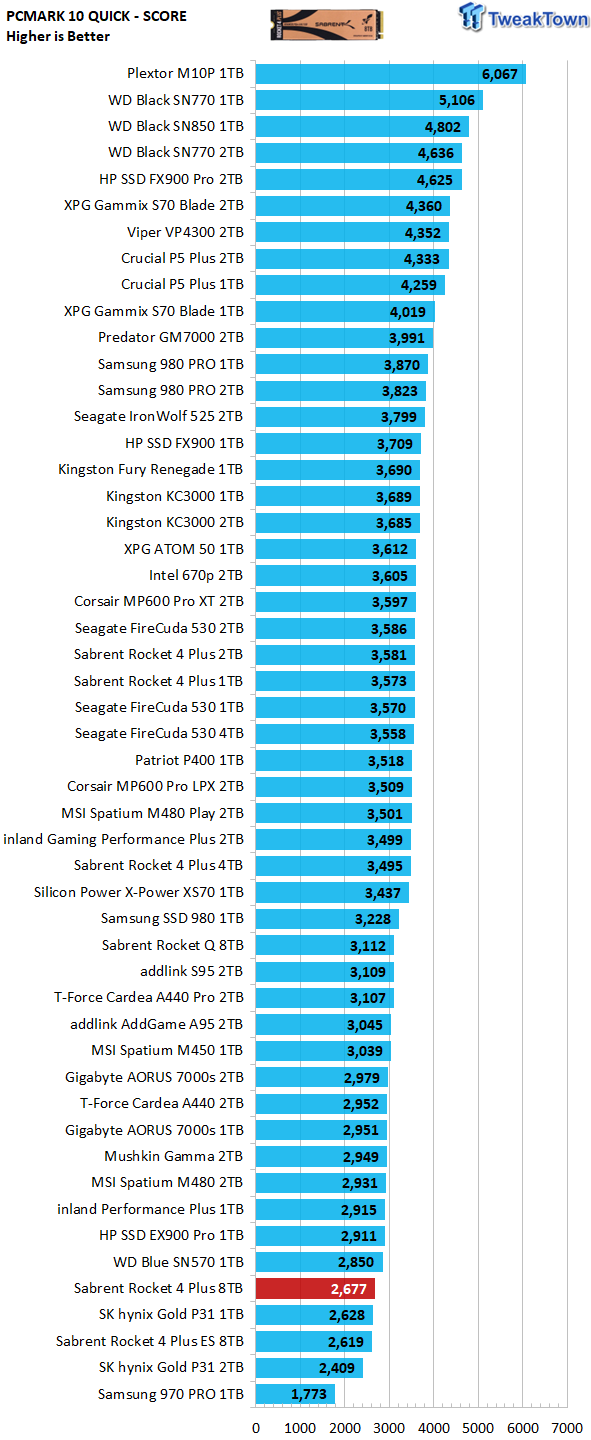 Better than the ES, but the retail model, like all E18 powered SSDs, gets inexplicably pummeled by this test. We didn't expect the retail model to overcome this E18 anomaly, and it did not.
Final Thoughts
Four months later, is it still the "King of SSDs"? Absolutely. There is nothing else like it in the consumer realm. Like we said at the time, if we only got to have one SSD, this would be the one, is still applicable today. While not the absolute fastest at anything, it performs well enough where it matters most that we need to take more than the usual performance alone into consideration as we pass judgment on the world's highest capacity TLC arrayed NVMe SSD. As we see it, when it comes to Gen4 TLC arrayed NVMe SSDs at capacities of 4TB or higher, we are getting into the territory where capacity moves to the front of the line in determining overall user experience accurately. 8TB, NVMe, TLC, PCIe Gen4, M.2, and up to 7,300 MB/s throughput = "King of SSDs" as of May 2022, no matter how you slice it.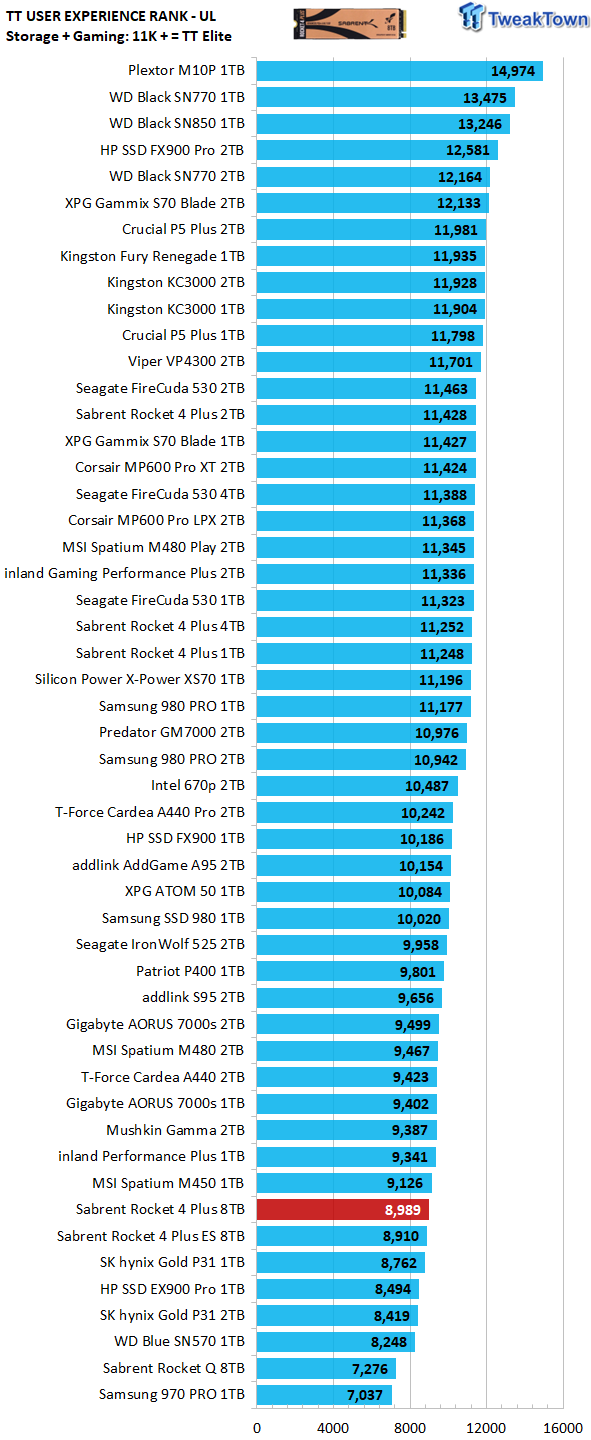 We rank SSDs in terms of overall user experience (performance where it matters most) as expressed by PCMark 10 storage and 3DMark gaming storage tests. We consider a user experience score of 11K or more to verify an SSD as a TweakTown Elite performer. Like the ES, it doesn't make the TT Elite list, but it does outperform exceptionally well for what it is, making it the world's best performing 8TB consumer SSD.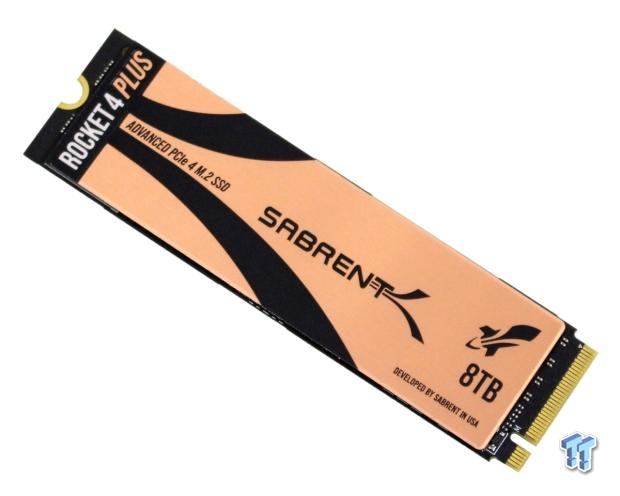 If Sabrent has taught us anything, it's that in the consumer space, as it relates to NVMe SSDs, capacity is KING. Now they've upped the game once again, going where no one has gone before, 8 terabytes of TLC storage capable of 7,300 MB/s throughput and offering a mind-blowing 6 petabytes endurance. As we see it, it's worth every penny of its enormous asking price, and we are not alone in our sentiment, as evidenced by the fact that it is already sold out.
Pros
Capacity

Throughput

Endurance
Cons
| | |
| --- | --- |
| Performance | 90% |
| Quality | 100% |
| Features | 99% |
| Value | 98% |
| Overall | 97% |
The Bottom Line
King Of SSDs pretty much sums it up.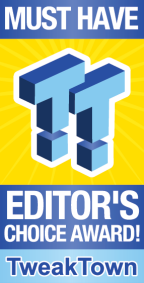 We openly invite the companies who provide us with review samples / who are mentioned or discussed to express their opinion. If any company representative wishes to respond, we will publish the response here. Please contact us if you wish to respond.