Among the many products MSI showed at its ECOlution press conference in Taipei today was its upcoming GeForce N9600GT Diamond graphics card.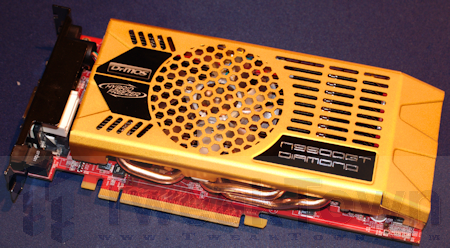 It's a rather special product in that MSI said that it has crammed all its current and future VGA technologies onto this one product. It will get 2GB of GDDR3 memory as well HDMI, DisplayPort, dual DVI and optical audio output. Is that enough for you people?
It will also get Dr.MOS power saving technology that monitors in real-time via hardware controller to properly adjust fan speeds and whatever else - we are yet to confirm what that is all about exactly.
The star of the show is the red button on the back of the card. After you push that button, the card will automatically
destruct in five seconds
overclock the graphics core and memory clock speeds as well as increase voltage.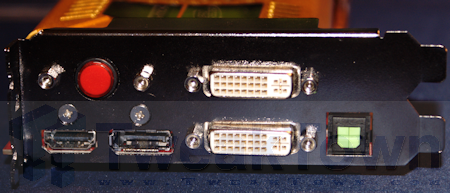 When asked what would happen if the button was pushed when two of these cards were in SLI dual graphics mode, we were told that the technology is still being polished and it is unable to be overclocked in SLI at the moment but it is something MSI plans to have working very soon.
MSI couldn't tell us just how far the card gets overclocked as it is still fine tuning things before Computex next week. MSI did say that it will be ready for the show and show goers will be able to push the button and get all the thrills of this simple form of overclocking. When asked when consumers would see this product on store shelves, we were told by the end of June and while an RRP hasn't be set yet, we were told that it will easily sell for under $300 USD and closer to the $250 USD mark.
We can't wait to get our hands on one for a full review to see what it is capable of.