ATI Radeon 4800 launch details
HD 4850 first then HD 4870.

Published Wed, May 14 2008 11:17 PM CDT
|
Updated Tue, Nov 3 2020 12:38 PM CST
Theo Valich over at TG Daily managed to get the scoop on AMD's launch plan details for its upcoming HD 4800 series of graphics cards. You can read it in its entirety
over here
.
In short, AMD plans to release the single slot cooled HD 4850 with 512MB of GDDR3 sometime in June followed by the dual slot cooled GDDR5 bearing HD 4870 and HD 4870 X2 in mid-July.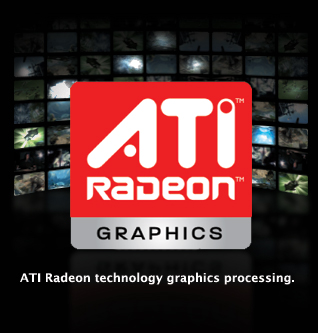 It was first thought that AMD would beat Nvidia to the punch in the next round of graphics cards but it now seems as if Nvidia will be first out of the blocks with its codenamed GT200 product sometime in June.
In terms of performance, we heard some interesting claims. A 4870 should perform on par with or better than a dual-chip 3870 X2. Our sources explained to us that using a PCIe Gen1 controller 3870 X2 was a mistake, since the board was hungry for data and didn't sync well with this interface. Don't expect the ATI team to repeat that mistake with the 4870 X2. However, we admit that we have no idea what kind of connection two RV770 GPUs will have.

Looking at features, ATI will promote DirectX 10.1, PCI Express 2.0, dynamic geometry acceleration and other functions that were introduced with the Radeon 3800 series. What surprises us is that the manufacturer is highlighting a "Game physics processing capability" in its launch materials. Since ATI didn't bid for Havok (which ended up in Intel's lap) and Nvidia snapped up PhysX we wonder who provides a physics engine for ATI. Perhaps the company took a completely different direction and it simply expanded its GPGPU capabilities from professional FireStream cards to the desktop.

The Radeon 4800 series also includes 7.1 channel-via-HDMI support and color output also got a "significant" boost, our sources said. We were unable to confirm HDMI 1.3 support, but we would not be surprised if that in fact is the case. The Unified Video Decoder is now in generation 2 and is called "UVD2".