This year, Corsair introduced its new iCUE LINK Smart Component Ecosystem to both simplify the DIY PC building process and add a little more style to the look and feel of a highly customized rig. The heart of iCue LINK is a System Hub that can synchronize and control up to 14 iCUE LINK devices. The best part is that the devices only need to be linked to each other (via two-way communication), significantly reducing cable clutter for a more elegant build. No more MOLEX connectors!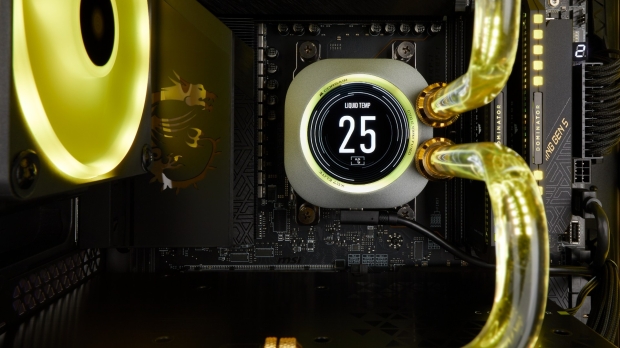 And with that, Corsair has introduced some new additions to its Hydro X Series that fully support the new iCUE LINK ecosystem - the new flagship iCUE LINK XD5 RGB ELITE LCD Pump/Reservoir and iCUE LINK XG7 RGB 40-Series GPU Water Blocks.
Designed for custom cooling loop systems, the Hydro X Series, with the addition of iCUE LINK, has just made the process of putting together one of those liquid and tube-filled rigs much easier. The results look incredible, and for me, a big part of the reason why I'm posting this is because the images supplied by Corsair are pure PC-building eye candy of the highest order.
I mean, just look at this setup's closed-loop golden goodness.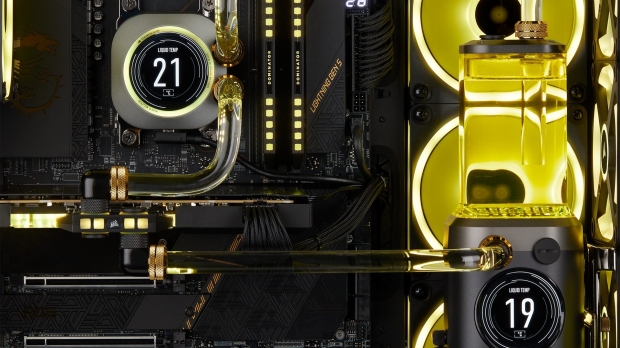 And the pristine white and black of these two builds. The white-colored Hydro X Series XT Softline Mesh Tubing is a brilliant touch.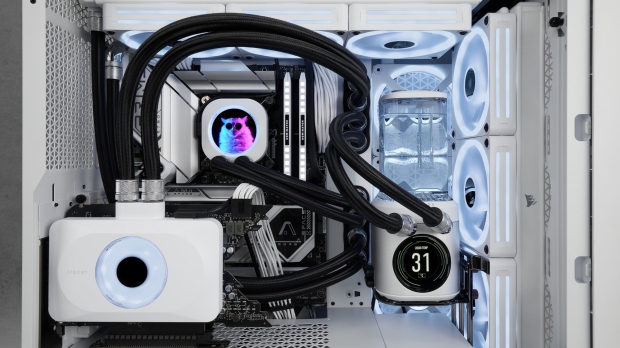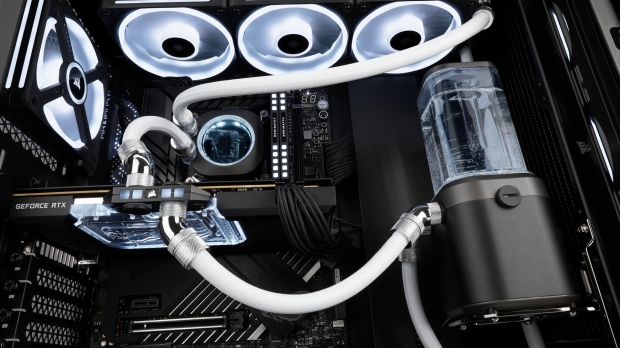 The Corsair iCUE LINK XD5 RGB ELITE LCD Pump/Reservoir (USD $299.99) joins the CORSAIR XD5 RGB and the XD5 RGB ELITE to offer a more premium edition with a 2.1-inch IPS LCD pump screen with a 480×480 resolution that can display everything from real-time coolant temps to animated gifs of cats. It's available in both Stealth Gray and White.
The new CORSAIR iCUE LINK XG7 RGB 40-SERIES GPU Water Blocks (USD $229.99) are designed for the GeForce RTX 40 Series of GPUs, and Corsair plans to release additional models that "will be made available for purchase over the next few months." It kind of sounds like Corsair is saying that the GeForce RTX 4070 SUPER, RTX 4070 Ti SUPER, and RTX 4080 SUPER are launching very soon (probably around the time they're announced at CES).