German PC hardware maker, be quiet! is known for creating some high-quality premium gear, and its latest PC case certainly fits into that category. The new Dark Base 701 is designed for high airflow and aesthetics, with a full mesh on the top and front, some subtle ARGB effects, and the company's impressive Silent Wings 4 fans keeping things cool.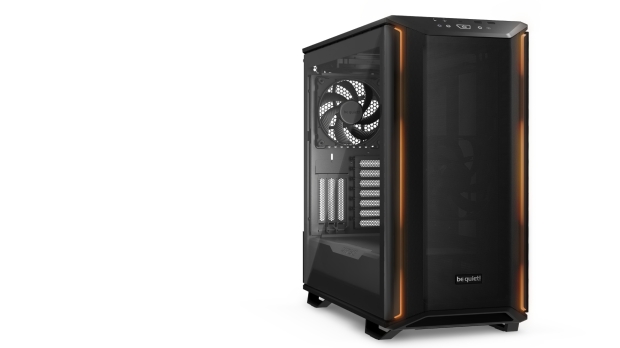 For those with experience with or are aware of be quiet!'s Dark Base 700 PC case from 2017, designed for silent operation, the Dark Base 701 takes a different approach. The three pre-installed Silent Wings 4 140mm PWM high-speed fans ( with a maximum speed of 1900 rpm) are powerful, and with room for five additional 120mm or 140mm fans, the cooling potential here is exceptional.
Another area where the Dark Base 701 impresses is with the ease of installation, which includes a motherboard tray that lets you assemble outside of the case alongside completely tool-less HDD and SSD installation.
There's also support for vertical GPU installation (though on that front, the riser cable is optional) and support for 360mm radiators that can be installed on the front or the top frame. A cool feature of the radiators is that the top frame slides out, and the front frame is also removable. There's a lot of customization on offer with the Dark Base 701, as even the motherboard tray can be inverted for a very different build.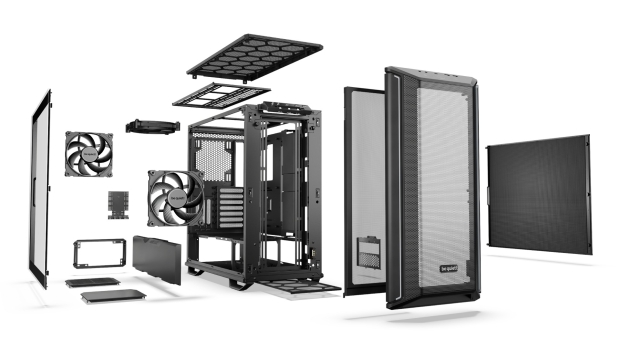 ARGB-wise, you've got excellent features to compliment the minimal dark and black look of the case, where alongside two ARGB LED stripes on the front, there's a hub for up to 8 PWM fans and two additional ARGB devices. The front I/O on the Dark Base 701 also includes dedicated buttons for the ARGB and fan controller alongside the usual USB port action.
Backed by a 3-year manufacturer's warranty, the Dark Base 701 is set to become available from November 14 with an MSRP of USD 229.90 or EUR 229.00. For those who are into white components, be quiet! plans to launch a Dark Base 701 in White next year. Though, it might make more sense to call that version the Light Base 701.